Q: "I've found some pretty cool sounds I want to save from an old GBA game my cousin gave me, and when I opened the game card on my computer, all the audio was in a 16-bit XM file format, and I can't open it with media player. Any ideas on what program should I use?"
Q: ".XM files are music files and do not have anything to do with XM radio. But no one seems to know about their existence. I was wondering if anybody has heard of it and knows how to convert it to .MP3 or other format that my FL Studio can work with."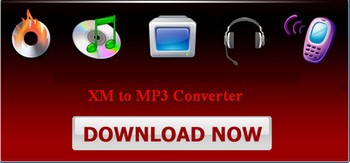 XM converter download
A: Nowadays, mainstream players like Winamp and VLC can well support XM files, and meanwhile a few media players can also play XM files after you download corresponding codec packs or add-ons. And for the ones that were not associated with such kind of file during installation, you need to manually preset their association settings.
However, .XM is still a very rare type of file that most media players do not
support. In this case, it is necessary for every user to find an efficient XM converter which can help convert XM file to MP3, WAV and other more common formats with better compatibility.
What's the Best XM MP3 Converter on Market?
The best way to convert XM files to MP3, WAV, or other common audio formats is to use a third-party audio converter. WonderFox HD Video Converter Factory Pro is a practical and convenient audio and video conversion software that allows you to convert any audio and video files to more than 500 formats and codecs for better compatibility with various player or platform. Moreover, you can extract audio from video, compress audio, crop or clip media files with this versatile software.
Free download the best XM and MP3 audio converter to help you open and edit XM files.
How to Convert XM to MP3 with the Best XM Converter in 3 Steps
In all, now you can see how powerful and practical this XM converter is. No complex process and no confusing interface, HD Video Converter Factory Pro provides the most convenient way for audio conversion.
What is the XM File Format?
XM stands for "extended module", and has nothing to do with the widely known XM Satellite Radio. It is a very rare audio file format that was created by Fasttracker 2 and is similar to an .S3M or .MOD file, but saved in XM format. XM is a common format for many chiptunes.
Other Practical Features of HD Video Converter Factory Pro
Make enchanting ringtones for your mobile phones.
Add post effects to your videos.
Add or remove subtitles.
Merge, split, rotate, flip, crop videos.
Download YouTube videos and music.
Convert videos to play them on Xbox One and PS4 consoles.