Want to rip audio from DVD? Simple. If you already have VLC installed on your Windows or Mac computer, you can take full advantage of this application to complete the DVD audio ripping process. The following will show you the details of extracting audio from DVD in VLC. Just read and follow.
VLC is more than a universal media player but also a decent VLC DVD ripper that can rip DVDs to a wide range of video and audio files. It is quite easy to use this application. Just follow the steps below to learn how to use VLC to rip audio from a DVD.
Note. VLC cannot work well with some DRM-protected DVDs. The resultant audio or video file will often come out distorted or choppy. It is recommended that you use a professional DVD audio ripper for ripping protected DVDs instead.
Step 1. Insert a DVD into your computer's DVD drive and run the VLC app. [Install the latest version at https://www.videolan.org/vlc/]
Step 2. Click Media > Open Disc… In the pop-up dialog, check the No disc menus box. Then at the bottom of the dialog, click the arrow next to Play and select Convert.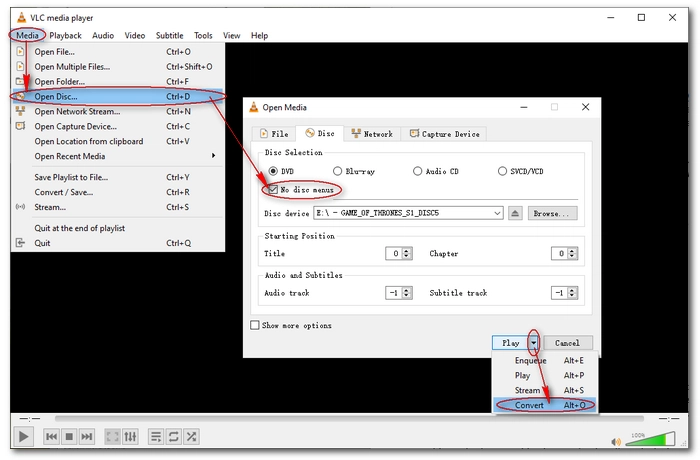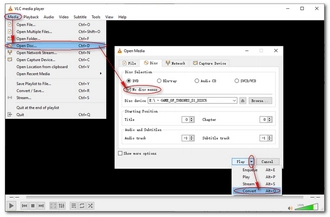 Step 3. In the Convert page, click to open the Profile drop-down list and choose Audio – MP3 or any other audio profile you prefer. For advanced users, you can click the wrench icon to edit the selected profile, such as audio codec, bitrate, channel, and sample rate.
Step 4. Next, click Browse and choose a destination folder. Meanwhile, enter a file name for the output file and make sure the file ends with extension .mp3.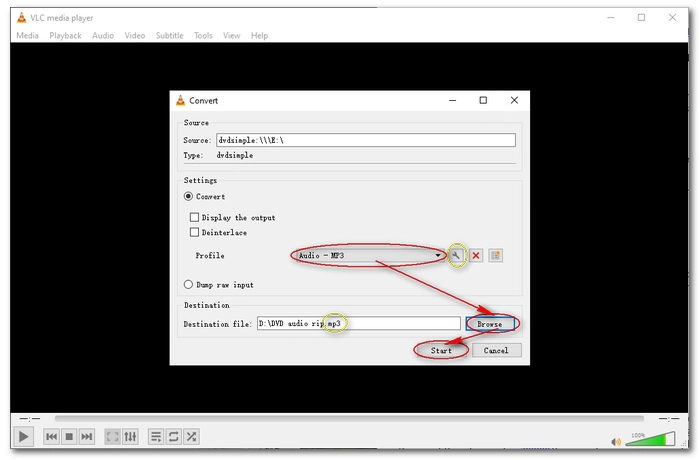 Step 5. Finally, click Start to begin the VLC DVD audio ripping process, and this can take about half an hour or longer depending on the source DVD size. The progress bar will show you the part converted. After ripping, the extracted audio file will be saved to your chosen location.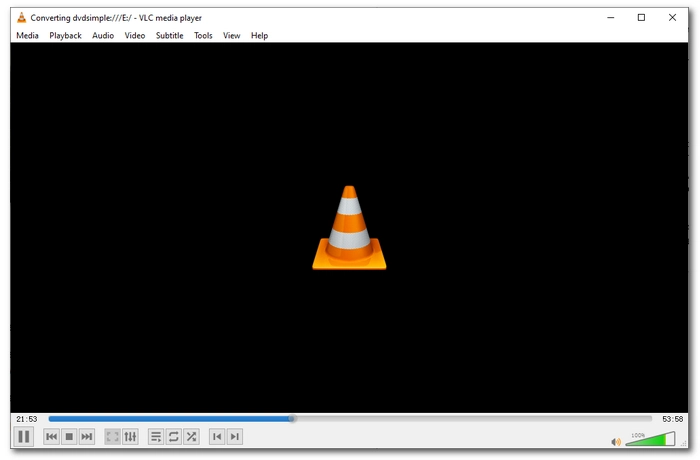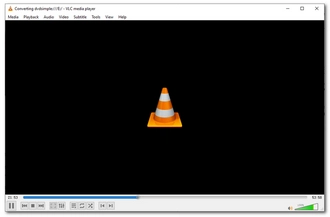 For unknown reasons, the VLC DVD ripper may fail to work sometimes. If you can't rip DVD audio using VLC or the ripped audio cannot play properly, you can try the following steps and extract the DVD audio again.
1. Change VLC back to the default settings or uninstall and re-install the program.
2. Try an older version or the nightly build.
3. Restart your system.
4. Take the disc out and put it in again.
If the problem persists, the DVD protection might be the reason. While VLC can remove DVD CSS protection, it cannot deal with some other encryptions, such as Cinavia.  You should use a professional DVD extractor in this case.
WonderFox DVD Ripper Pro is a top-notch DVD ripper that can bypass all sorts of DVD protections and rip DVD to video and audio formats playable on PC, tablet, iPhone, iPad, Android, and more. This software features a simple and intuitive user interface and performs DVD ripping in a three-step process. You can free download free download the software and have a go at it right now.
Hot Search: DVD to MP3| DVD to FLAC | DVD to WAV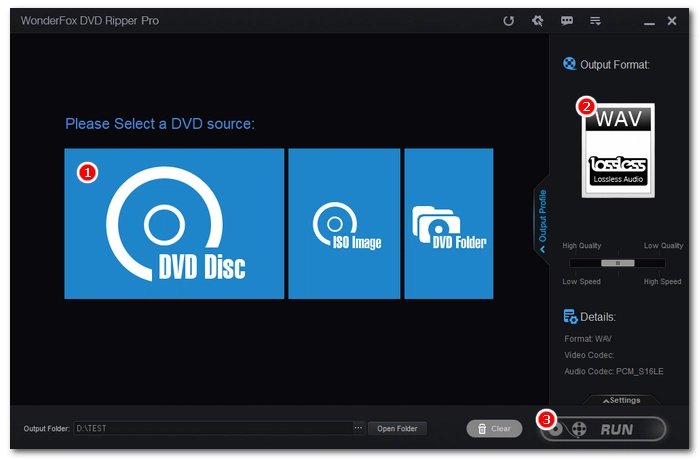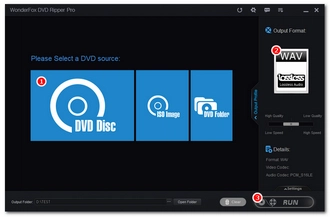 Note that this program is not free, but you'll get your money's worth as it can help you get the job done perfectly and professionally. (Currently, the 40% off coupon for the software is still valid.)
That's everything I want to share about how to extract audio from DVD using VLC Media Player. Hopefully, you can get the wanted audio file successfully. Thanks for reading. Have a nice day!
Disclaimer: We do not advocate any illegal duplication and distribution of DVDs. This article is presented for general informational purposes. Please refer to the DVD copyright laws in your country before you rip any DVDs.