About Ripping DVD with VLC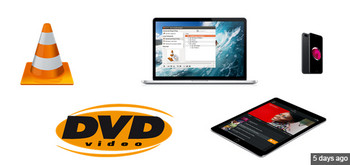 VLC DVD Ripping.
VLC is a powerful media player that can decode and play various video files and even DVD files. Meanwhile, it is also capable of re-encoding videos and even DVDs to common formats and profiles. The usage of VLC DVD ripper is common and quite easy. If you don't know how to rip a DVD on VLC, this post can help you. In the next part, we will go over the detailed steps of how to rip DVDs using VLC DVD ripper. Please read on.
Tips. VLC DVD Ripping may not function all the time due to DVD copy protections. To rip DVDs VLC cannot handle, the #second part introduces a DVD ripper alternative for VLC to help with your DVD copying.
Two Methods to Rip Your DVD Files
Method 1: How to Rip DVD with VLC
Step 1. Load DVD into VLC
Launch the program and click on "Media" on the top of the interface and then choose "Open Disc" in the drop-down list. Browse to select the DVD you want to rip and choose the exact title and chapter of the main movie. Then click on "Play" to preview.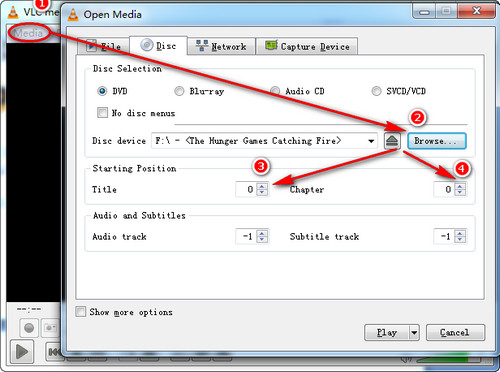 Preview the DVD file
Step 2. Select the Wanted DVD Movie/Title
Roll back to the previous interface, still click on "Media" and then choose "Convert/Save". Make sure the tile and chapter is the right one you find out in step 1 and then click on Convert/Save at the bottom.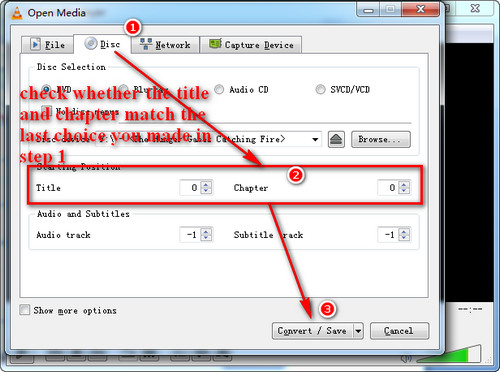 Check the title and Chapter
Step 3. Rip DVD with VLC
Go to "Profile" and choose the format and codec of the output video such as H.264+MP3 (MP4) first and then set the destination file. After all is finished, Press Start to begin the ripping process.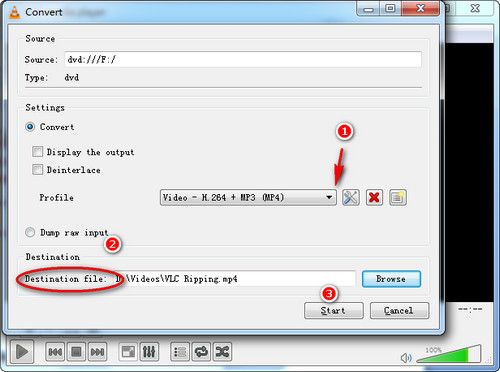 Start Ripping
Fix VLC Won't Rip DVD Issue
If your VLC won't rip DVD successfully or the VLC DVD rip no audio or choppy, please have a try at following solutions.
1. Go to "Help" and click on Check for Updates to make sure you've gained the latest version.
2. Change a DVD disc and repeat the above steps again to see whether the failure is cause by a broken disc.
3. Take the DVD Disc out of your DVD-ROM drive and put it in again.
4. Restart your system or devices.
5. Run your VLC back to the default setting or uninstall and reinstall the VLC Media Player.
Hint: If the "VLC won't rip DVD" issue still exists after you've tried all of the troubleshooting steps, that means you should find an alternative for VLC.
Method Two: The Best Alternative for VLC DVD Ripper
VLC DVD ripping has limitations, especially when dealing with DRM-protected DVDs. It also takes a pretty long time to rip a DVD on VLC. If you want a faster and better way to rip DVDs, you are recommended to try this alternative to VLC DVD ripper – WonderFox DVD Ripper Pro.
WonderFox DVD Ripper Pro makes DVD Ripping a very easy job. It's got a simple design that allows you to complete ripping DVD in just a few clicks. Besides, it has advanced DVD decrypting technology that can bypass all sorts of protections and rip DVD to any format and device you like. It also has faster speed and higher output quality compared with VLC DVD ripper. Now, with the simple tutorial below, you can free download this alternative for VLC DVD Ripper and have a try.
Step 1. Load DVD
Launch the program and select your DVD source by clicking on "DVD Disc". Press "Ok" to starting loading process.
Tips: You can also choose "ISO" or "DVD Folder" options to stream in your DVD files.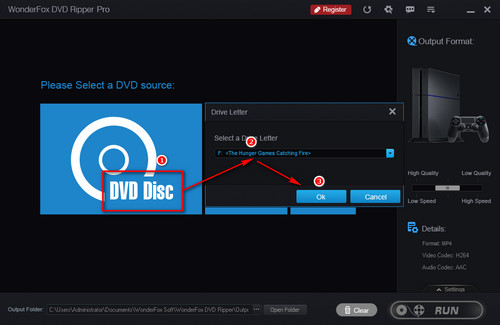 Begin to Load
Step 2. Choose Output Format
The Main Movie will be found out after the loading is completed. Then, on the right side of the interface choose "Output Format" to decide the output video container such as MP4 and AVI and then click on "Settings" to customize the parameters. (You can boost up FPS to 60 and increase resolution and bit rate.)  Before ripping, remember to choose the output video file path in the "Output Folder"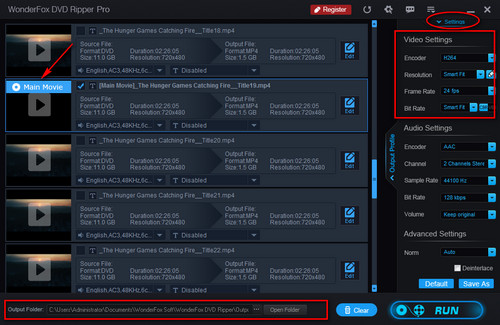 Customize the output video
Step 3. Start DVD Ripping
Click on "Run" to start ripping. As you can see from the picture, it only takes 5 minutes copy a large DVD to PC, no time-consuming job anymore.
Warning: Before you come to use this software, please read about local laws in your state or country to learn whether it is legal or not to rip DVDs.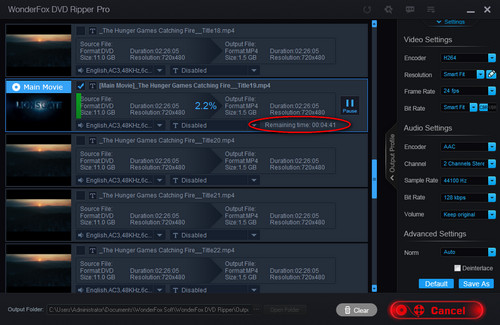 Start Ripping
Disclaimer: We do not advocate any illegal duplication and distribution of DVDs. This article is presented for general informational purposes and personal fair use only. Please refer to the DVD copyright laws in your country before you rip any DVDs.
Now, please download the DVD Ripper Pro to complete your jobs.
Multiple Functions That WonderFox DVD Ripper Pro Has
Copying any kinds of DVDs no matter made by Disney, Warner or Paramount.
Transferring DVDs to more than 300 formats and devices.
Editing the output video by cropping, clipping and adding special effects.
High compression rate to save more storage space for your digital players
Extracting DVD video's audio file into your USB with lossless quality.