How to open a SWF file
1.SWF File Player
http://www.swffileplayer.com/
SWF File Player is a dedicated Windows program used for opening SWF files. It owns a simple interface, in which only File and Help options can be viewed. Select the File button > Open, choose the SWF file you want to run. This application can quickly detect and display the file metadata and automatically make the window fit the SWF file content. If you open a SWF game, you can play the game on the window of the program right away. In short, SWF File Player is a free and lightweight program, offering users with a fast, clean and easy user experience.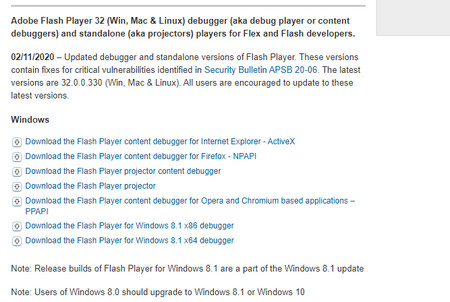 Adobe Standalone Flash Player
2.Adobe Flash Player
https://www.adobe.com/support/flashplayer/debug_downloads.html
It's no doubt that Adobe software/plug-in is a highly recommended option when you wonder how to open SWF files on a computer. To play SWF files on your browser, you need to make sure the Flash extension is installed and enabled on it, but here we are focusing the standalone Adobe SWF player - Adobe Flash Player. Visit the download page mentioned above, and choose Download the Flash Player projector content debugger. Please make sure you have chosen the right download link for your computer OS. Take Windows as an example, after you finish downloading the program, you will get a .exe file. Just double-click it and a new Adobe Flash Player window appears. click on File > Open, browse and import the SWF file. Ta-dah! You can view and play the SWF file now.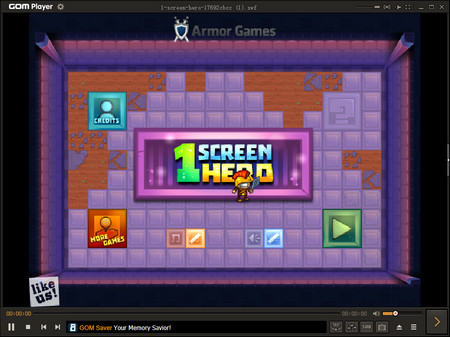 View SWF Files
3.GOM Player
https://www.gomlab.com/gomplayer-media-player/?language=eng /p>
GOM player is a Windows multimedia player. It can play almost all videos you drag into ranging from the common AVI, MP4, MKV, FLV, WMV and MOV files to rare files like SWF. It can also handle DVD and Audio-CD playback. GOM player also has other high spots. It can search proper codecs to decode the files you import for playback and play damaged files, search and sync subtitles with your movie from its Subtitle Library. GOM player is also an excellent 360° video player. The only defect of the free version is the promotion advertisements.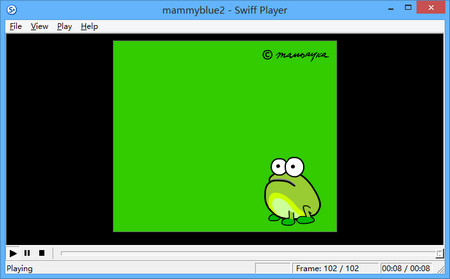 SWF player Windows 10
4.Swiff Player
https://www.globfx.com/downloads/swfplayer/
Here is another fast & easy SWF file player to help you solve how to play SWF files - Swiff Player. It's completely free, easy to use and has a wide selection of playback options. Users can use the player to handily play Flash movies and games in full-screen mode and customized mode. As Swiff player takes advantage of the unique OpenGL hardware accelerated playback mode, you're able to view SWF files in full screen at a high frame rate. On the Movie Properties dialog, dimensions, frames, size, length, and other information of the imported file will be displayed. Give this player a spin!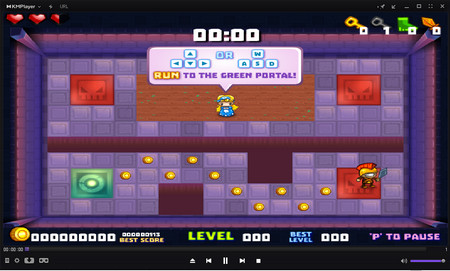 KMPlayer for Windows
5.KMPlayer
http://www.kmplayer.com/
KMPlayer is a professional and multifunctional player that is available on various platforms. It can handle high definition videos including 4K, 8K, UHD, 60FPS, and supports various media file format, such as AVI, MPEG, TS, MKV, MP4, WEBM, MOV, 3GP, 3G2, FLV, OGM, RM, WMV, SWF, MP3, etc. It even allows you to download videos from YouTube, Instagram, and Daily Motion. Various playback options and useful extra features are included with KMPlayer.