Microsoft Movies and TV Not Working on PC?
The Movies & TV app (also known as Films & TV in some regions), which comes pre-installed on Windows 10/11 PC, sometimes does not work properly due to unknown reasons, such as Movies & TV app freezing, stuck, choppy, not working or opening, etc. As it's a frequently-asked question on Microsoft Community and other Q & A platforms, I've sorted out 7 verified solutions below for self-troubleshooting Movies and TV app Windows 10/11 not working problem.
7 Verified Solutions to Movies & TV Not Working on Windows 10/11
Solution 1 - Convert Video to Movies & TV App Supported Format
Step 1. Run HD Video Converter Factory Pro and open "Converter". Drag the video file that is unsupported by Movies & TV app into the interface.
Step 2. Click on the format profile on the right side, select any preset from 500+ ready-made profiles. MP4 (H.264/AAC) is recommended for its best compatibility.
Step 3. Specify a directory to save the converted file. Press "Run" button to fix Movies & TV app not working issue.
Related Posts: HEVC Codec Windows 10/11 | Fix MKV Windows 10/11 Playback Issue | Play MPG Files on Windows 10/11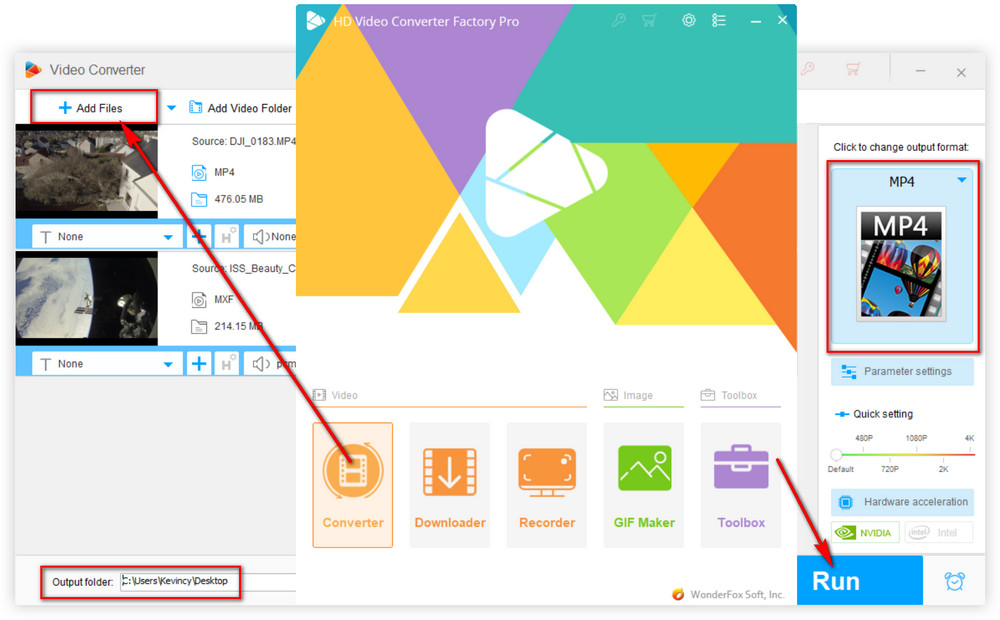 Solution 2 - Restart & Reboot Computer

Solution 3 - Verify Incorrect Settings
Movies & TV app not working may be caused by incorrect settings. Follow the steps below to verify whether your computer's time, date, language, and region settings are correct:
Step 1. Click on "Start" button in the bottom left-hand corner, select "Settings" option. Alternatively, press the hotkeys "Windows key + I" to open the "Settings" window.
Step 2. Click on "Time & Language" category.
Step 3. Select "Date & time", "Region" and "Language" options in sequence, then check all settings. If the settings seem OK, just go ahead.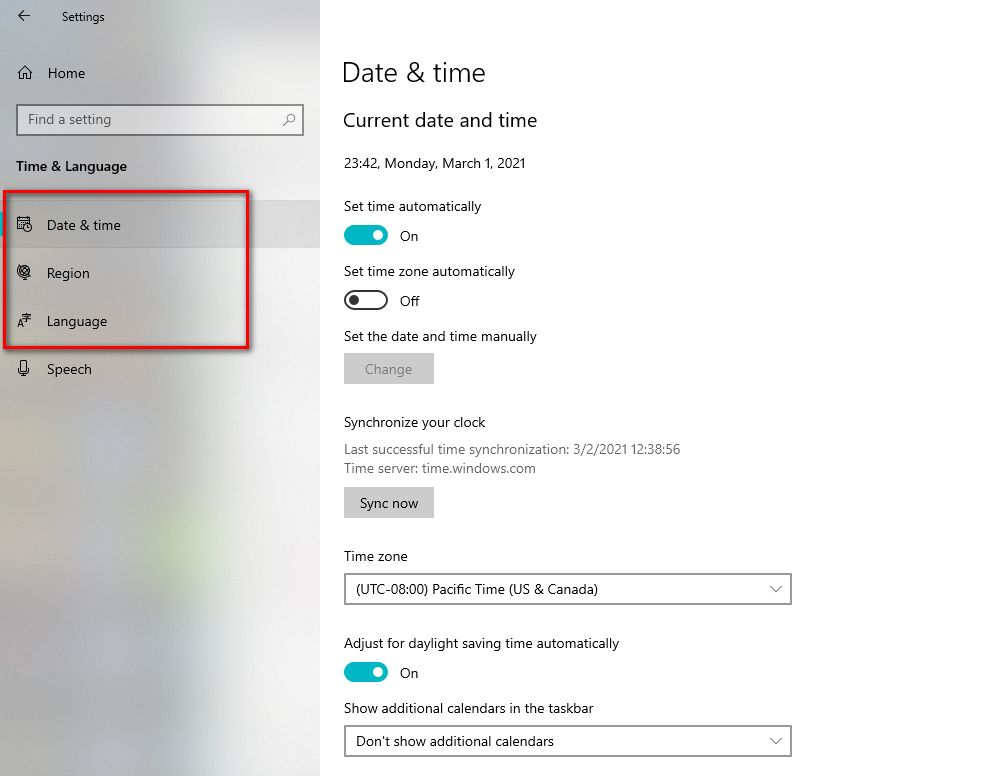 Solution 4 - Restore Default Video Library
A video library is an indexed location, where the Movies & TV app will load, read and manage video files by default. If there is something wrong with the video libraries, Movies & TV app will not work as usual. Fortunately, Windows 10/11 allows you to restore it quickly.
Step 1. Open "This PC" or press "Windows key + E" to open Windows Explorer.
Step 2. Right-click "Libraries" in the left pane and select "Restore default libraries".
Tips: If there is no left pane or "Libraries" option, select "View" tab at the top of the screen. Enable "Navigation pane" and "Show all folders". Before restoring default libraries, you're able to delete all problematic libraries right there. No worries, deleting and restoring the libraries does not affect the data in the libraries.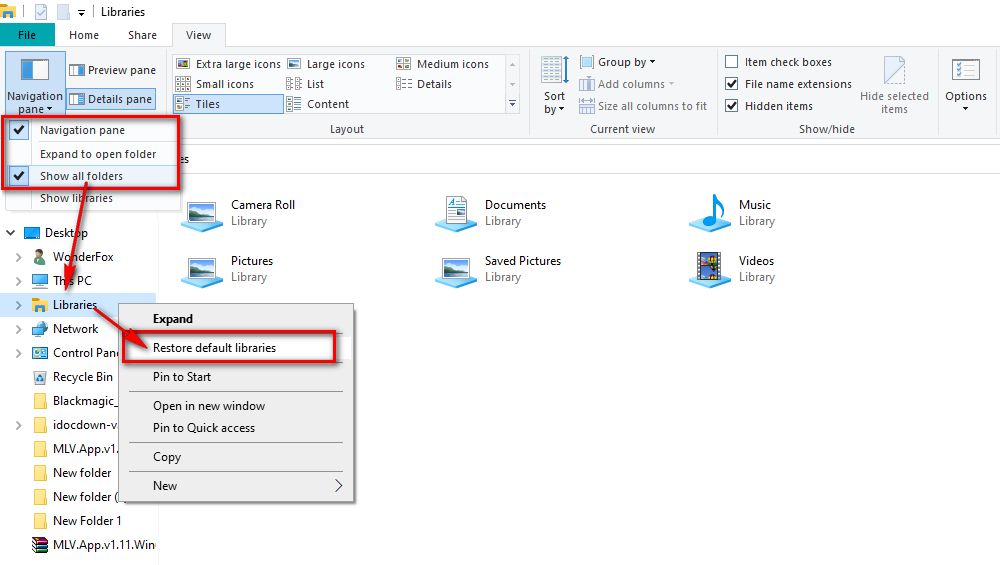 Solution 5 - Clear up Temp Folder
I'm so curious what cleaning up temporary folder has to do with Movies & TV app, but it seems someone has already solved Movies & TV not working issue by using this method.
Step 1. Press the "Windows key + R" and type "temp" in the "Run" dialog box, then press "Enter". Or simply go to "C:\Windows\Temp" directory.
Step 2. Select and delete all files & folders. If you are notified that some files or folders are in use, select "Skip".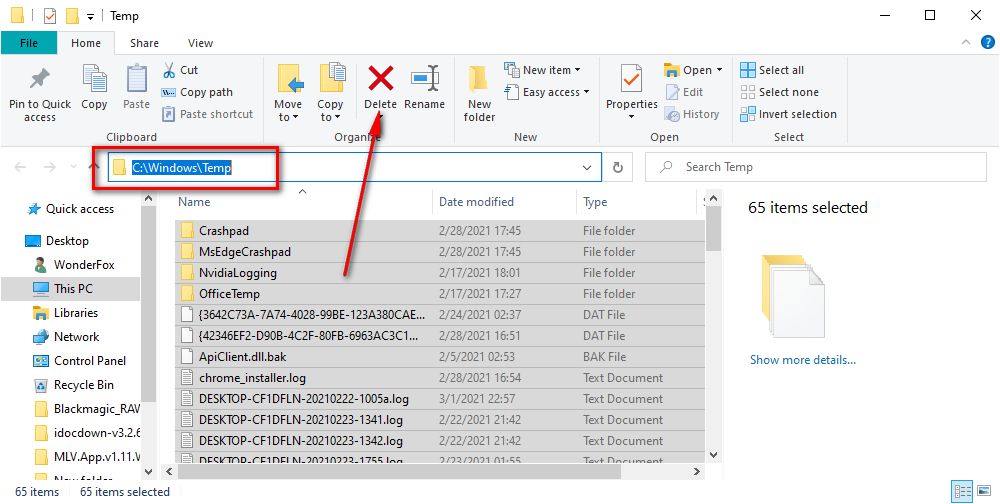 Solution 6 - Reset or Reinstall Movies & TV App
For an occasional glitch like not opening, crash, it will be probably fixed by resetting or reinstalling Movies & TV app.
Open Start > Settings > Apps > Apps & features, scroll down to Movies & TV and select "Advanced options". Then you can decide to reset or uninstall Movies & TV app. To reinstall, visit https://www.microsoft.com/en-us/p/movies-tv/9wzdncrfj3p2 from Microsoft Store.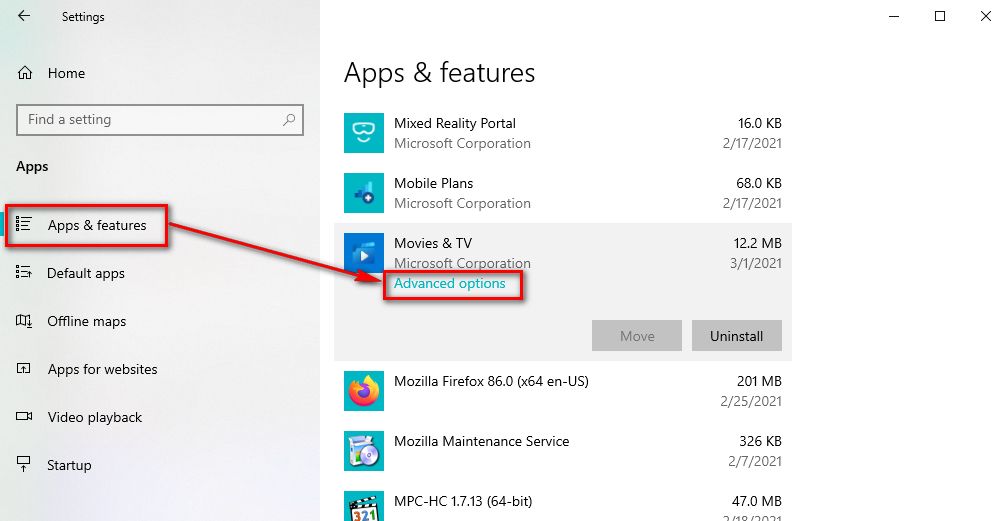 Solution 7 - Try Movies & TV Alternatives
If all aforementioned solutions do not work, give it another shot on some free alternatives to Movies & TV app like VLC Media Player, MPC-HC/MPC-BE, PotPlayer, KMPlayer, GOM Player or something else.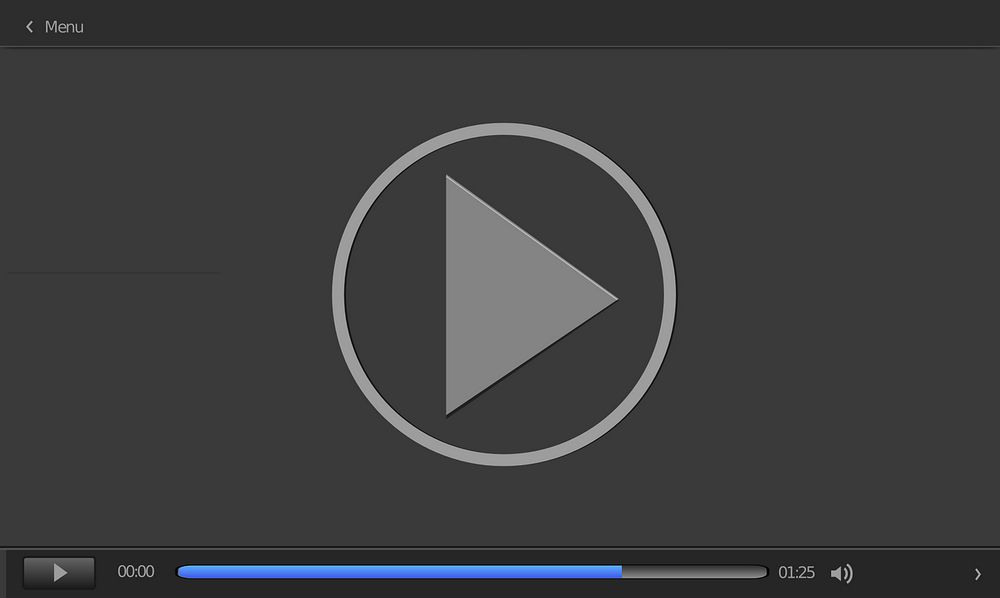 Final Words...
That's all I want to share with you on how to fix Movies & TV app not working on windows 10/11. Hope that will help you a lot. But if you keep experiencing the problem, try to contact Microsoft Support via https://support.microsoft.com/en-us/contactus. Thanks for your reading.