Many people choose to download the video and audio files separately and then join them into one to save storage space. To do the video and audio combination, professional audio adding or joining software is necessary. The following article will introduce three useful programs to merge MP4 and M4A files. Read on to learn the detailed steps!
Way 1. HD Video Converter Factory Pro (Recommended)
One of the best audio and video mergers is WonderFox HD Video Converter Factory Pro. It can merge video and audio files into one in high output quality without watermark. Besides adding M4A to MP4, it can help you put WAV, MP3, etc. Over a video file with simple clicks. Using the program, you can easily add your desired audio file to the video or replace the original audio track.
Additionally, HD Video Converter Factory Pro has a built-in downloader, enabling you to download music or videos from websites simply via URLs.
Step 1. Add MP4 Video Files
Start HD Video Converter Factory Pro and open the Converter. Click Add Files to import the MP4 videos that you want to merge with M4A audio. Or directly drag and drop the files therein.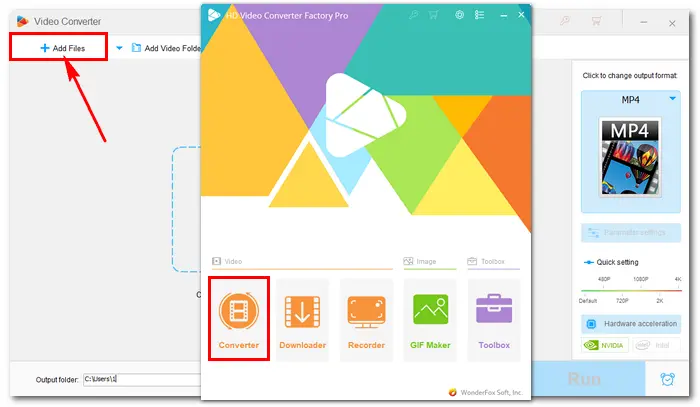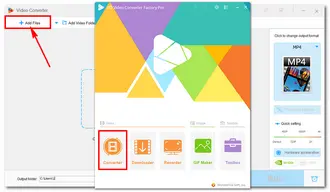 Step 2. Select MP4
Click the format image on the right side. Navigate to the Video tab and choose MP4 as the target format.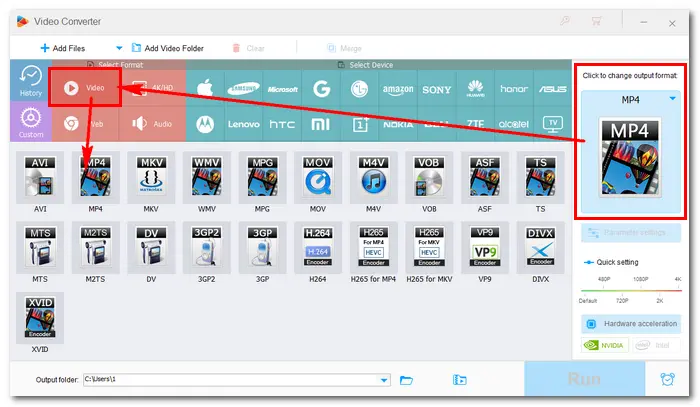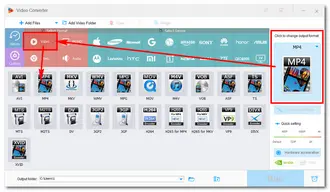 Step 3. Combine MP4 and M4A
Click the second plus '+' icon below the MP4 video to add a local audio file: select the .m4a audio you want to add and click Open.
Tip. In step 2, the output container format has been set as MP4, which supports multiple audio tracks in one video. So you can add more audio files to your video if needed. Don't forget to tick on the checkbox to select your desired soundtracks.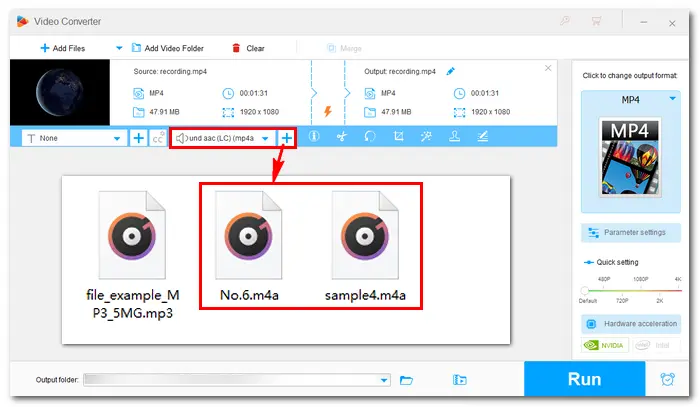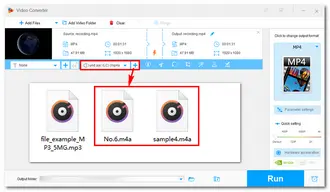 Step 4. Export the Final Files
Specify an output path to store the new files. Then press Run to merge MP4 and M4A files together. With hardware-accelerated encoding, the process can be completed at a lightning-fast speed.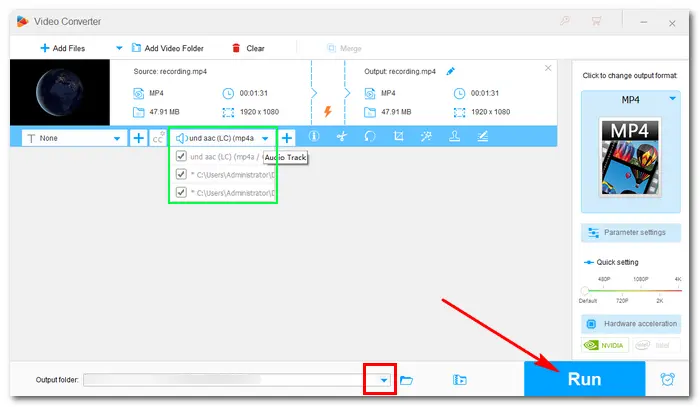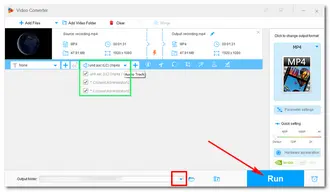 FFmpeg is an open-source program that can handle audio, video, and other multimedia files with ease. It can play some media files directly and edit videos like combining, converting, and cropping, with relative command lines. However, many people don't have the knowledge of the command line in FFmpeg, which may be a big challenge.
But don't worry. Below shows you how to combine MP4 and M4A with FFmpeg. Here, we use the two files 'videoplayback.mp4' and 'videoplayback.m4a' as an example. (Normally when you finish downloading video and audio files, you will get something like this.)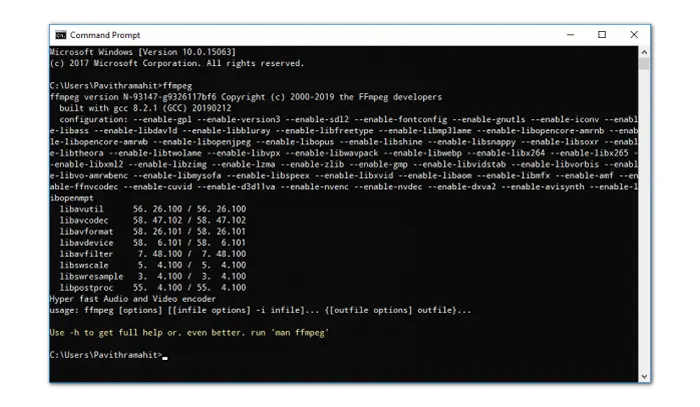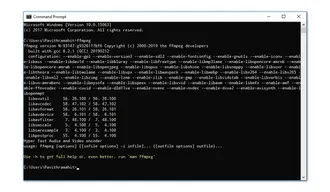 Step 1: Download and install FFmpeg from this site: https://ffmpeg.org/download.html
Step 2: Open the Command Prompt window in your downloads folder and run the following command:
In case of MP4 format (all, except 1440p 60fps & 2160p 60fps):
ffmpeg -i videoplayback.mp4 -i videoplayback.m4a -c:v copy -c:a copy output.mp4
When the merging is finished, you will get a new file named "output.mp4".
Note: If you fail to merge MP4 and M4A into a single MP4 file, check whether the command line you entered is correct or not.
Also Read: FFmpeg Crop Video | FFmpeg MKV to MP4
Way 3. Combine MP4 and M4A Online with Kapwing
Kapwing is a popular video processing toolkit online. A large number of users create, edit, and grow their content on every channel of Kapwing. And compared with other simple online video editors, Kapwing offers more professional editing options such as transitions, templates, emojis, etc. It also allows users to record screen, camera, and audio directly from the website. Combining so many features into one, however, Kapwing is difficult for beginners to operate.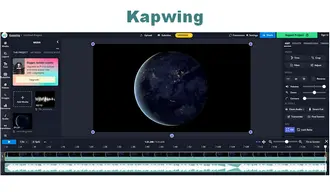 How to join MP4 and M4A in Kapwing?
Step 1. Visit the site: https://www.kapwing.com/studio/editor/media
Step 2. In the Media part, click Add Media to upload the MP4 and M4A files you want to merge together. And tap on the imported files to add them to the timeline.
Step 3. Adjust the audio track to be the same length as the video track.
Step 4. Click Export Project at the upper right to export the file as MP4.
Step 5. When it's done, click Download file to save the file to your computer.
Note: There will be watermarks on videos that are processed by Kapwing. You can upgrade to its Pro version to remove the watermark from your project.
In Summary
That's all about the three methods to merge MP4 and M4A files into one. By contrast, HD Video Converter Factory Pro is the best solution for adding an audio track to videos. It's easier, faster, and more straightforward than FFmpeg and Kapwing, supports more output presets, and has no watermarks. You can downloaddownload it to have a try. Thanks for reading!