Does HandBrake Encode ProRes Videos?
In brief, Apple ProRes is a family of proprietary intermediate codecs, and the ProRes-encoded video is commonly saved in .mov or .mxf video format. As the ProRes is mainly developed for post-production editing, many people wonder whether HandBrake suppports ProRes video in two cases.
Can HandBrake transcode ProRes video to MP4 for practical end-user playback and viewing?
Can HandBrake support ProRes export for editing?
Well, as HandBrake Documentation officially states, HandBrake can open a number of production formats produced by professional video cameras and NLEs, including Apple ProRes, which means HandBrake is capable of transcoding ProRes to H.264 or HEVC video for hassle-free playback, but can't encode and export to ProRes format.
How to Conduct HandBrake Prores to MP4 Conversion?
Step 1. Download and install the latest version of HandBrake from https://handbrake.fr/.
Step 2. Run HandBrake, open a single ProRes video or a folder.
Step 3. Select "MP4" format under "Summary" tab. You can also make HandBrake convert ProRes to MKV or WebM.
Step 4. Open "Preset" menu and choose an optimized preset right there.
Step 5. Choose a destination folder and press "Start Encode" button to start HandBrake ProRes to MP4 conversion.
Similar Posts: HandBrake AV1 | HandBrake H.265/HEVC | HandBrake VP9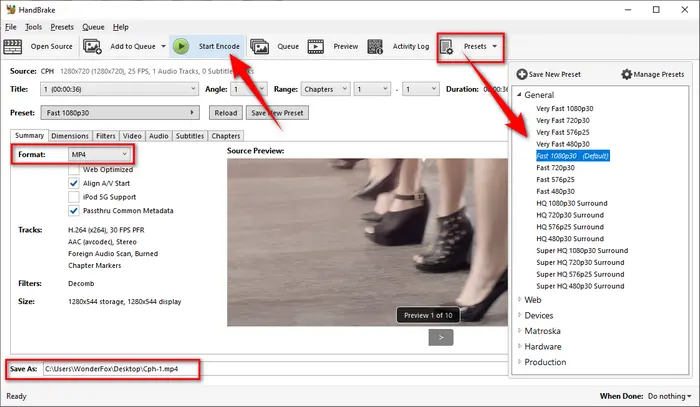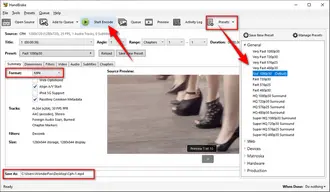 How to Convert Any Video to ProRes with Ease?
Since HandBrake ProRes export is not available, you have to turn to a Plan B. WonderFox HD Video Converter Factory Pro is a versatile yet easy-to-use video and audio processing toolkit that enables you to either convert ProRes video to MP4, MKV and 500+ presets or convert any video to all Apple ProRes variants without a hitch.
Free downloadFree download this functional application on your PC, now let's jump in.
Step 1 - Import Video Files
Launch HD Video Converter Factory Pro and open "Converter" module. Drag and drop your multiple video files into the blank space.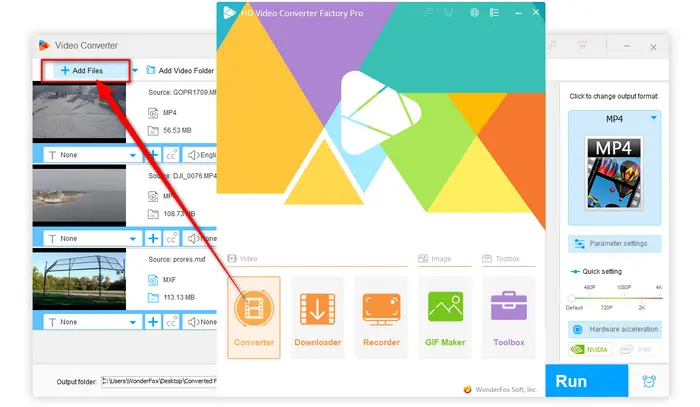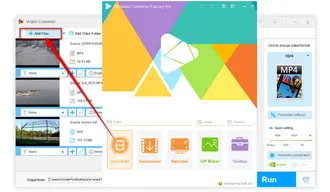 Step 2 - Select ProRes Output Format
Open "Format Profile" menu on the right side, from the 500+ predefined presets, go to "Apple" category and select "Apple ProRes" profile.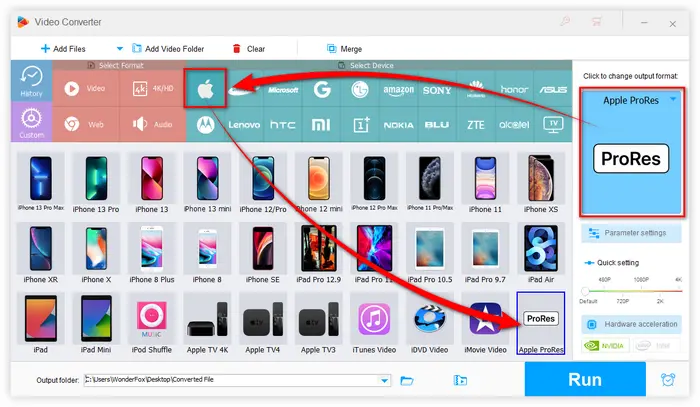 Step 3 - Determine ProRes Variant
Open "Parameter settings" windows and navigate to "Video Settings" section. You're able to choose any ProRes variant in the drop-down list of "Encoder" option: ProRes 422, ProRes 422 Proxy, ProRes 422 LT, ProRes 422 HQ, ProRes 4444 XQ, and ProRes 4444. Click OK to save changes.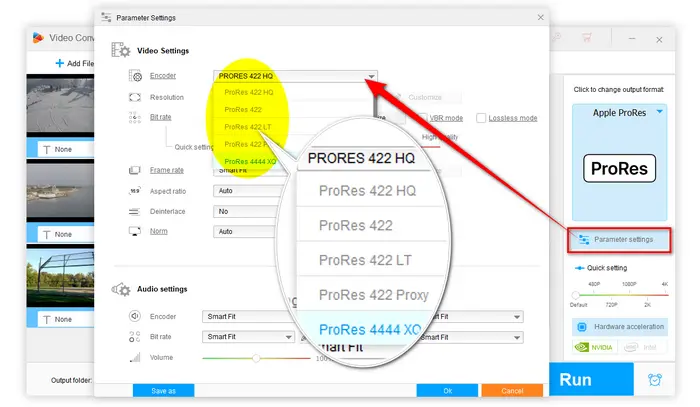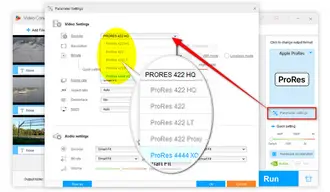 Step 4 - Convert Video to ProRes
Choose a destination folder on the bottom. Lastly, click "Run" button to convert video to ProRes 4444, 4444 XQ, 422 HQ, 422 LT, 422 Proxy or 422.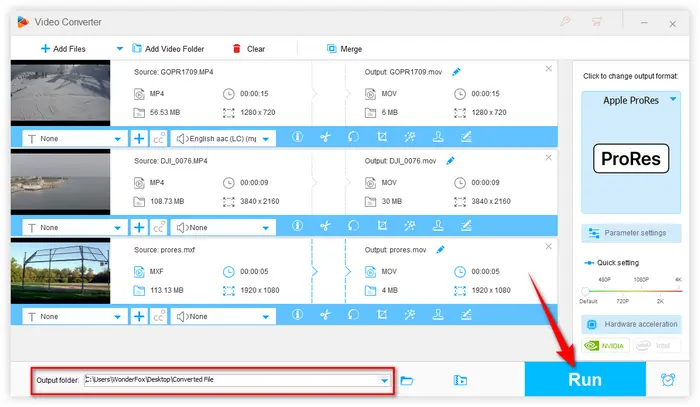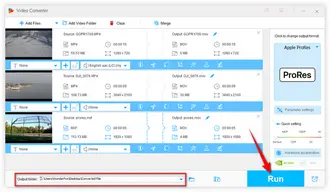 Convert ProRes-Encoded Videos to MP4, MKV, etc
Also, you're able to import your ProRes videos into the converter and convert them to any format or specific device-compatible format as you wish.