Key points:
A subtitle extractor is needed to extract subtitles from videos.
Only soft subtitles (closed captions) can be extracted.
You can save subtitles to SRT, ASS, SSA and TXT.
On this page, you will learn the best way to extract subtitles from videos and save subtitle files as SRT or other types. But before we continue, it's important to know if it's possible to get subtitles from your video.
Subtitles are text that usually show up at the bottom of a video. Although subtitles appear on videos in basically the same way, there are different types of subtitles. One common type of subtitles is hard subtitles. These subtitles are part of the image and do not exist independently. Therefore, you cannot extract hardcoded subtitles from videos.
However, subtitles can also appear as separate streams within the video. These subtitles are called soft subtitles (or closed captions) and can be easily extracted. Nowadays, we can see many videos with soft subtitles, such as YouTube videos and many downloaded movies. Below, we will show you how to extract such subtitles from videos. Please read on.
WonderFox HD Video Converter Factory Pro is an all-in-one video software with subtitle extractor that allows you to extract soft subtitles from different videos. Once the subtitles are detected, you can quickly extract them as a SRT, ASS, SSA or TXT file in just a few clicks. Additionally, the program allows you to add and remove video subtitles.
Below, let's see how to rip subtitles from videos using the software.
Step 1. Open the Subtitle Extractor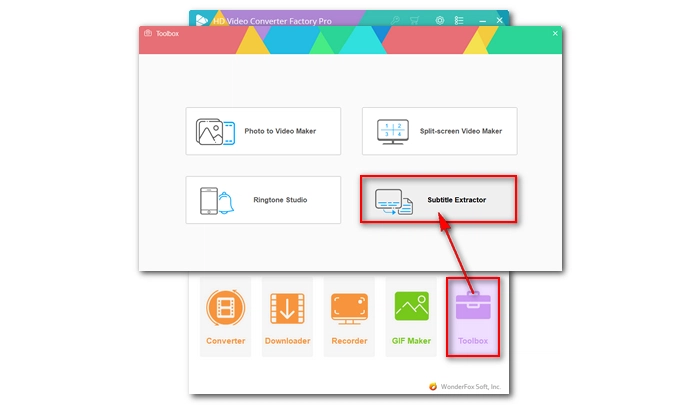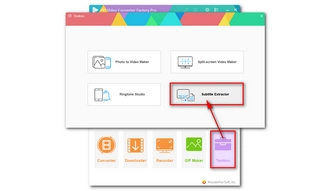 Step 2. Add a Video File
In the Subtitle Extractor, click Add Video to add a video file.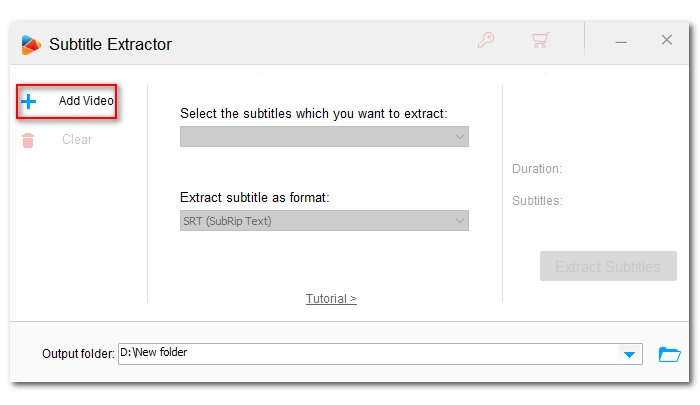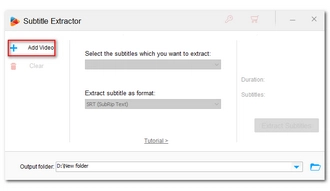 Step 3. Select the Subtitle Track and Subtitle Type
If your video has multiple subtitle tracks, you need to select which subtitles you wish to extract. Then choose a subtitle format below. The supported subtitle formats include SRT, TXT, ASS, and SSA. It is recommended that you extract SRT from video.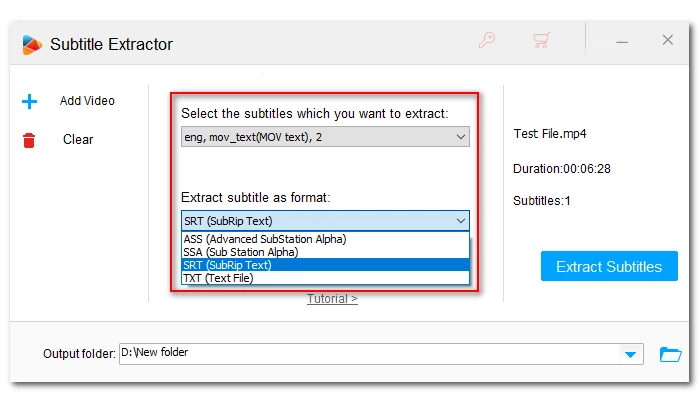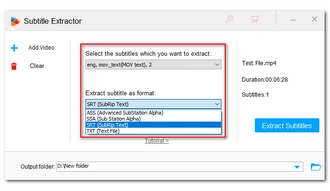 Step 4. Start the Process
Finally, click ▼ to choose an output folder and click Extract Subtitles to start the extraction instantly.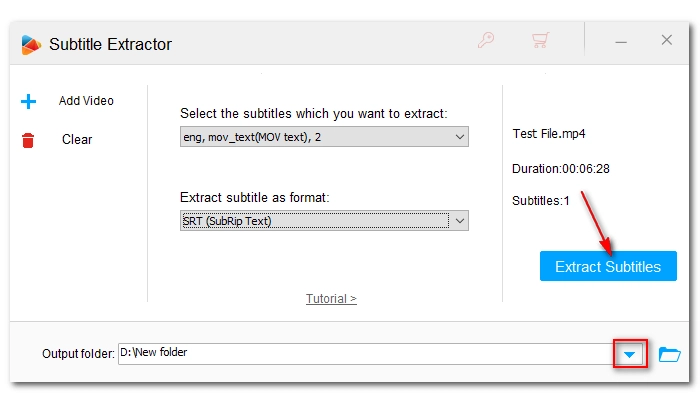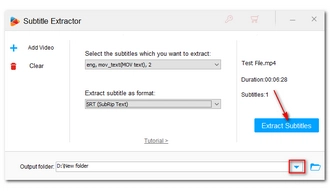 This is the entire process of getting subtitles from videos. It's worth reminding that you can only extract soft-encoded subtitles. Now, it's your turn to try this software. I hope this article was helpful to you. Thanks for reading. Have a great day!
1. Can VLC player extract subtitles?
While VLC allows you to add and turn on subtitles while playing videos, it does not support extracting subtitles from videos. You need professional subtitle extraction software (such as WonderFox HD Video Converter Factory Pro) to help you.
2. How do I extract embedded subtitles from a YouTube video?
You can click the Meatballs menu below the YouTube video player and select "Show Transcript," then copy and paste the full transcript into Notepad and save it as an SRT file.
Alternatively, you can first download the YouTube video with subtitles and then use the subtitle extractor mentioned in this article to rip subtitles from the YouTube video.
3. How do I extract hardcoded subtitles from a video?
You cannot extract hardcoded subtitles from a video because the subtitles are burned into the image as an integral part of the video. But you can try using Optical Character Recognition (OCR) technology to recognize the subtitle text and extract the hardcoded subtitles. But keep in mind that this method is not 100% accurate.