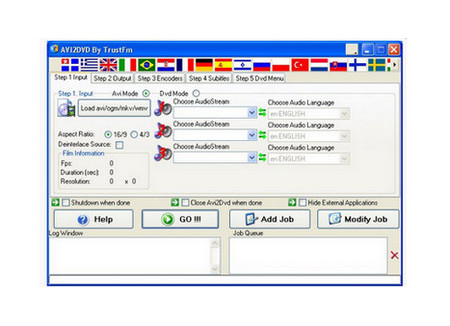 Windows DVD Maker Freeware
Supporting OS: Windows
Download link: http://www.trustfm.net/software/video/Avi2Dvd.php
Avi2DVD is a nice program to create DVD menu, which is supported by operating systems like Windows Vista and Windows 7. It has a simple interface which is quite a user-friendly for conversion of media files into DVDs. Besides, it helps users convert media files of various formats like MKV, WMV, OGM, AVI, MP4 to formats like VCD, SVCD, or DVD.
Pros: Avi2Dvd can handle High Definition (HD) films in AVI, MKV and MP4 containers.
It also supports multiple audio streams and up to three textual external subtitles.
Cons: The program is codec dependent, and encoding process is a bit complex.
There is a possibility of the functional inefficiency of the tool.