By default, you can see anyone else's Instagram videos and download them with some applications at will unless they have made their accounts private to unfollowers. In this case, the common methods may not work for private Instagram download. So, how to download private Instagram videos from the private account? Four simple methods are offered in this following content.

Kevincy
| Updated on Mar 19, 2021
Instagram Video Download Failed? Probably Private Instagram Videos!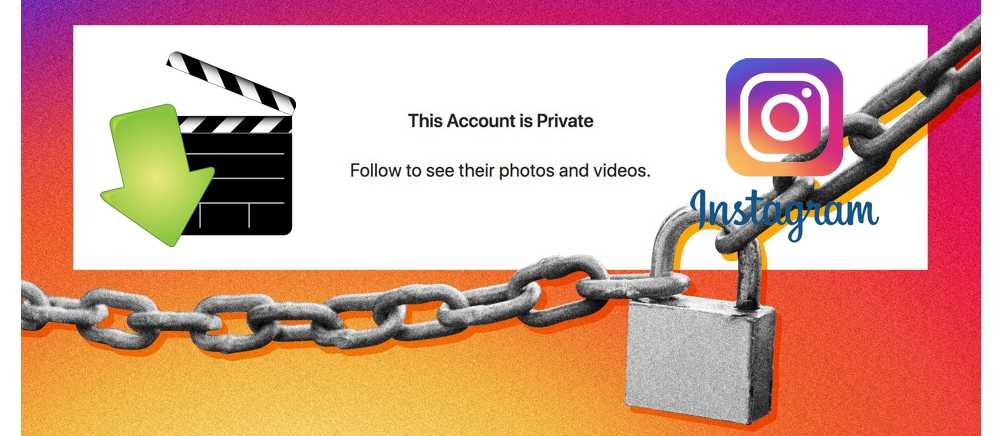 Sometimes you may fail to download Instagram videos from some Internet celebrities and social media influencers as usual either because your frequently-used downloading application malfunctions or the people have set their accounts to private. Put the former aside, you know, quite a few influencers frequently switch their accounts between public and private for unknown reasons. And you'll see a message about "This account is private. Follow to see their photos and videos." if you've not followed them, which will invalidate the common download method. Now the following content will show you how to download Instagram videos from private accounts.
Also Read: Download Instagram Live Videos | Instagram MP3 Download | Instagram GIF Maker | Instagram Video Format
Please note that the following methods ONLY WORK based on the premise that you have to follow the private account and get approved to be able to play the private Instagram videos.
This post is demonstrated for instructional purpose ONLY. Please download private Instagram video for personal fair-use. It's strictly prohibited to download copyrighted Instagram private videos for any commercial behavior.
Final Words:
That's all I want to share with you about how to download Instagram private videos. Although it's a little bit different from Instagram public video download, I'm pretty sure you can get the hang of these methods. In addition, if you have a better solution or any question, you're welcomed to contact me to leave your thoughts via social media or email. Thanks for your reading!
Not Just an Instagram Video Downloader, But a Converter, Editor, Recorder...