With the deprecation of Adobe Flash and the rise of HTML5, SWF files have become less supported. So, quite a few people are seeking ways to convert SWF files to more widely supported formats like MP4.
While some may mistakenly perceive SWF files as interchangeable with Flash videos, it's crucial to understand their nuances. This article is dedicated to clearing up the misunderstandings and guiding you through the process of converting SWF video files to MP4.
Is Your SWF File a True Video?
SWF, short for Small Web Format (formerly ShockWave Flash), is a deprecated Adobe Flash file format designed to deliver vector graphics and animation over the Internet. SWF files encompass a broader spectrum, including animations, text, graphics, and interactive content.
It's important to note that SWF files are distinct from Flash videos, which are typically saved in FLV or F4V format. While SWF files can also contain video, they are not as suitable for long or high-quality videos as FLV.
Therefore, the following guide specifically caters to those seeking to convert SWF video files, excluding the intricacies associated with compiled ActionScript, vector graphics, or animations.
Two Simple Ways to Convert SWF Files to MP4
If your SWF file is solely a video, you're ready to proceed. Additionally, make sure you have a reliable SWF to MP4 converter tool or software at your disposal. There are several options available, including both online converters and dedicated software.
#1. Using a Free Desktop Application
If you prefer a robust and feature-rich solution for converting SWF files to MP4, Free HD Video Converter Factory can provide more extensive options such as video downloading, editing, and customization. Download the handy tool, and here is the general process to follow:
Step 1. Add Your SWF Files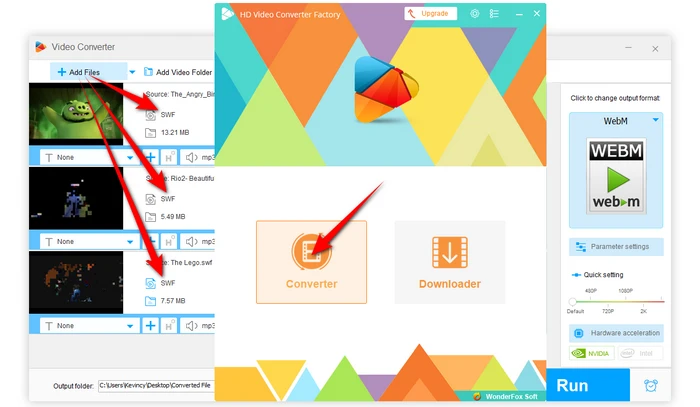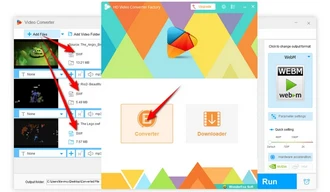 Step 2. Choose MP4 as Output Format
Expand the output format library of 500+ configured presets on the right side, go to "Video" category and choose "MP4" profile.
Optional. If required, click the "Parameter settings" button to modify MP4 bit rate, encoder, frame rate, resolution, and more.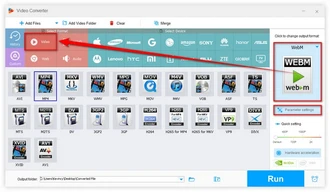 Step 3. Start Conversion
Specify an output folder to save the converted MP4 files at the bottom. Lastly, click on the "Run" button to initiate the conversion process.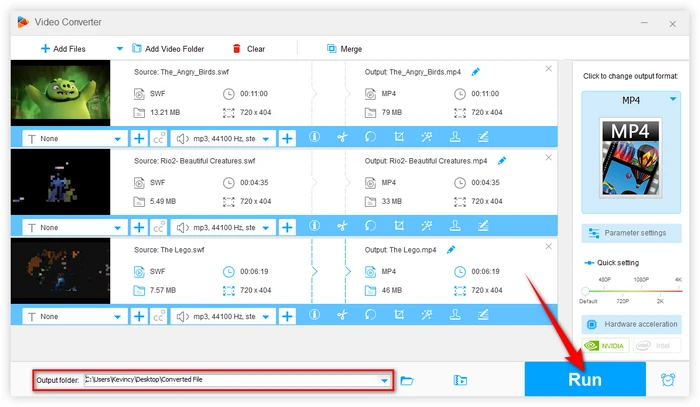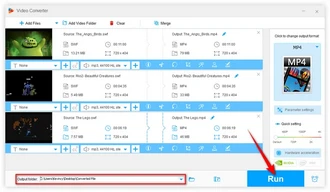 #2. Using an Online Video Converter
If you'd rather not download software, there are plenty of online video converters like CloudConvert, Convertio or FreeConvert that can come to your rescue. Here's a quick rundown:
Open a web browser, visit a reliable and reputable online converter's website.
Click on the "Select File" or "Choose Files" button to add your SWF file.
Choose "MP4" as the output format in the drop-down menu.
Click "Convert" button. Wait for the SWF file to upload and be processed by the online converter.
Once the conversion is complete, click on the "Download" button to save the converted MP4 file to your device.
Locate the downloaded MP4 file and enjoy it on any device or media player.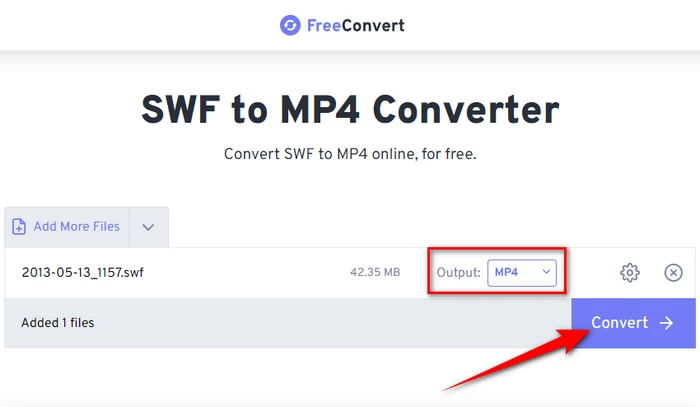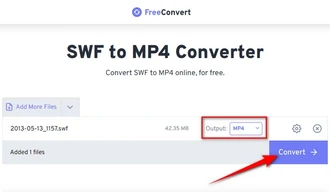 Frequenty Asked Questions
Q1: Will the MP4 conversion reduce the quality of my SWF video?
A: There may be minor quality loss, but typically not noticeable, especially on short video clips. Use the highest MP4 settings in your converter to preserve maximum quality.
Q2: Can I convert SWF to other formats besides MP4?
A: Yes, most conversion tools offer a range of output formats, so that you can convert SWF file to MOV, AVI, FLV, MKV, and more. The process is similar to the one described above.
Q3: Can I convert SWF files on my mobile device?
A: Yes, some online converters offer mobile-friendly versions of their websites, allowing you to convert SWF files to MP4 directly on your mobile device.
Q4: What if my SWF file is mostly animation, graphics, or interactive content?
A: Then, unfortunately, this guide won't be much help. We're focusing on video content here. Instead, you can play and run SWF animation using some SWF players.
Final Words
The once-revered SWF files have become less accessible and more of a hassle to deal with due to the Flash End-of-Life (EOL). Converting SWF files to MP4 is a smart move for accessing legacy video content.
With this guide, you now have an easy way to get the job done for continued use and enjoyment. So, what are you waiting for? Dust off those old SWF files and give them a new lease on life. Cheers!