RM stands for RealMedia, a proprietary multimedia container format developed by RealNetworks for streaming video and audio content over the Internet. It used to be a popular format in the late 90s and early 00s, but it's rarely used now, so few software programs can open RM files directly. To make RM videos more accessible, we need to convert RM files to the most popular format, MP4. In the next part, read on to learn how to convert RM to MP4.
WonderFox HD Video Converter Factory Pro is the best video converter to MP4 on Windows that can easily convert any video to MP4. It can be an excellent RM converter that allows you to convert RM to MP4. It can also convert RM to other popular formats such as MP3, AVI, MOV, MKV, H264, HEVC, iPhone, Android, etc. Moreover, the software has a batch mode that can help you convert multiple RM files to MP4 at one time. As the cherry on top, converting files is easy with WonderFox. Now, let's see how to convert RM to MP4 using the software below.
Download and install Download and install the RM files converter to your PC and then launch the software.
Next, select the Converter option. In the Converter, click Add Files to add your RM video files to the conversion list. You can also drag and drop the source files directly.
Tips. You can click the video thumbnail to play the video file immediately.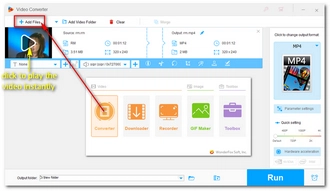 Press the format image to expand the output format list. Then head to the Video format section and pick MP4 as the export format.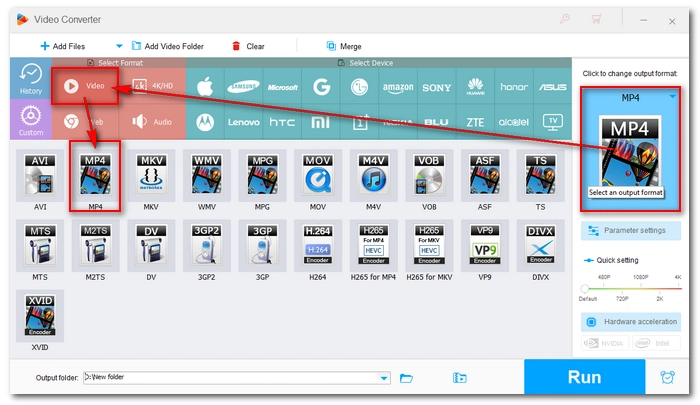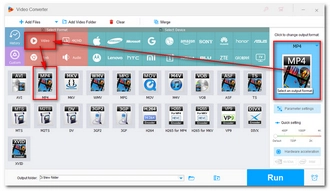 You can open Parameter settings to further change the output settings, such as video and audio encoders, resolution, bit rate, frame rate, aspect ratio, volume, etc. If you are not familiar with these parameters, you can skip this step and let the program smart-fit the optimal settings based on the format you choose.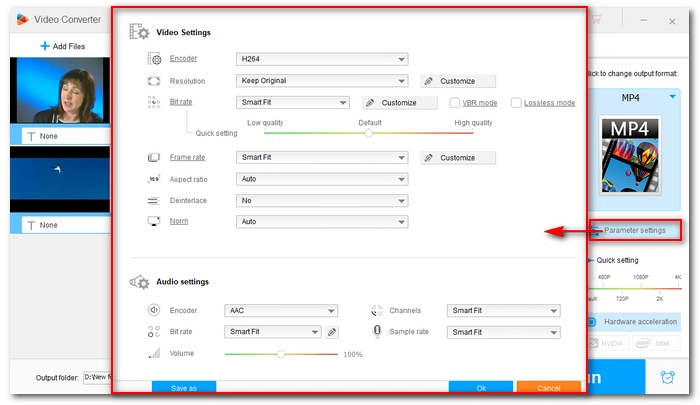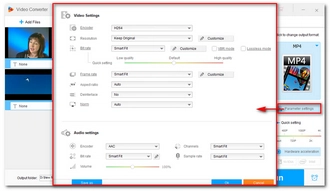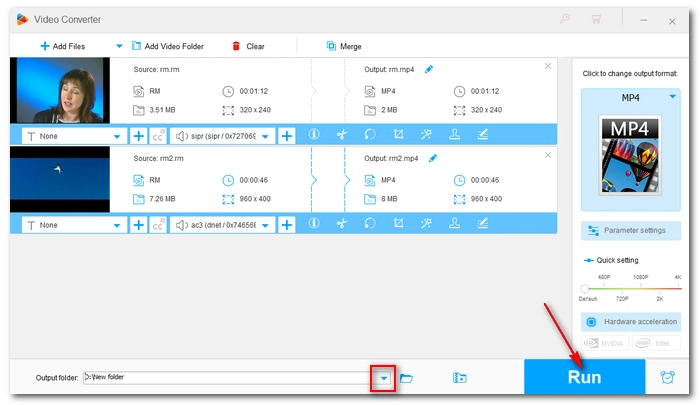 RealMedia is a proprietary video file format to be played on licensed programs such as RealPlayer. If you want to open RM files on other players or devices, you need to convert RM to MP4, the most-supported video format. Fortunately, with the RM to MP4 converter above, you can quickly convert your RM files to MP4 with no issue. Follow these steps and you are able to convert more files easily.
I hope this article has been helpful to you. Thank you for reading. Have a great day!
1. What is RM file used for?
RM files are Real Media files commonly used for streaming video and audio over the internet, such as internet radio and videos.
2. How do I play RM files?
RM is a multimedia format developed by RealNetworks and can be played on the RealNetworks RealPlayer out of the box. Third-party programs such as VLC media player and GOM Player can play RM files with the correct codecs installed.
3. How do I convert RM to MP3?
RM files can contain audio data and you can convert RM audio to MP3 with the conversion tool introduced in this article. The steps are similar. You just need to change the output format to MP3. For more information, please check How to Convert RM to MP3.