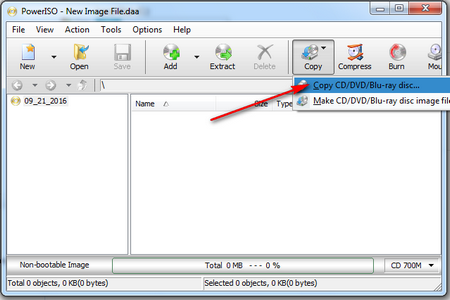 PowerISO Acts as CD Duplication Machine
PowerISO can act as a CD duplicator to duplicate compact disc to another one. All information in the CD, including boot information will be duplicated.
Step 1: In order to duplicate CD, you need to download and launch PowerISO firstly. (PowerISO official site: https://www.poweriso.com)
Step 2: Click "Copy" button on tool menu, then choose "Copy CD/DVD/Blu-ray disc" from the popup menu. A new window "Copy CD/DVD/Blu-ray disc" will pop up.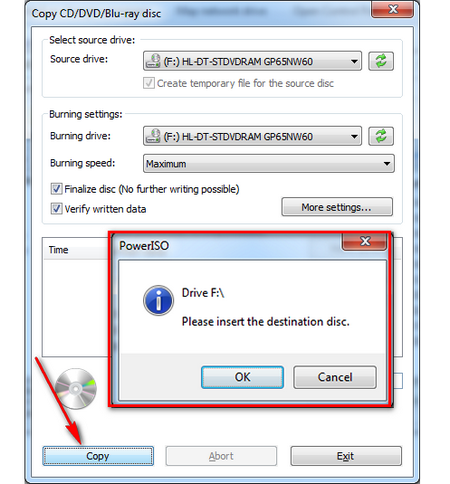 How to Duplicate CD
Step 3: Click "Copy" button to start copying. After PowerISO finished reading source disc, it will eject the source disc, and prompt you to insert the destination disc for writing in. And then you need to insert a new blank CD, and click "OK" to continue.
Step 4: PowerISO will now start to duplicate CD. After a while, you should see the message "Burning completed successfully."
Tips: PowerISO is a paid third-party software, you can click "Top 15 Free DVD Copy Software Review 2020" to get some free DVD & CD copy software.
Now, you have got two different ways to make the CD duplication, after that, you can place the original CD in a safe place where it won't be scratched or damaged, and use your CD duplications for regular listening. If this article does help you, you are free to share it with more people!