1. Freemake Video Converter
It is a remarkable DVD disc cloner that allows you to clone DVD free. Besides cloning DVDs, this one can also convert/download video & audio files.
OS Platform: Windows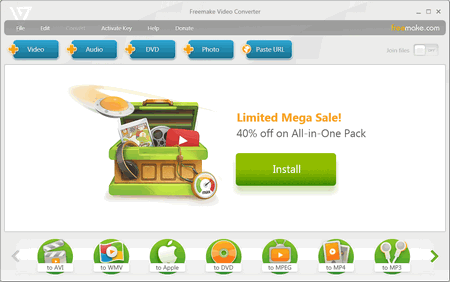 Clone DVD Windows 10
Pros:
1: Copy DVD to disc and digital files;
2: Burn up to 40 hours of videos to DVD or Blu-ray with a DVD menu with a pretty fast speed;
3: Burn your beautiful photo and slideshow to disc;
4: Convert homemade DVDs with or without subtitles;
5: Free convert video between 500+ formats and gadgets;
6: Download online videos and audio files;
7: Basic editing functions like cut, rotate, join video clips.
Cons:
There's watermark on the output files. And it has an additional requirement on .NET Framework 4.0. Moreover, you need to pay for some functions.
Official site: http://www.freemake.com/free_video_converter/
2. ImgBurn
A splendid DVD cloner freeware that allows you to copy DVD to DVD disc fast.
OS Platform: Windows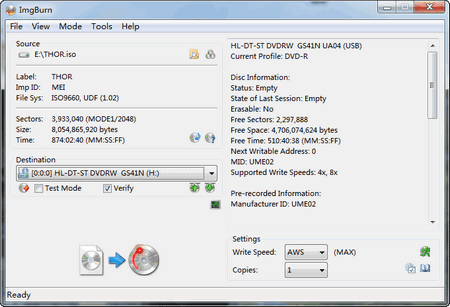 Clone DVD Download
Pros:
1: Clone DVD fast and free, build DVD/ HD DVD/ Blu-ray Video discs with ease;
2: Supports lots of image file formats, like BIN, DI, DVD, GI, IMG, ISO, and more;
4: Capable of burning audio CDs;
5: It's lightweight and will take little CPU as the installation package is under 1.8MB.
Cons:
1: It's a pity that the last software update was in 2013 and no update since.
2: There is embedded-adware included in the installer; you need to uninstall it manually after the installation.
Official site: http://www.imgburn.com/
3. Burn4Free
As an easy and free DVD burning software, Burn4Free can copy and burn your data with simple steps.
OS Platform: Windows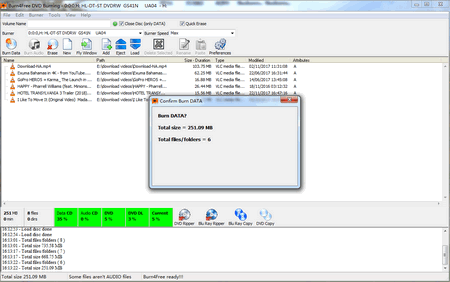 Clone DVD Free Download
Pros:
1: Copy DVD to another blank DVD with simple steps;
2: Burn videos to DVD disc as well as burn audio files to CD;
3: You are able to save the imported resources as an ISO file;
4: Showing you the total size of input files and the current disc space you're using;
5: It's free and supports multi-languages.
Cons:
1: The cluttered interface makes it's hard for new users to burn video and audio files.
2: So many unwanted extras on the installer; you must keep your eyes wide open during the installation.
3: You may install more software accidentally, such as DVD Ripper, DVD copy. In other words, the buttons in the central toolbar will lead you to download additional software from the same company. That's irritating for some users.
Official site: https://www.burn4free.com/
Hot Search: DVD to Digital Formats l Copy Protected DVD
4. AnyBurn
AnyBurn is fabulous and welcomed by many users. As one easy-handle DVD cloning program, there're no complicated DVD copying steps.
OS Platform: Windows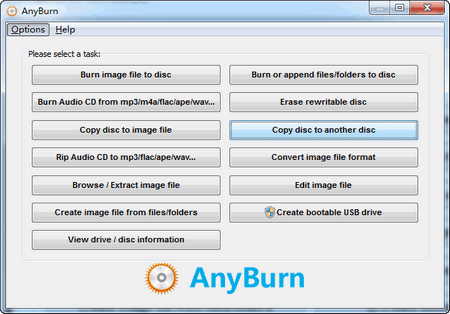 DVD Cloner Free Program
Pros:
1: Copy DVD to DVD free and simply. On the main interface, just press the "Copy disc to another disc" button then follow the instruction to finish the job;
2: Able to burn image file, folders to disc and burn Audio CD from MP3, WAV, FLAC and more;
3: You can choose the burning speed and the number of copies;
4: It's free, multi-lingual and will be regularly updated.
Cons:
1: Sometimes won't copy homemade multi-session disks;
2: Although allegedly supported, Blu-ray burning will not be recognized sometimes.
Official site: http://www.anyburn.com/
5. ISO Workshop
This is the dedicated free DVD clone software that can copy DVD/Blu-ray Discs and CDs as well as create ISO images at one go.
OS Platform: Windows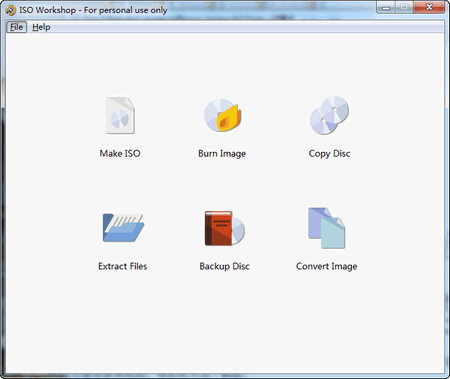 Clone DVD Freeware
Pros:
1: Copy DVD to DVD and back up disc to ISO and BIN files;
2: Can wipe out the data of rewritable DVD/Blu-ray Disc and CD;
3: Supports nearly all DVD/Blu-ray/ CD recorder types;
4: Quick and easy-handle for both newbies and experienced users.
Cons:
Very basic in the copy function and concentrates more on ISO and BIN files just as the product name shows.
Official site: http://www.glorylogic.com/iso-workshop.html
Hot Search: DVD to ISO Image l DVD to DVD Folder
With the detailed DVD cloner review, I believe you can fast and free copy your DVDs to other DVD discs without mazy steps. So now you can copy your DVD content for the better preserving and convenient sharing. Go and enjoy the job.