Step 1. Open Kodi Media Player, click on the gearwheel-shaped icon in the upper left corner of the Kodi Home screen.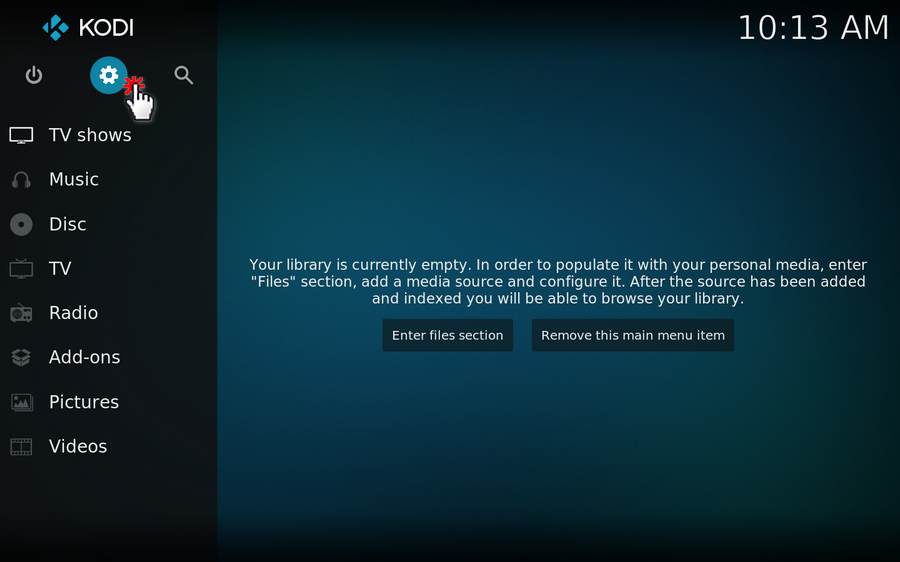 Step 2. Press "File manager" category on the System UI.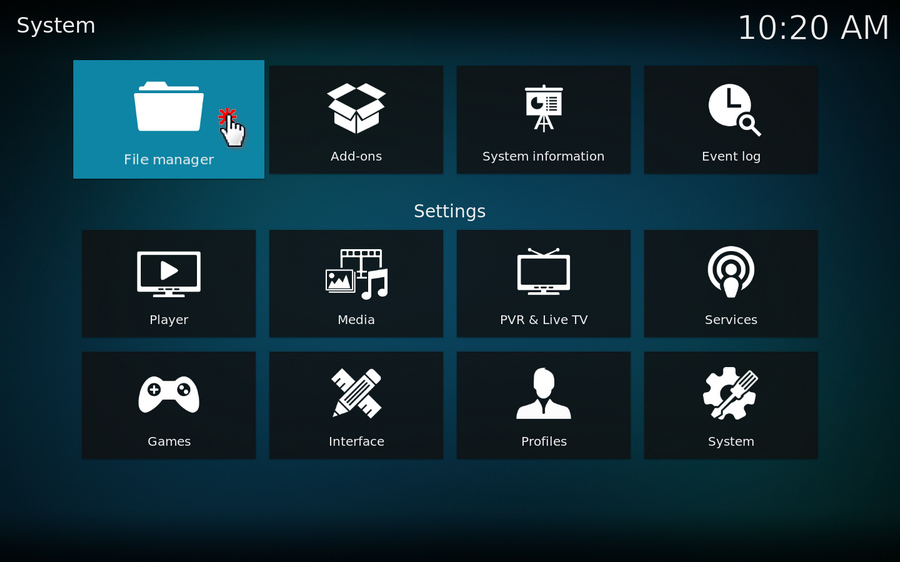 Step 3. Select "Add source" and double click on <None> .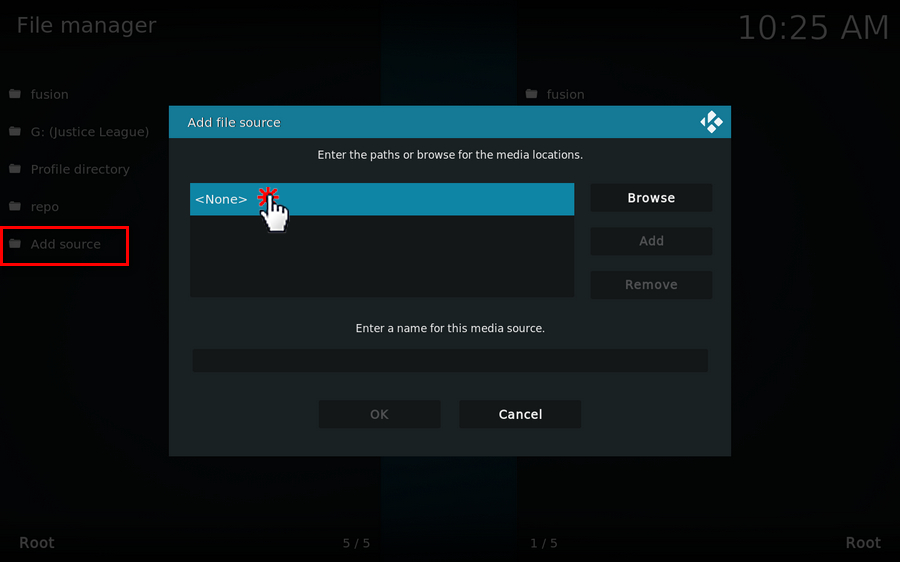 Step 4. Type in "http://areswizard.co.uk/" via the on-screen keyboard, or just copy and paste it into the location box. Then click OK.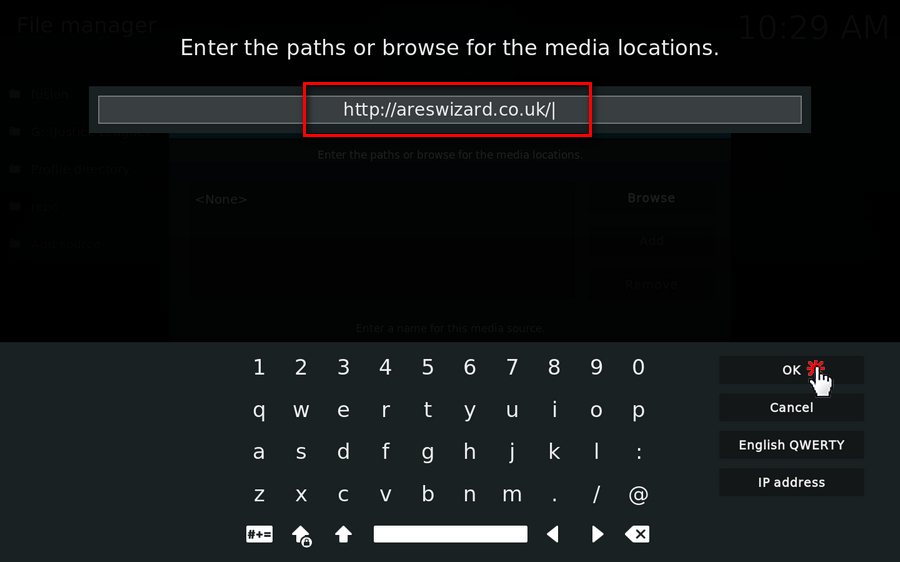 Step 5. Type in a name as you wish for this source and press OK. Here I input the "Ares", and you'll find there is a new "Ares" folder listed right there.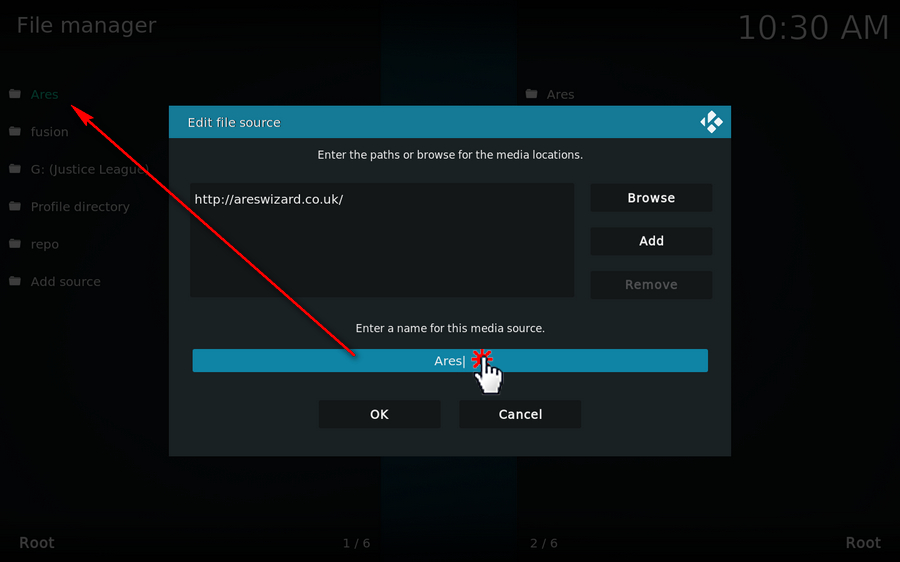 Step 6. Go back to Settings interface and select "System" category.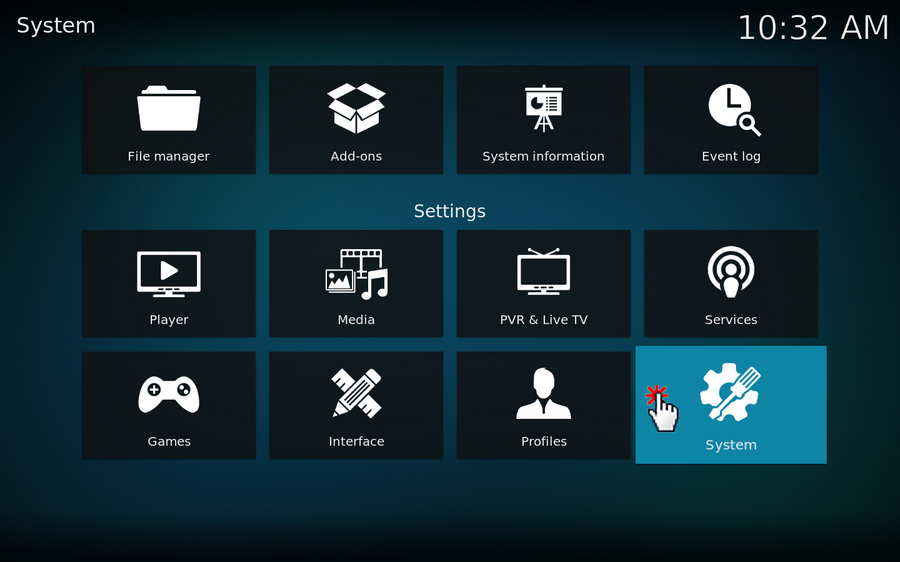 Step 7. Hover your mouse over "Add-ons" on the left side, and enable "Unknown sources" option. You will be prompted a warning message, click OK to authorize this add-on to read the data on your device.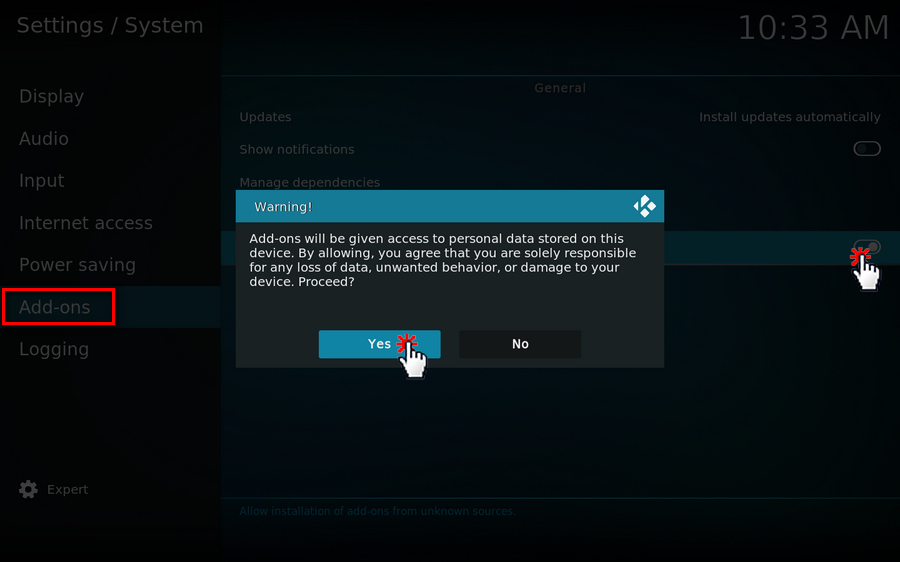 Step 8. Go back to Kodi Home screen and navigate to Add-ons on the left side.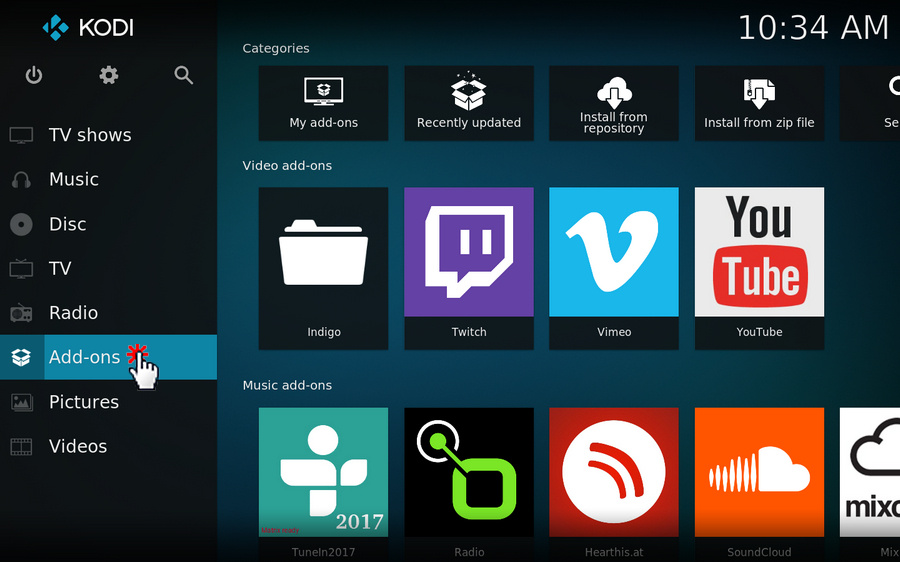 Step 9. Click on the opened box icon at the top-left corner to open "Add-on browser".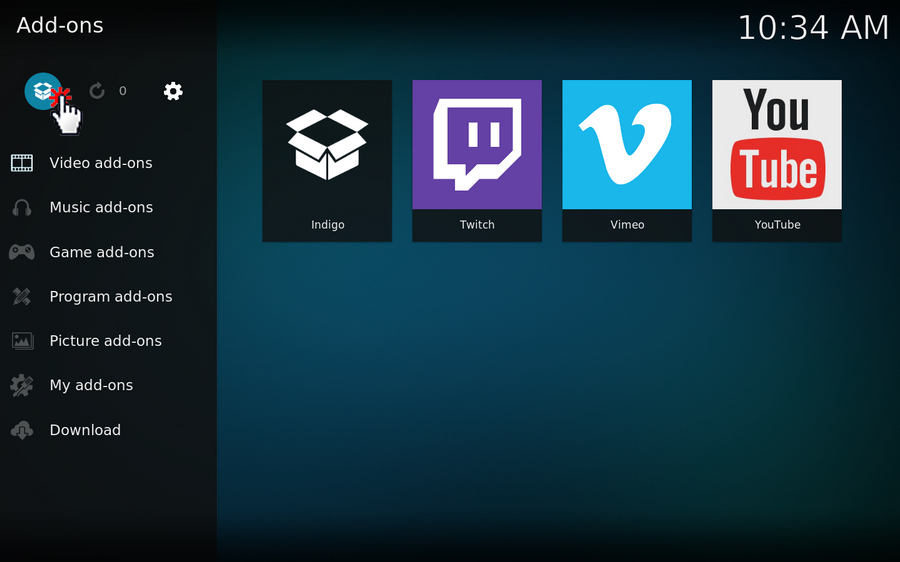 Step 10. Select "Install from zip file" option.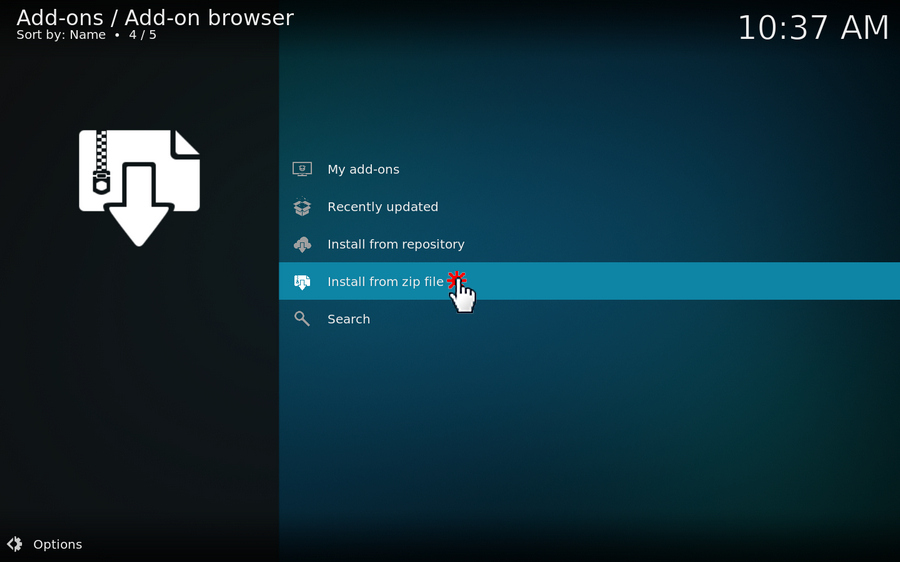 Step 11. Open "Ares" media source, then you'll find "script.areswizard-0.0.69.zip" right there. Select it for Kodi Ares Wizard download and installation.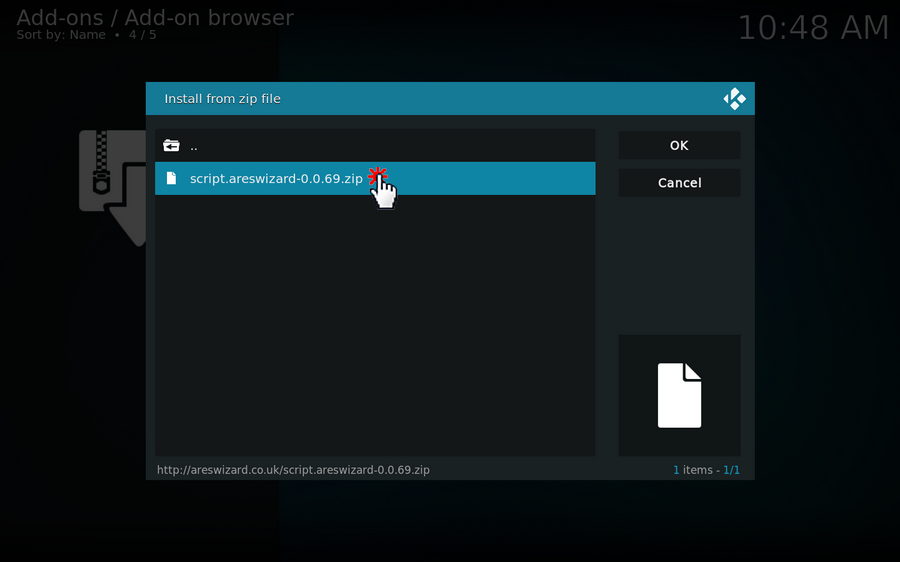 Tips. Some guys reply that Kodi will crash in the process. Alternatively, you can visit "http://areswizard.co.uk/" in your browser and click on the file for Ares Wizard zip download. Then go back to Kodi, add this add-on from ZIP file.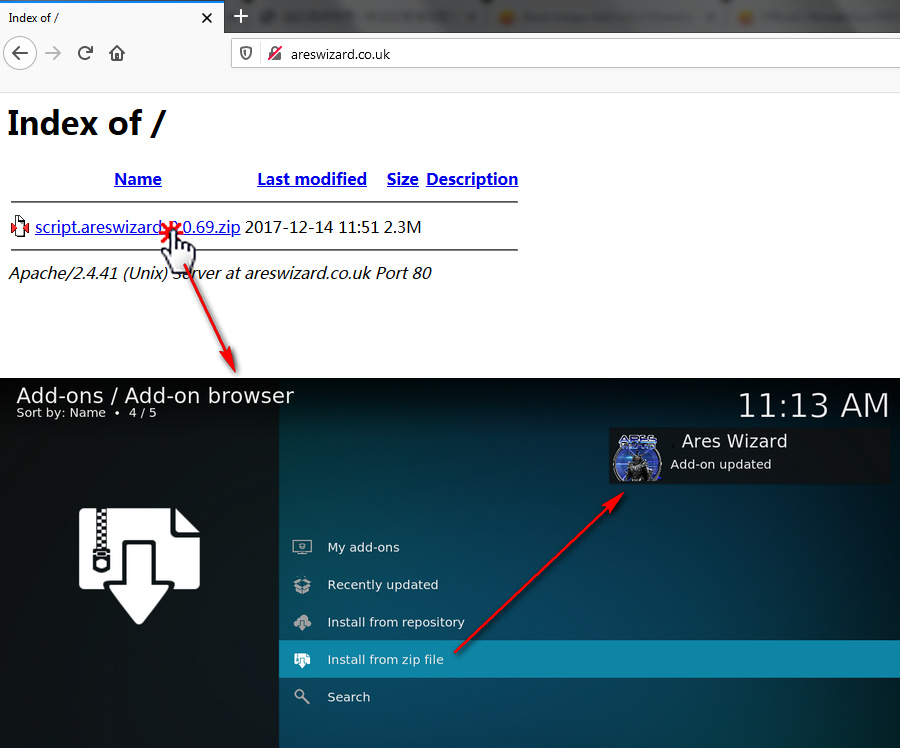 Step 12. You'll receive the notification at the top-right corner once the installation is complete. Please be patient. Then go back to Kodi Home screen and click on Add-ons. You'll find Ares Wizard under Program add-ons category.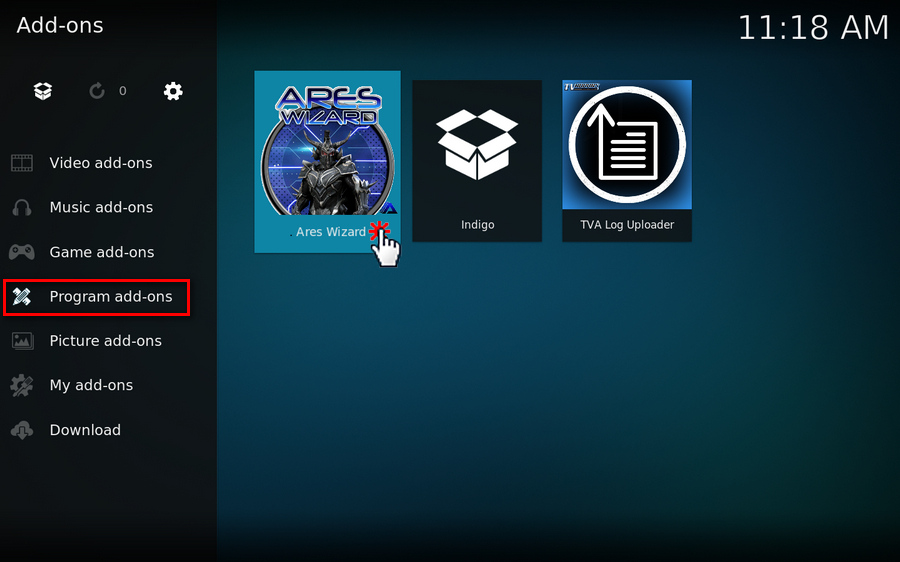 Step 13. Open Ares Wizard, you'll see the familiar interface again. But Browse Builds & Browse Addons buttons are grey-out and unclickable. Ares Wizard now features the following maintenance tools.
- Maintenance: here you can Delete Thumbnails, Delete Packages and Delete Cache/Temp.
- Backup: here you can make a Kodi backup and restore your backup file.
- Tweaks: here you can customize your Video Cache Size, CURL Timeout, and Read Buffer Factor based on your need.
- More: here provides other practical functions, such as System Information, Upload Kodi Log, Internet Speed Test, Erase All Data/Fresh Start, and more...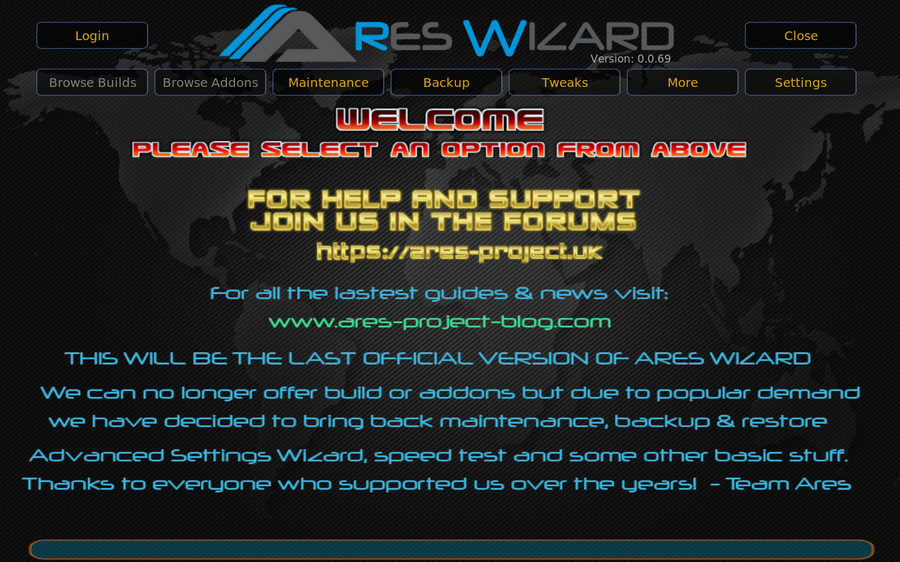 That's it! Now you've figured out the role of Ares Wizard on your Kodi device. Without the original formula, it's still a requisite for Kodi performance optimization, especially for those Kodi heavy users. If there is any query in the process, don't hesitate to let me know.