Step 1. Launch Kodi, click on or tap gear icon in the upper left corner of the Home screen.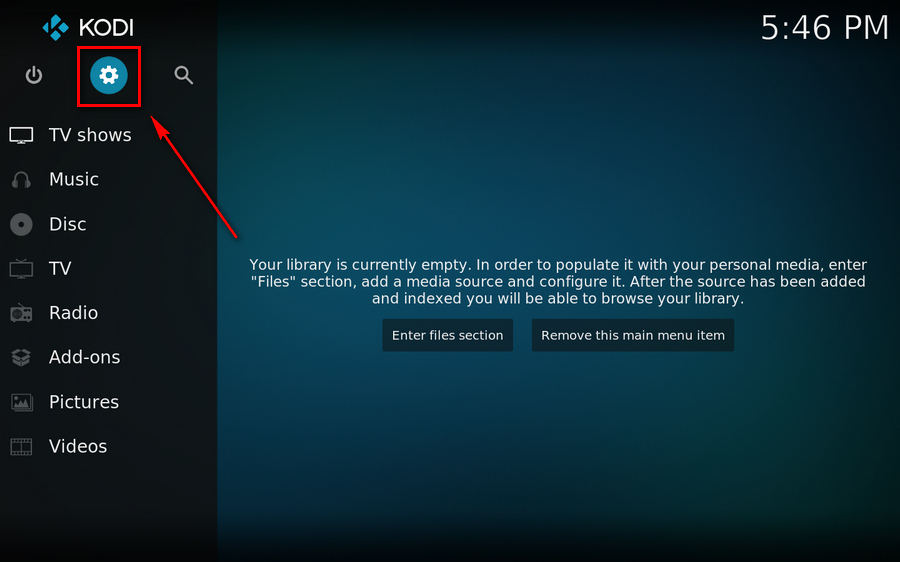 Step 2. On the System window, go to "File manager" category.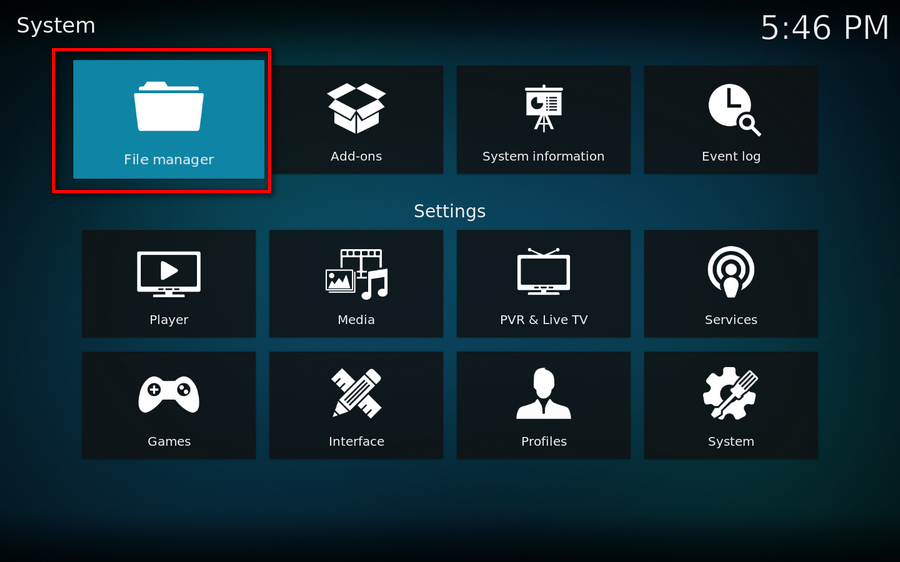 Step 3. Select "Add source" and double click on .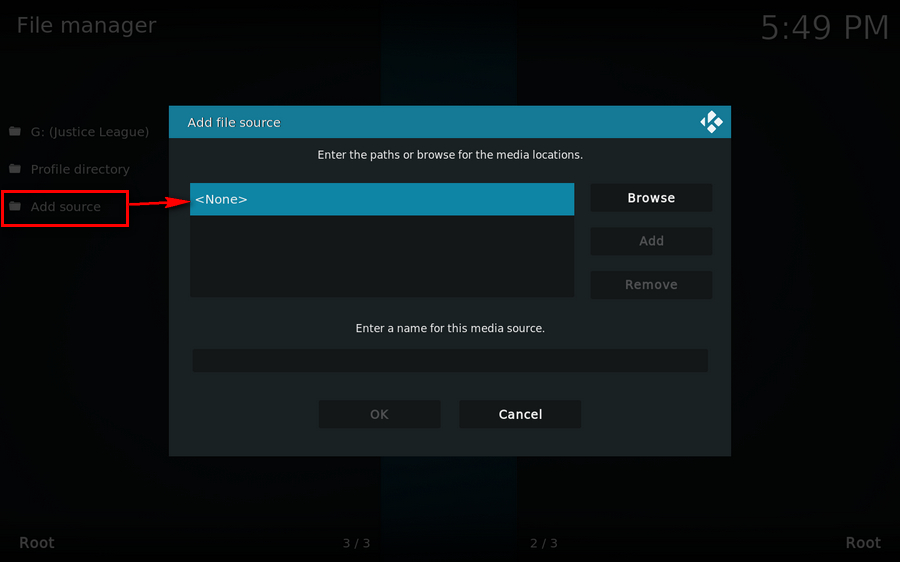 Step 4. Input "http://fusion.tvaddons.co" using the pop-up keyboard, or just copy and paste it into the location box. Then click OK.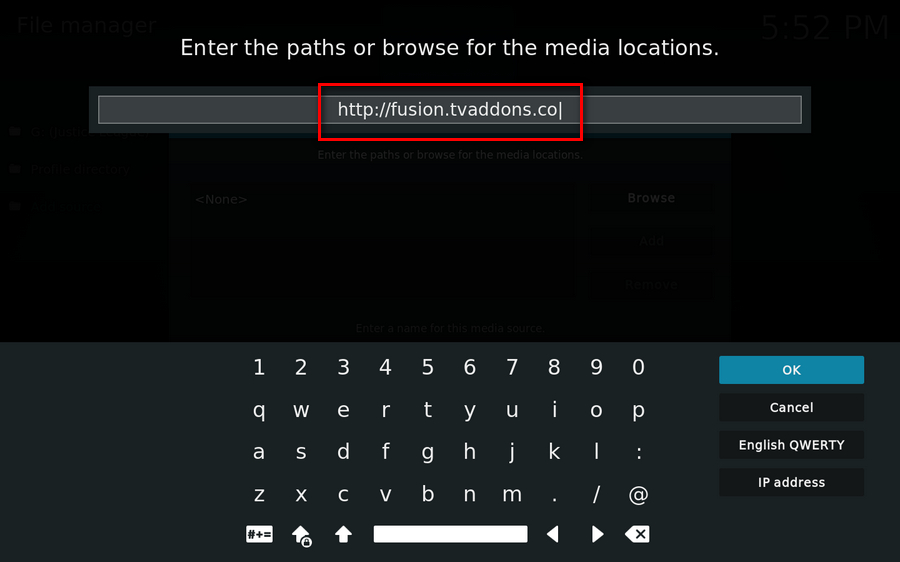 Step 5. Likewise, input a name for this media source and press OK. You'll find there is a new folder listed afterwards.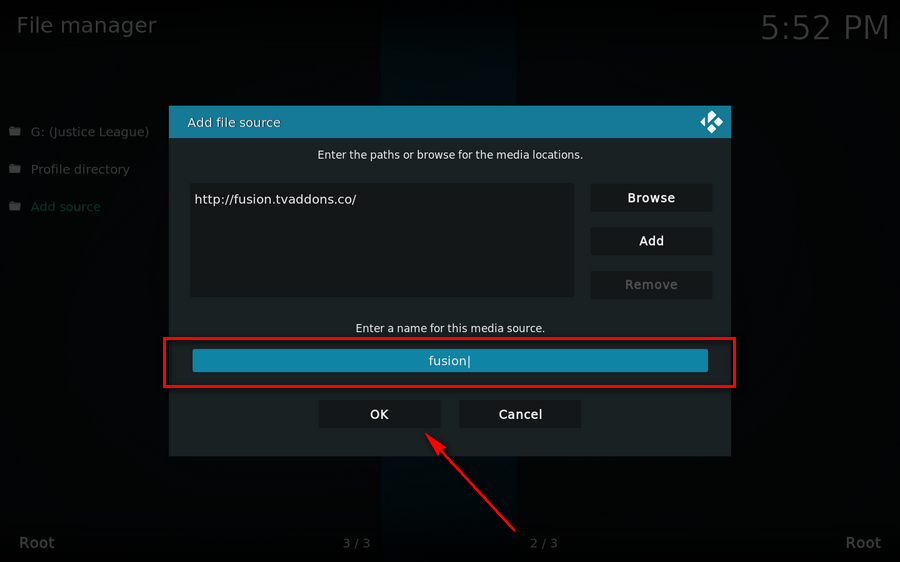 Step 6. Go back to Settings interface and select "System" category.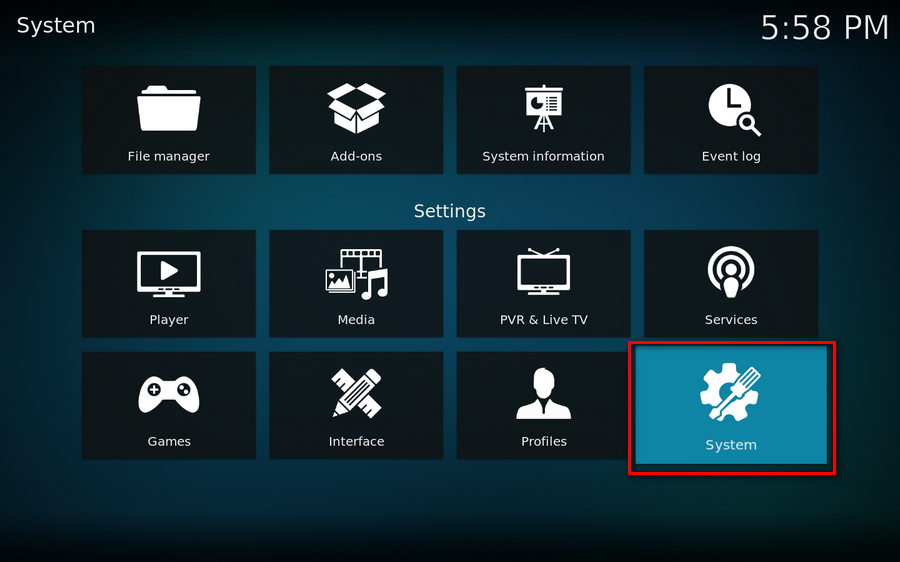 Step 7. Hover your mouse over "Add-ons" on the left sidebar, and switch on "Unknown sources" option.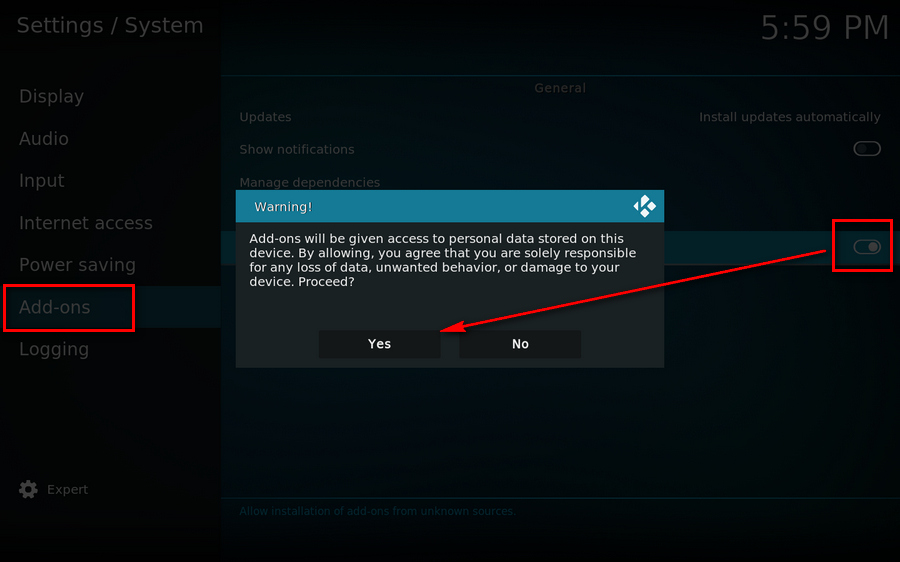 Step 8. Return Home screen and press Add-ons on the left sidebar.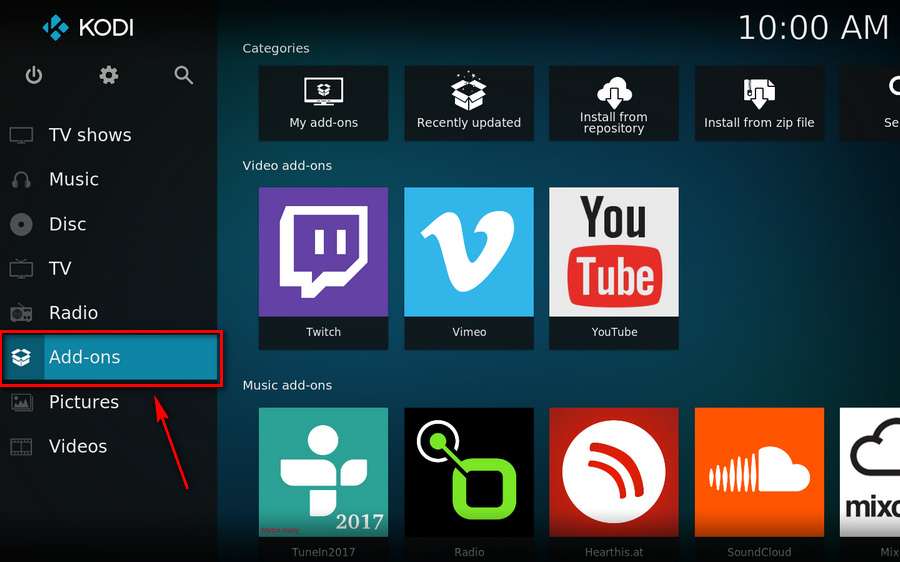 Step 9. Click on the opened box icon and get into the "Add-on browser"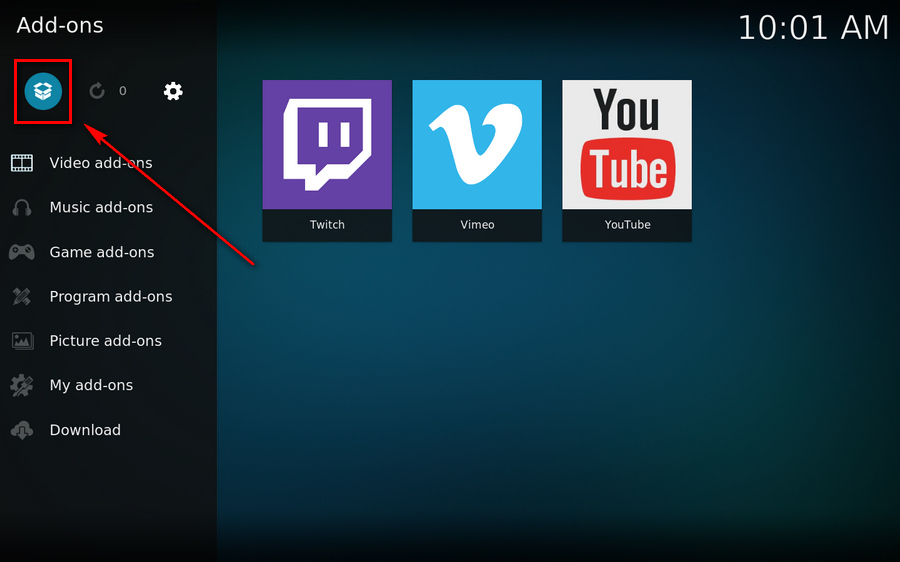 Step 10. Select "Install from zip file" option.
Step 11. Double click on "fusion" media source, then go to "begin-here" folder.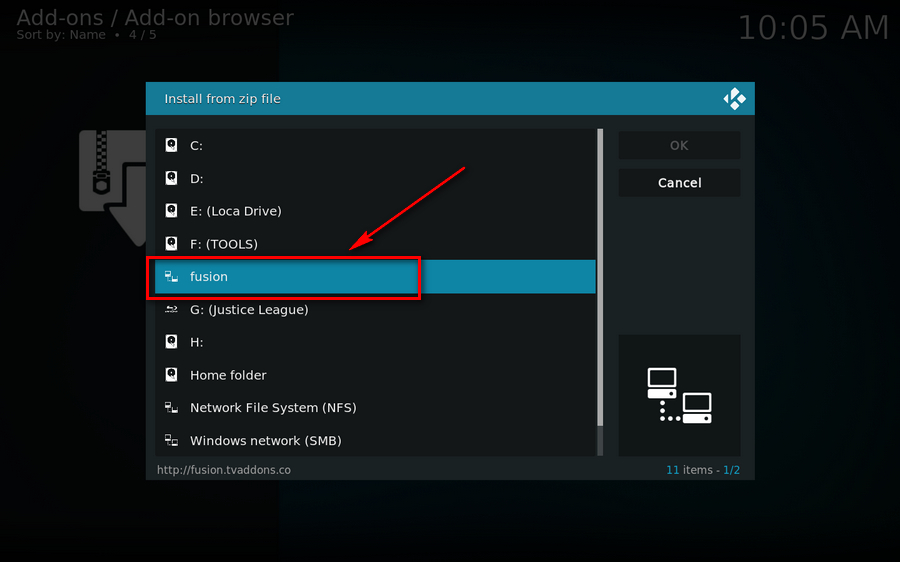 Step 12. Then you'll see the "plugin.program.indigo-x.x.xx.zip" file right there, select it and press OK. Kodi will download and install Indigo add-on automatically. Alternatively, you can download Indigo ZIP file beforehand via http://fusion.tvaddons.co/begin-here/, so that you can directly install the add-on from this ZIP file.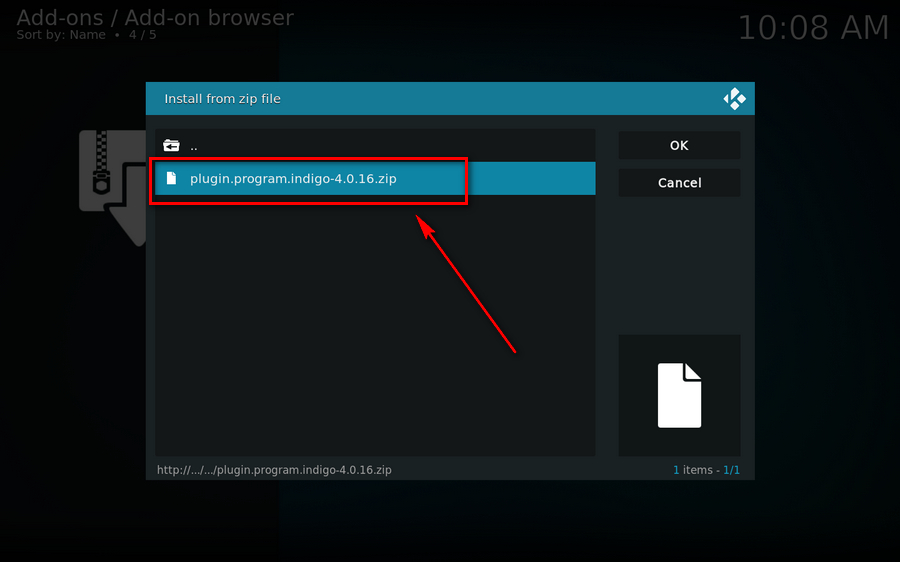 Step 13. You'll be prompted that Indigo has been installed after that. Go back to Home screen, hover your mouse over Add-ons, you'll find Indigo on the right side under "Video add-ons" category.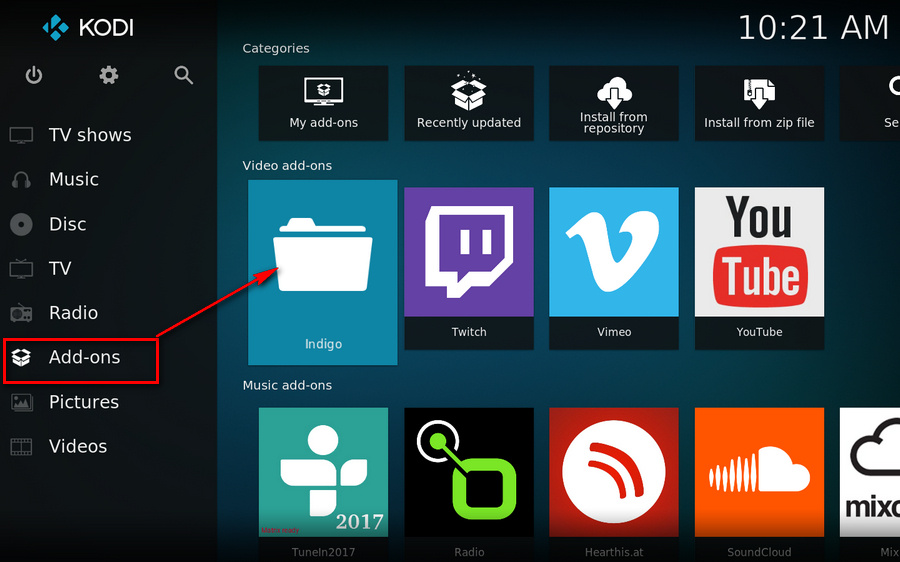 Step 14. Run Indigo, it will download icons and initialize settings for the first time. Then it will list all features: Config Wizard, Addon Installer, Maintenance Tools, Rejuvenate Kodi, Factory Restore, Log Uploader, Network Speed Test, System Information, Sports Listings, Backup / Restore, Log Viewer, No-Coin Scan, Notifications (Opt Out), Show Notification. That's all about installing Indigo for Kodi. Now enjoy Indigo and keep your Kodi running smoothly.