8 Good Websites to Watch Subbed Anime
Freely watch subbed anime on the following 8 anime websites and enjoy uninterrupted and smooth high-quality streaming experience.  

Vita
| Updated on May 18, 2023
Many foreign anime fans prefer watching anime with original Japanese vocal tracks, and subtitles shown on the bottom of the screen. This type of anime is well known as subbed anime. For purists, whilst comprehending conversations and the whole story, subbed anime is also the best way to feel the original manners of speaking and get better understanding of characters' emotions, personalities, as well as the creator's intention because there is no any alteration except for subtitle addition. Meanwhile, to watch subbed anime online, there are a wide selection of anime websites at your disposal. But if you are still struggling to find a good place, you may try the 8 websites.
Free Anime Downloader
Save anime from over 500+ websites and add soft and hardcoded subtitles to videos with Free HD Video Converter Factory. Get the software >>
The 8 Websites to Watch Subbed Anime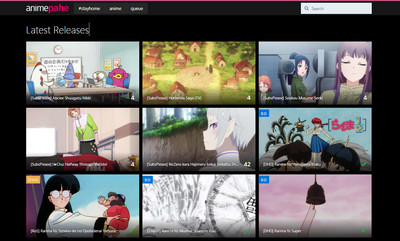 1. Animepahe
Website: https://animepahe.com/
Featured with a concise interface and high-quality video streams, Animepahe is a highly recommended free anime streaming website on many popular anime communities. It has a huge catalog of sought-after titles and latest releases, primarily in English subbed, and allows users to stream and download anime in 320p, 720p, and 1080p. Due to the relatively small file size of resources, Animepahe is also a good spot to download small encoded anime.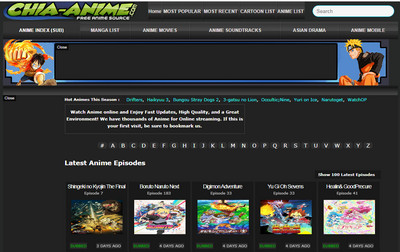 2. Chia-anime
Website: https://chia-anime.su/watch/
Chia-anime offers access to stream thousands of subbed anime, which covers dozes of genres, most popular names and the latest episodes. By default, Chia-anime streams content at decent HD quality, without long waiting times. You can also direct download anime free in MP4 from this website. In addition to anime episodes, Chia-anime is also a good destination for free manga and anime soundtracks. Besides, it is perfectly workable on mobile browsers and PC mainstream browsers, which makes users more convenient to enjoy anime on the go.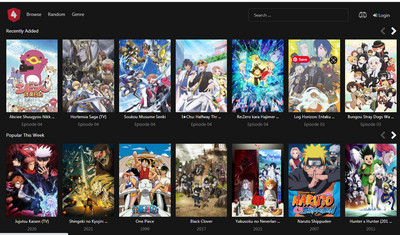 3. 4Anime
Website: https://4anime.gg/
4Anime is marked by uninterrupted and high-quality English subbed anime streaming service. As a free anime website, an impressive side of 4Anime is its clean interface. You won't run into pop-ups or redirects when browsing or streaming episodes on it, which is reassuring. Thus, we have listed in our top safe anime websites. On top of that, 4Anime streams every content in 1080p Full HD quality to bring more detailed image and ultimate visual experience. So a good Internet speed will be beneficial to faster loading on 4Anime.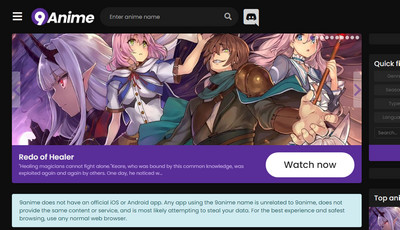 4. 9Anime
Website: https://9anime.to/home
9Anime is one of the most popular free anime websites and also is regraded as the best alternatives to Kissanime, once the over-the-top free anime streaming service. Through its massive anime library, you can watch not only a huge number of subbed content, but also well-known English dubbed anime. It practically covers all genres and titles you may want to watch. 9Anime supports varied streaming qualities, ranging from 360p to 1080P and it performs rapid HD streaming.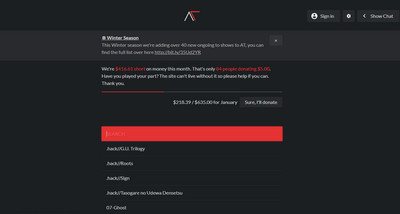 5. Anime Twist
(Down)
This is another nice spot to watch subbed anime in high quality. Actually, Anime Twist is dedicated in English subbed anime streams. There is no additional navigation tools or classification, yet by taking advantage of its quick search function, you will always find out desired anime on this platform. Anime Twist comes with a self-explanatory and compact interface. It is fairly simple to use.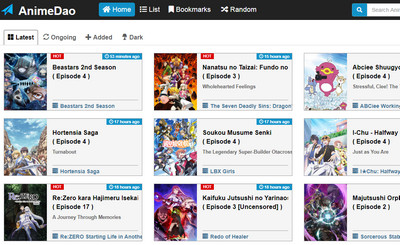 6. Animedao
(Down)
Animedao is a wonderland for both subbed and dubbed anime fans. Along with fast updates, Animedao has an extremely long list of anime covering various genres and years. For my part, the best side of AnimeDao is the robust and rapid page load and content streaming performance. Video buffering and annoying ads rarely occur on this website. At the same time, it offers multiple streaming servers for backup streaming and the default server works well in most cases. Streams on Animedao are in HD quality.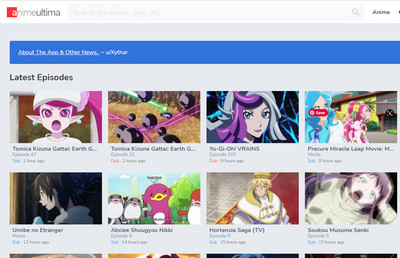 7. Animeultima
(Down)
Animeultima is a well-organized free anime streaming website and it is voted as one of the top-rated websites to watch anime by various anime communities. Animeultima indeed deserves it. If you're looking for a zero-cost, safe, high-quality anime website, Animeultima will be your stop destination. It provides access to dubbed and subbed anime and features a massive library.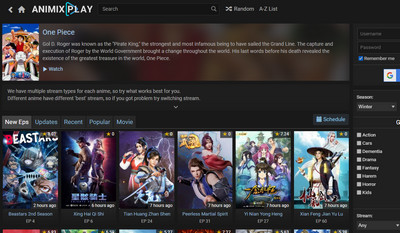 8. Animixplay
(Down)
Animixplay has numerous genres of Japanese anime and some popular Chinese anime in English subbed and dubbed. You can make use of the navigation tools on the right side on Animixplay to display subbed anime only or use filters of Season, Years, Genres, and Stream servers to search for needed anime. Due to the good compatibility on multiple browsers, Animixplay is also a good option to watch anime on PS4.
Subbed anime is a popular method for foreign anime fans to watch Japanese anime and there is never lack of subbed anime websites on the Internet. The 8 options above emphasize high-quality, fast streaming, and less-disturbing experience. Hopefully, you will find some of them useful. We will keep updates to add more options into the list, thus if you have ever used other good subbed websites, you're welcome to share with us.
All-on-one Anime Downloader and Subtitle Editor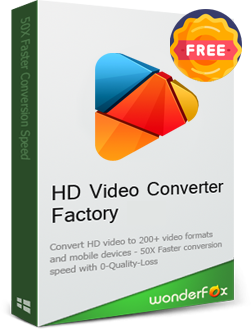 WonderFox Free HD Video Converter, a handy solution to free download anime online and add soft/hardcoded subtitles to videos at simple clicks.
Download anime from YouTube, Dailymotion, Vimeo, and other 500+ websites;
Save videos from YouTube channels and playlists in batches;
Add soft and hardcoded subtitles to videos as you wish;
Export videos to MP4, MOV, MKV, AVI, MPG, and more for different devices;
Easy video editing tools to polish your videos.

Free Download

Free Download

Learn More
Compatible with

Windows, 100% Clean!