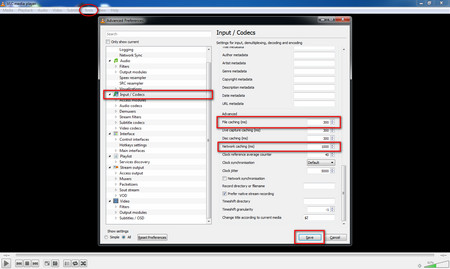 fix vlc stuttering
Step 1: Launch VLC media player, click "Tools" > "Preferences" on the menu bar. Or you can press "Ctrl + P" directly.
Step 2: Click "All" on the lower left side of the program to change to the full preferences view.
Step 3: Click "Input/Codecs" on the left side, then scroll down on the right to navigate to the "Advanced" section.
If the VLC skipping and lagging playback is caused by the high definition video on your local hard drive, then increase the value after "File caching(ms)". The caching value here is set in milliseconds, modify the default 300 to 600/1000, which is 0.6 seconds or 1 second.
If the VLC buffering is due to the playback of network resources, then increase the value after "Network caching".
Step 4: Finally, click the "Save" button, then close and re-launch VLC media player.