The Best 3 VHS to DVD Converters for You
Now I would like to introduce 3 VHS tape to DVD converters for you to convert VHS tapes to DVD.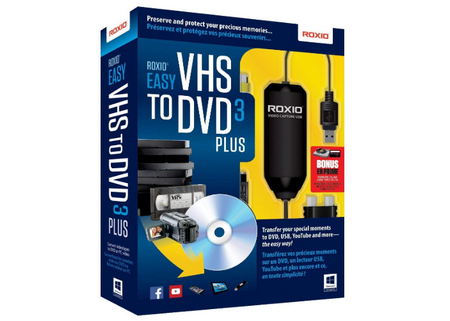 Best VHS to DVD converter
1. Roxio Easy VHS to DVD 3 Plus Video Converter for PC
This software has all the tools you need to clean up and enhance old videos, addi transition effect and rolling credits. Whether you are proficient in computers or not, you can install this software without any problem. This converter can transfer VHS to DVD in real time. You can stop the time point as you want. You will find an easy way to shut programs and start to another VHS copy. And the software can be used to create and burn DVDs.
Platform: Microsoft Windows 11, Windows 10, Windows 8, Windows 7 SP1
Disadvantages: It can't decrease video noise, ameliorate shaky videos, balance color and lighting and so on though it has mentioned those in its features.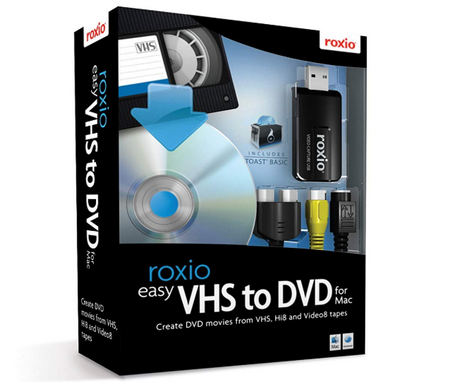 Roxio Easy for VHS to DVD
2. Roxio Easy VHS to DVD Burning and Video Capture for Mac
As its name suggests, this software is designed for Mac. If you use Mac, you can watch and share your old precious memories with Roxio Easy VHS to DVD Burning and Video Capture for Mac. It works great for old digitalized machines. You can burn it, copy it, edit it. There is a resizing option in the software so that you can break down the video into different size files. Recovering old VHS tapes before they broken.
Platform: Mac, Mac OS X 10.4 Tiger, Mac OS X 10.5 Leopard, Mac OS X 10.6 Snow Leopard
Disadvantages: Sometimes this software shows to you it begins recording your videos but after it finishes you can't find the video files on your Mac. In other words, it doesn't save your video files. Also, it shows you 3 options to choose video quality but useless for your videos.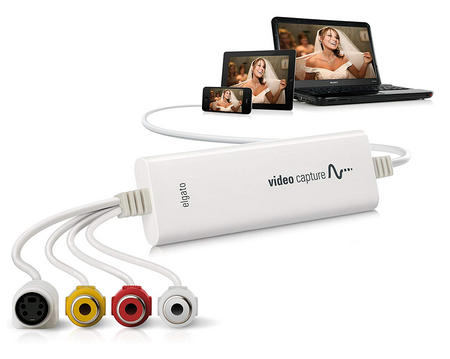 Elgato Video Capture for VHS to DVD
3. Elgato Video Capture - Digitize Video for Mac, PC or iPad (USB 2.0)
Elgato Video Capture can transfer your video from a VCR or other analog video source to your Mac or PC. So, you don't have to worry about the video capture doesn't correspond your devices. This product is easy to understand with detailed directions, which can be used for any age, especially the elder.
Platform: Mac: OS X 10.6.8 or later; PC: windows 7 or later, 2GHz Intel Core 2 Duo (or comparable), sound card
Disadvantages: It may appear skip video frame, the video may have intermittent sound and cannot be recognized by some devices.