Method One. How to Record Browser Sound with Audacity
Audacity is a free, open-source and cross-platform audio editor and recorder that is loved by everyone. It can help you record sounds from various browsers. However, many people are still puzzled about the specific operation steps of Audacity, and they still couldn't manage to use this software easily. So if you have similar doubts, follow the steps below to record sound from browsers.
Hot Search Record YouTube with Audacity | Audacity to MP3 | Audacity Merge Tracks | Split Tracks in Audacity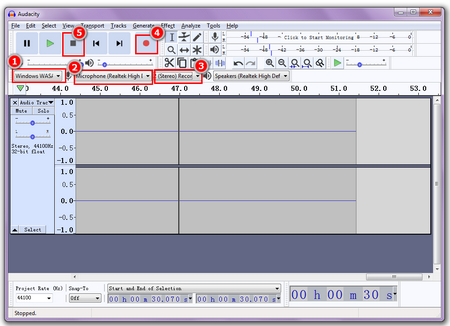 Record audio from browser
Step1. Launch Audacity on Your Computer
Open Audacity on PC. If you have not used Audacity, you can visit Audacity official website and download it.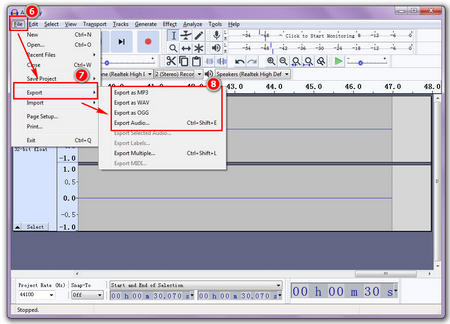 Record browser audio
Step2. Preparatory Work for Recording Browser Audio
First, to select an audio host, click the drop-down menu below the microphone and select Windows WASAPI. Second, to enable Stereo Mix in Recording Devices, right-click the speaker logo in the lower right corner of your computer, and then select "Recording Device", then right-click in the blank area in the new window, and select "Show Disabled Device" and "Show Disconnected Devices "option, and then enable Stereo Mix. Third, to select "Stereo recording", click the next drop-down menu to the left of the speaker icon, and then select 2 (stereo) recording channels.
Step3. Start to Record Sound from Browser
Click the red circle above, at the same time, play the sound on your browser and start recording. When you finish recording, click the gray square icon to stop recording.