MKV is a popular multimedia container to store video and audio files. However, due to its support for a variety of video and audio codecs, the video and audio in MKV can be encoded in different ways, which often causes playback errors on many devices, such as in Windows 7. Since Windows 7 isn't pre-installed with enough decoders to play MKV files, you may encounter issues like MKV files playing without image or sound or MKV not playing at all. But don't worry. This article will offer three easy methods to make your MKV files playable on Windows 7. Learn how to play MKV in Windows 7 below.
Since the failed MKV playback in Windows 7 is mainly because of the unsupported video and audio codecs, you can use an MKV player, change the codec in MKV, or install the MKV codec for Windows 7 to enable the MKV playback. And here are the three solutions to play MKV files on Windows 7 in detail.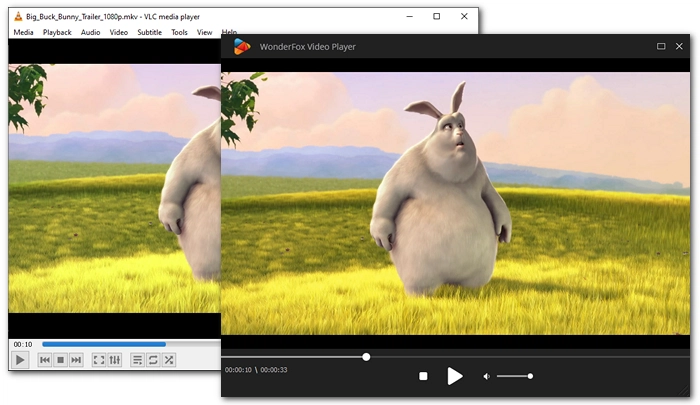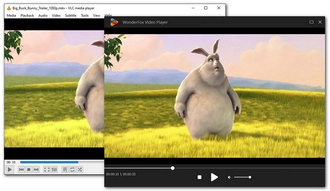 Besides HD Video Converter, the well-known VLC Media Player, PotPlayer, and GOM Player can all work well with most MKV files.
If you want to play MKV not only in Windows 7 but also on other devices, you can convert MKV to a universal format, such as WMV, for easy smooth playback. And with HD Video Converter Factory Pro in method 1, you can complete the conversion in seconds. Here is the simple how-to:
Step 1. Free download Free download HD Video Converter Factory Pro.
Step 2. Open the program and enter the "Converter" module. Click "Add Files" to import your MKV files (bulk support).
Step 3. Click to open the right-side output format list and go to the "Video" category. Next, select WMV, H264, MP4, or any other format supported by Windows 7 or your target device.
Tips. In the "Parameter settings," you can double-check (and change) the video and audio codecs to be compatible with Windows 7.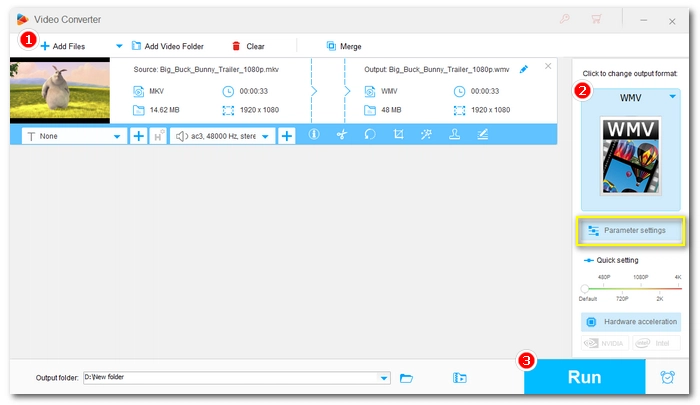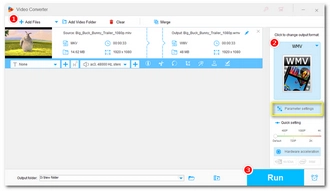 The last resort is to install the missing MKV codec on your Windows 7 to play back the MKV files. Since the MKV file can be encoded with various codecs, instead of installing the exact MKV codec, you can download a full codec pack to fix all the MKV codec problems.
The K-lite codec pack comes with pretty much every codec you need to play an MKV video. You can download the pack at its official website https://codecguide.com/download_kl.htm, and follow the on-screen prompts to install MKV codecs for Windows Media Player on Windows 7. After installation, open WMP and play your MKV files.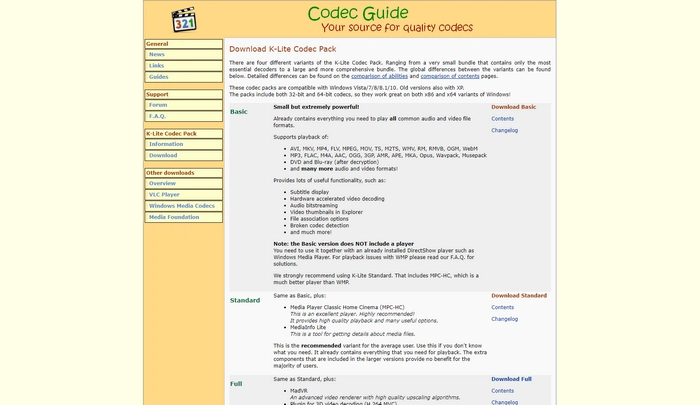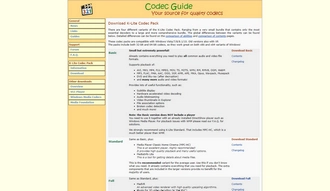 These are the three working solutions to help you play MKV files in Windows 7. I hope you have solved your MKV playback issue by now. Thanks for reading. Have a nice day!