Remuxing means changing the video container only. It is a lossless process that the original audio and video data is kept untouched. The opposite to remuxing is transcoding, which means the conversion of one encoding method to another. The source data is changed during the transcoding, hence a lossy process.
Many people choose remuxing MKV over transcoding because 1, Remuxing preserves the original quality without any loss; 2, Remuxing shortens the conversion time significantly.
If you are planning to remux some of your MKV files, like muxing MKV to MP4 or remux MP4 to MKV, follow carefully the tutorial below.
WonderFox HD Video Converter Factory Pro is a handy video remux software that can remux MKV to MP4 and other formats quickly and without any quality loss. Batch mode is also available for remuxing multiple MKV files at once. Besides MKV remuxing, the software can losslessly join video files of the same type without re-encoding.
The program is easy to use. Now, free download free download the software and see how to remux MKV below.
Step 1. Import MKV Files
Launch HD Video Converter Factory Pro and open the 'Converter.' Click '+ Add Files' to import the MKV videos into the converter. You can also drag and drop the files into the program directly.
Step 2. Choose Output Format
Click on the right-side format image to open the format library and then choose an appropriate output format. Most people prefer to remux MKV to MP4 for better device compatibility. But you can also choose MOV, M4V, or MTS as long as the target container supports the MKV codecs.
Tips: After selecting the output format, the program will smart fit the optimal settings for your video conversion, usually with the same encoder, resolution, bitrate, framerate, etc. (But double-check the audio encoder and make sure it is the same as source.) The remux mode is hence activated. And a lightning icon will appear in the middle of the video conversion bar. If you didn't see the lightning icon, go set the parameters as the original in the Parameter settings manually.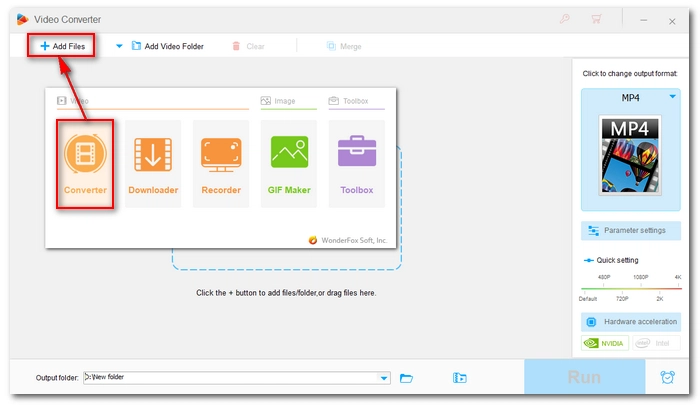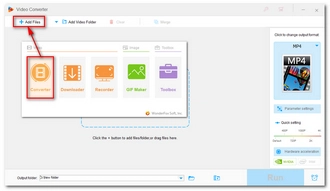 Step 3. Start MKV Remuxing
Click the bottom triangle button to specify an output path. When everything is ready, hit 'Run' to start remuxing MKV.
Wrap-up
That's all for how to remux MKV with the best remux software. With the same program, you can also remux files to MKV easily and quickly. The process is the same. And if you have any questions during your remuxing process, please feel free to contact me on Twitter. I'll be glad to help. Thanks for reading!