Before learning how to rip a CD on Windows Media Player, please make sure your computer is connected to the Internet so that Windows Media Player can get and update information about the ripped tracks.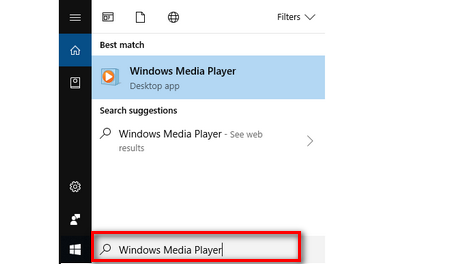 How to Rip a CD on Windows Media Player
Step 1. Insert an audio CD into the DVD drive of your computer.
Step 2. Open Windows Media Player.  
Tips. If an auto-run window pops up, just ignore or close it. If you can't find where Windows Media Player is, you can press the Windows key on your keyboard, type Windows Media Player, and press Enter. Then click on Windows Media Player icon.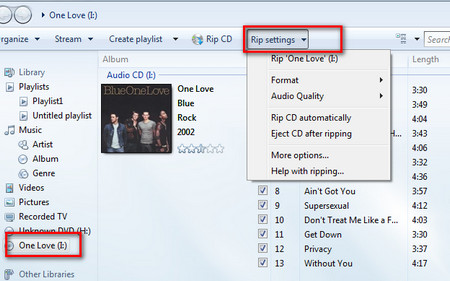 Copy CD Windows 10
Step 3. Click on the CD you want to rip in the left sidebar.
Step 4. Click on Rip Settings button at the top of the windows, go to Format and then you can choose the output format as WMA, MP3 or WAV. You can go to Audio Quality and choose the needed output quality. The higher the audio quality, the larger the ripped music files will be.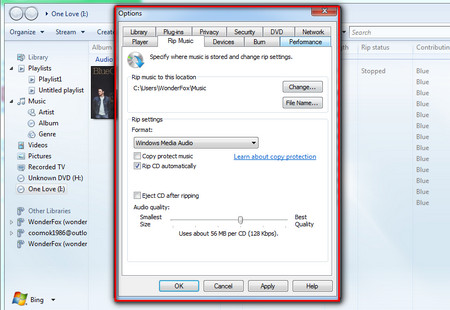 Windows 10 Rip CD – More Options
By opening More options dialog, you're able to adjust more settings. For example, you can change the output path by clicking on Change button, or select the details you want to include via File Name, such as Artist, Album, Track number, Song title and so forth. Moreover, you can choose to rip CD automatically, eject the CD disc after ripping, etc. After you adjust the settings, click on Apply and then OK.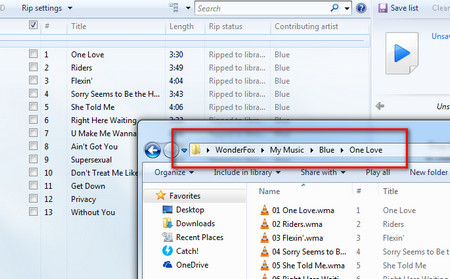 The Ripped Audio Files in My Music Folder
Step 5. After you save all the setting changes, click on Rip CD next to Rip settings to start the ripping process to solve how to copy a CD on Windows 10.
Tips. Windows Media Player will rip all the songs in the audio CD by default. However, you can uncheck the box next to the song that you don't want to rip. 
Step 6. Once the rip CD Windows 10 process is finished, the Rip CD button will turn gray. The output music files will be saved in My Music folder. Yet if you have changed the output path, just check the ripped audio files in the output folder you selected before.
It's the whole process of how to copy a CD on windows 10. Now you can rip CD with Windows Media Player and convert CD to WAV, MP3 or WMV to make exact copy from your precious music CD collection as well as enjoy your favorite music anytime.