Plan A - Directly Download Dumpert Video via "Save Video As"
For those videos have been hosted on Dumpert's own server, you'll see a green play button in the built-in player. In this case, you can directly download the video even though there is no download button. Just simply right-click on the video, then select "Save Video As" option in the context menu. Also, you're able to select "Copy Video Address/Location" and download it with your downloader manager program.
However, you know there is a Dumpert channel on YouTube. If the video is embedded with YouTube HTML5 player, you have to turn to other methods below.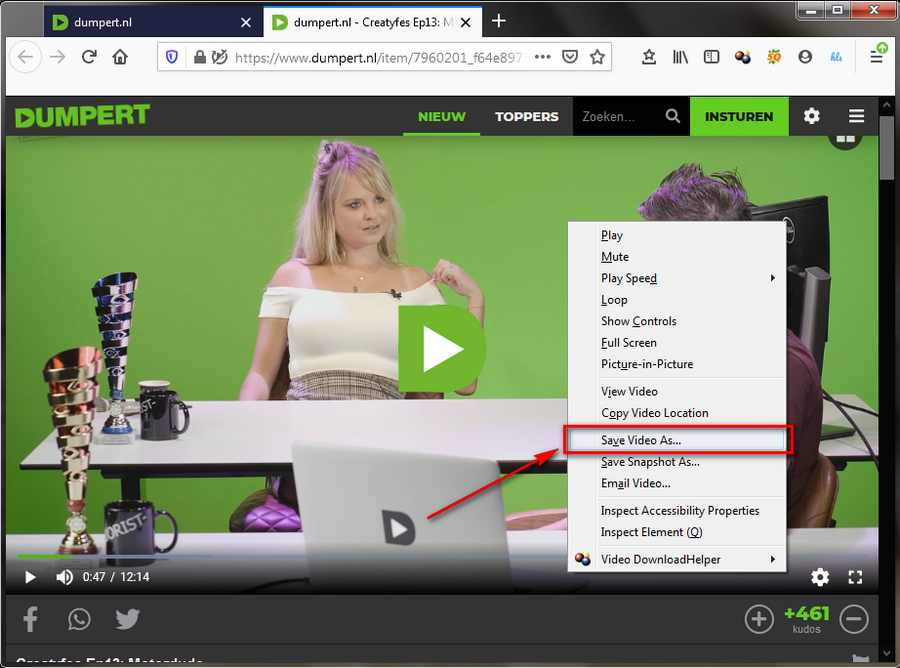 Plan B - Save Videos with a Free Dumpert Downloader
Free HD Video Converter Factory is a totally user-friendly program coming with a video downloading feature that supports downloading video/music from more than 300 popular websites, includes YouTube, Vimeo, Dumpert, etc. In a word, it can fulfil your various needs. Let's see how it works. Before start, please free downloadfree download the software and install it on PC.
Step 1. Visit Dumpert.nl or the official channel on YouTube https://www.youtube.com/c/dumpert/. Copy the specific video URL link from your browser address.
Step 2. Run Free HD Video Converter Factory and go to "Downloader" option. Click on "New Download" button to create your first download. On the pop-up window, press "Paste and Analyze" button for parsing.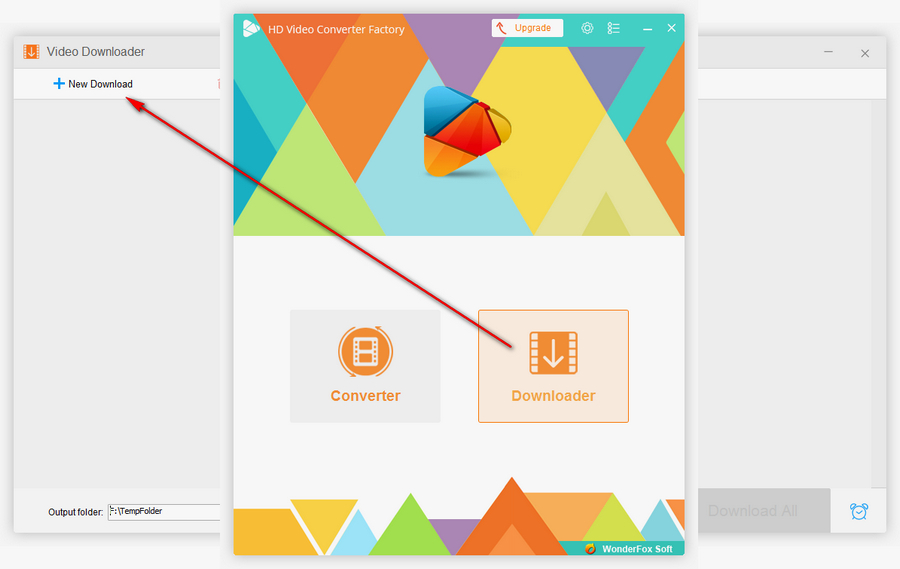 Step 3. After that, you'll see all available formats and resolutions below. Select your desired option and click OK to add it to download list. With the same steps, you can add multiple download tasks for downloading in bulk. YouTube playlist and channel download is also allowed. Finally, set an output folder to save the downloaded Dumpert videos, then hit Download All button to start the downloading process.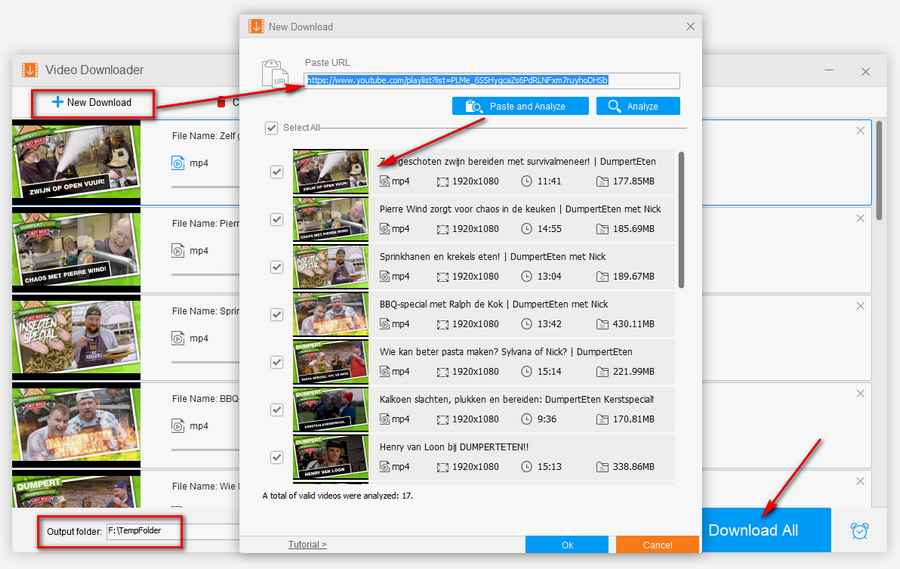 Plan C - Dumpert Video Download with Video DownloadHelper Extension
Video DownloadHelper is a neat browser extension that support downloading Dumpert videos on both its own server and YouTube channel. If it's your first time to use this extension, just follow the simple steps to get familiar with it.
Step 1. Install Video DownloadHelper to your browser via http://www.downloadhelper.net/install. And a grey three-balls icon will appear on browser toolbar.
Step 2. Play the Dumpert video you want to download, and the three-balls icon will become colorful. Click on the icon and select MP4 video to download.
Note: If you find Video DownloadHelper not working on Chrome, that's because Chrome prohibits this extension to detect and download YouTube video. Try it again on Firefox or Edge.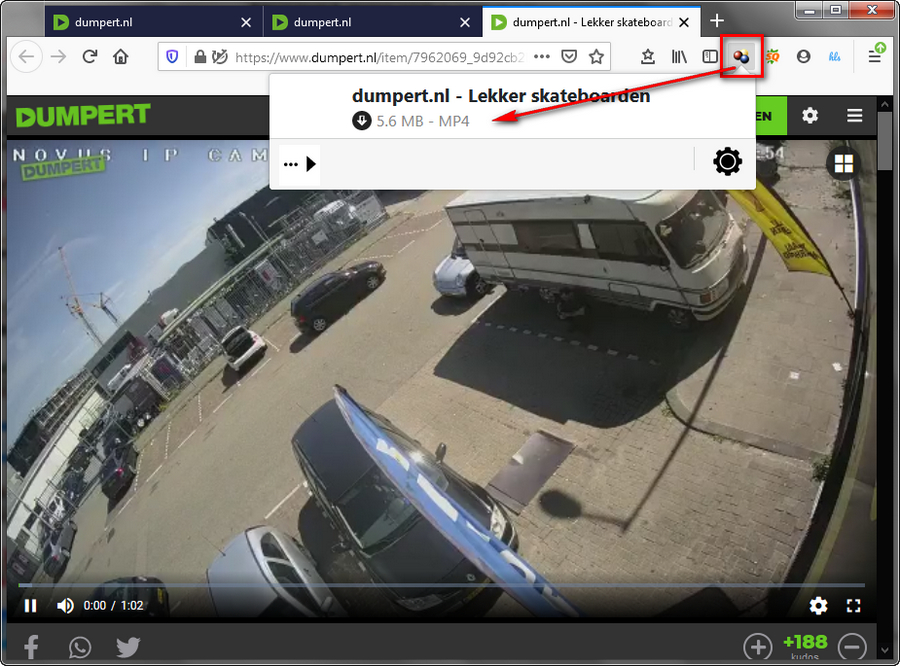 Plan D - Grab Videos with Online Dumpert Downloader
You can also rip Dumpert videos using some online Dumpert downloaders. However, stay safe and DO NOT trust any misleading ads and pop-ups. I've been using the following three websites for years, all these kinds of sites share the same 3-step procedure: Copy video URL > paste the link for analyzing > hit Download button.
1. https://www.tubeoffline.com/download-Dumpert-videos.php
2. https://www.tubeninja.net/how-to-download/dumpert
3. https://keepv.id/download-dumpert-videos