Click to next image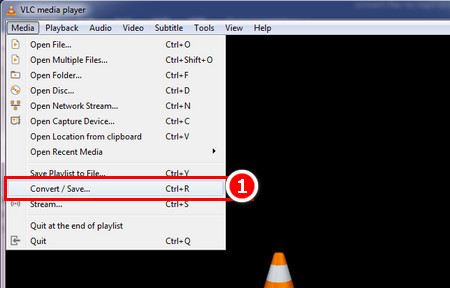 Enter the conversion dialog
Step 1. Open VLC Media Player, click Media on the right-top corner. In the dropdown list, click Convert/Save… to enter the Open the Media dialog.
Step 2. In the new window, click Add… to select the files you want to convert FLAC to MP3 VLC. Hold down the Ctrl or Shift button to select multiple FLAC files at the same time. Then, click the Convert/Save button to open the conversion dialog.
Step 3. Now, what you need to do is modify the output format. In the center of the conversion dialog, click the Profile bar and scroll down to find and select Audio-MP3. Lastly, it is time to click Start to enable the conversions. The converted files will be stored in the same location of the original files. By the way, if you only convert one file, you have to first input the converted file name by clicking the Browse button.