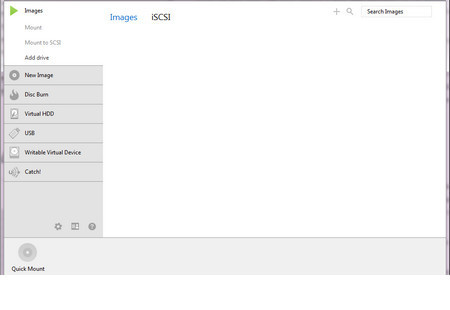 .bin Extractor - DAEMON Tools Lite
A virtual drive software can mount disc image files as virtual disc drives for different usage. DAEMON Tools Lite is a popular virtual drive software that enables you to emulate up all popular image types of CD, DVD and Blu-ray Discs to drives. And the next content is how to use DAEMON Tools Lite as a BIN file extractor.
Step 1. Download and install DAEMON Tools Lite to be used as a .bin extractor from https://www.daemon-tools.cc/products/dtLite.
Step 2. Right click on the desktop > New > New Text Document, open the text document, copy and paste the following content
FILE "filename.bin" BINARY
TRACK 01 MODE1/2352
INDEX 01 00:00:00
Change "filename.bin" to your own BIN file name, such as "1914.SHELLS.OF.FURY-ADDICTION-ENG.bin". Save the text document, rename the .txt to .cue, such as "1914.SHELLS.OF.FURY-ADDICTION-ENG.bin.cue", and then put the cue file and the bin file in the same folder.
Step 3. Run DAEMON Tools Lite, click Quick Mount, import this CUE file, open Computer/This PC, you will find a new virtual drive, and finally, double-click to open it.