Some Analysis about BlackBerry PlayBook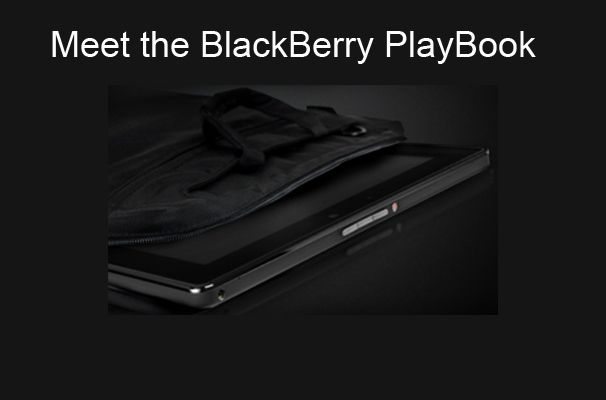 BlackBerry PlayBook, the first tablet computer of RIM was announced on September 27, 2010. Then the news caused a stir. The BlackPad seems beautiful even gorgeous, many users and fans showed the expectation to the new tablet. What a tablet? Let's see some analysis.
Have You Seen BlackBerry PlayBook
BlackBerry PlayBook Functions of Business
RIM is best known for the BlackBerry Smartphone, and the BlackBerry phone is special for its function of business such as email checking, agenda and BBM. BlackBerry PlayBook is also developed by RIM, so it contains all functions of business which BlackBerry phone has. In connecting the Blackberry severs, the BlackPad could use all enterprise services.
Screen of BlackBerry PlayBook
The screen of BlackBerry PlayBook is 7-inch; compare with iPad's 9.7-inch, it will be more suitable. And the resolution is 1024*600, the BlackPad could support HD videos and users could meet the high quality videos. Besides, the cameras of the tablet may be the highlight. It takes a 3 MP high definition forward-facing camera and a 5 MP high definition rear-facing camera, which could support video chats. That's what users want.
Operating System
The BlackBerry PlayBook will run QNX Neutrino. The new OS is just for BlackBerry tablet. The new OS is for BlackPad special, but would it have some compatibility problem, no one knows. But the compatibility problem cannot be a block and the company may solve it before release.
Multi-Task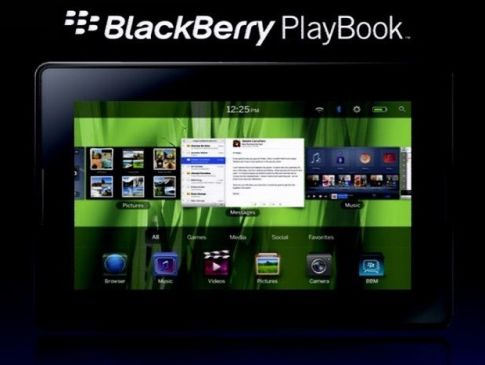 The Multi-Task of BlackBerry PlayBook is not just so-called. It is not to open one program then pause it and open another to run. BlackBerry PlayBook supports to run several tasks in the same time, but each program would not have any influence to each other. All tasks could run well.
Configure
A good tablet is asked to run efficiently and fluently. The Multi-Task also needs high configuration supporting. Let's see the BlackBerry PlayBook: 1GHz Cortex-A9 dual core processor and 1GB RAM; it solves all. The 1GB totally wins the other tablet.
E-Reading
Indeed, BlackBerry PlayBook is a web tablet. And it's said that Amazon.com will launch a Kindle for reading on PlayBook. Then users can use BlackPad to enjoy all e-books on Amazon.com. This is convenient for all readers.
Some Shortcomings
It's said that the original version of the BlackPad may not support 3G and 4G service, just for Wi-Fi connecting for the moment. But RIM announced that they will have the service on the future version. Besides, the price of the tablet and its extended memory is unknown. But these aspects may influence the sale directly.
What will the BlackBerry PlayBook be? Just let us expect that.
Recommended Software:
BlackBerry Video Converter Factory Pro, it is best evaluating video converter from users. It just for BlackBerry video converting. And it serves users to convert video to every specific BlackBerry series. The software is easy to control, and provides fast conversion speed with high quality in comparison.
For more related information, please visit: https://www.videoconverterfactory.com/blackberry-video-converter/
Download URL: https://www.videoconverterfactory.com/download/blackberry-video-converter-pro.exe