Some game console machines like PS, PSP or Xbox are also can be used to play videos. However, if you want to use these console machines to play videos, your videos need to be converted to the format which is compatible with those console machines.
Convert Video to Sony PS, PSP, PS Vita
Sony PS4 just released recently. And this new generation console game machine would allow used games, disc sharing and not require any sort of online check-in. It's all excellent counter-programming to Microsoft's Xbox One. On the other side, Sony's handheld game consoles, PSP and PS Vita are also very popular. It's a surprise that all these game machines are also can play videos, especially with PSP and PS Vita, you can enjoy different videos at anytime, anywhere. How to put video to PS4, PSP and PS Vita? WonderFox DVD Video Converter is a great solution. Consult the instruction as the image shows below: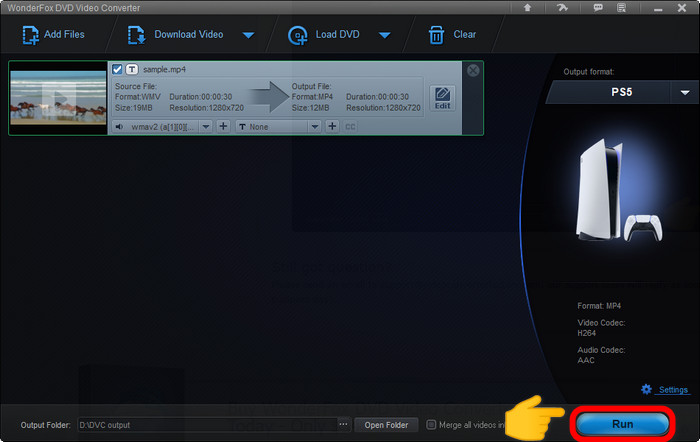 Convert Video to Microsoft Xbox, Zune
New generation of Xbox is also released recently. Even though, some restrictions are not convenient for some users, it's really a great tool for you to play games and share with your friends and family. The Xbox One gives you the power to switch from game to TV show, to the Web, to a movie, to Skype, easily and smoothly (without switching inputs), with just the sound of your voice. And, when you want to enjoy movies via Xbox, WonderFox DVD Video Converter can help you. Follow the steps below. It works also on Zune.