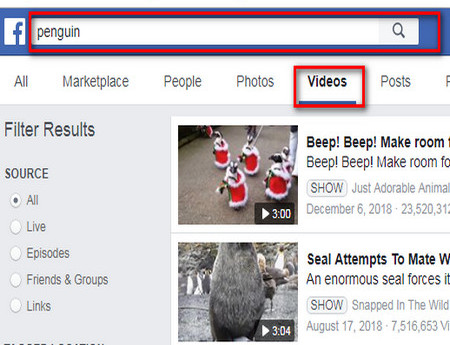 How to view a video on Facebook
Now you must know the answer of how to find my videos on Facebook. But if we want to view the hot videos uploaded by others on Facebook, what should we do?
Just read the following guide to figure out how to view videos on Facebook.
Step 1.First, you need to input the content you want to search into the search box at the top of the interface.
Step 2. Then, click the Videos tab to filter the search results.