How to Reverse on TikTok?
Tips: The below process can apply to both iOS and Android systems.
Step 1. Open your TikTok app on your Phone.
Step 2. At the center of the bottom menu of the screen, tap the plus icon. Continue to tap or long-press the red button to record a TikTok video, click the check mark when you finished. Or you can upload an existing video from your phone directly to TikTok.
Step 3. Tap Effects at the bottom-left of the screen. And in the new editing screen, find Time effects at the bottom-left corner and select Reverse to use this time warp effect on your video. The video will then automatically start to play in reverse.
Step 4. If the effect meets your expectation, tap Save in the top-right corner, then Next in the bottom-right corner.
Step 5. Describe your video and post it or save it as a draft.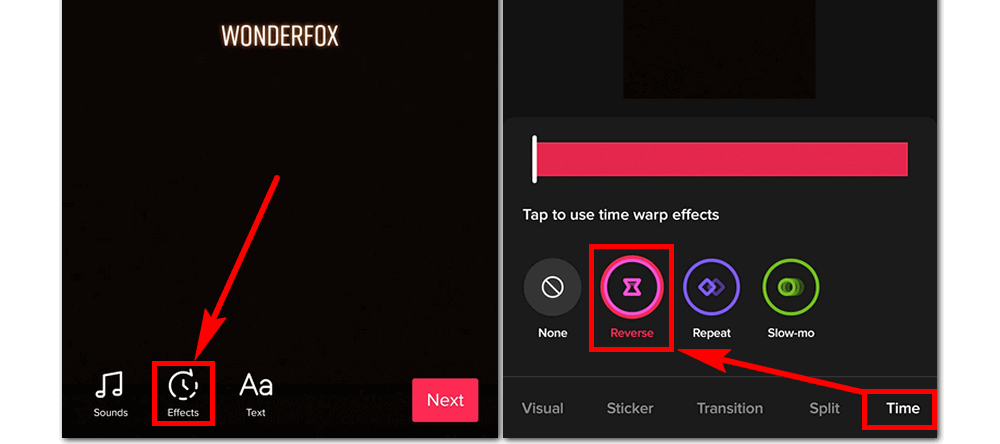 Extra: How to Play Video Backwards on TikTok, Instagram...
If you want to make a reverse video that can be shared not only on TikTok but also on other social media platforms, maybe you'd better not start with the TikTok reverse effect but move to one video editor that won't leave watermarks on the video.
Here I recommend Kapwing, a powerful online video editing tool that can easily handle reversing videos. You can also use it to add video effects, rotate videos, create memes, make video collages, and more. Here is a quick tutorial on how to make a reverse video for TikTok, Instagram, Twitter with Kapwing:
Step 1. Visit https://www.kapwing.com/tools/reverse-video and upload your video onto Kapwing.
Step 2. Control the reverse speed to 0.5x, 1x, or 2x. Then continue to choose whether to mute the video or not.
Step 3. When all is set, click CREATE! in the bottom-left corner to generate watermark-free reversed video.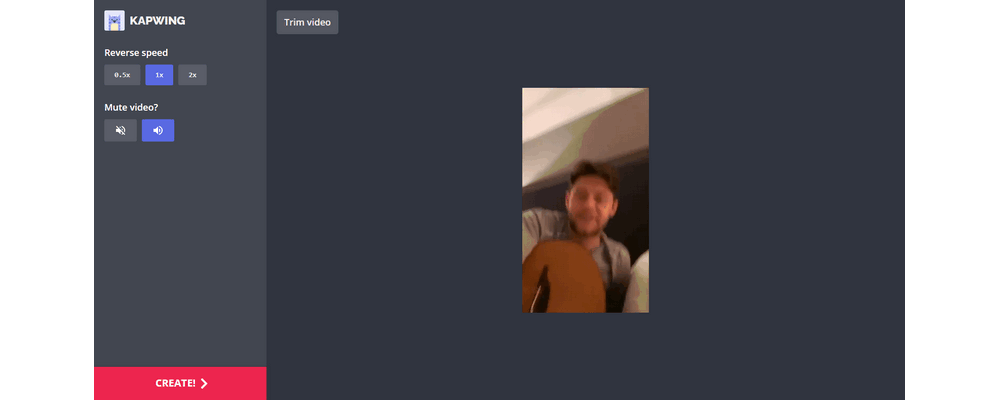 Summary
That's all I want to share about how to rewind video on TikTok. Hope you would find this article helpful. Thanks for reading!