Why are AVI Files Not Playing on Windows 10/11?
Windows 10 and 11 has built-in support for AVI video format. In most cases, you can play AVI files on Windows 10/11 using the default media player. But sometimes, you may fail to view a particular AVI file because of the codec it uses.
Since AVI is only a container format, it can hold video data encoded with different codecs. If the media player lacks the relevant decoder, it cannot play the file. To resolve this problem, you can either change the codec to your media player-supported format or install the missing codec.
Note: Windows 10/11 won't play AVI files that have turned corrupt.
How to Play AVI Files on Windows 10/11 without Playback Error?
Method 1. Update Windows Media Player
Every update, Windows Media Player will include support for more media playback. If you use Windows Media Player to play your AVI files, check whether your WMP is updated to the lasted version. If not, install the newest version of WMP and see if it works.

1. At the bottom-left corner of your desktop, type in "Turn Windows features on or off" and press Enter.
2. Scroll down the options and find Media Features. Expand the option and uncheck the box before Windows Media Player. Click OK.
3. Restart your computer. Windows Media Player should be uninstalled.
4. Repeat step 1.
5. Locate Media Features and expand the option again. This time, select the Windows Media Player check box. Then click OK.
6. Restart your PC. The latest version of Windows Media Player should be reinstalled on your system now.
Hot Search: 0xc00d5212 Error | 0xc00d36b4 Error | 0xc10100bf Error | 0xc00d3e8c Error
Method 2. Convert AVI into MP4 or WMV
Another solution is to convert the unplayable AVI files to a format supported by Windows 10 to enable smooth video playback. To do that, we can use a reliable video converter like WonderFox HD Video Converter Factory Pro. It supports all AVI videos and can convert AVI to a wide range of formats, including MP4, WMV, H264, Xvid, and more. Follow the steps below to learn how to fix the unsupported video format.
Step 1. Open HD Video Converter Factory Pro [Quick Download Quick Download] and enter the "Converter" module.
Step 2. Click "Add Files" or drag your unplayable AVI files into the converter (bulk support).
Tips. This converter can also be used as an AVI player. Once imported your AVI into the program, you can click on the video thumbnail to start playing the video.
Step 3. On the right side of the program, click on the output format image to open the output format list. Then, choose "MP4" or "WMV" (recommend) as the output format.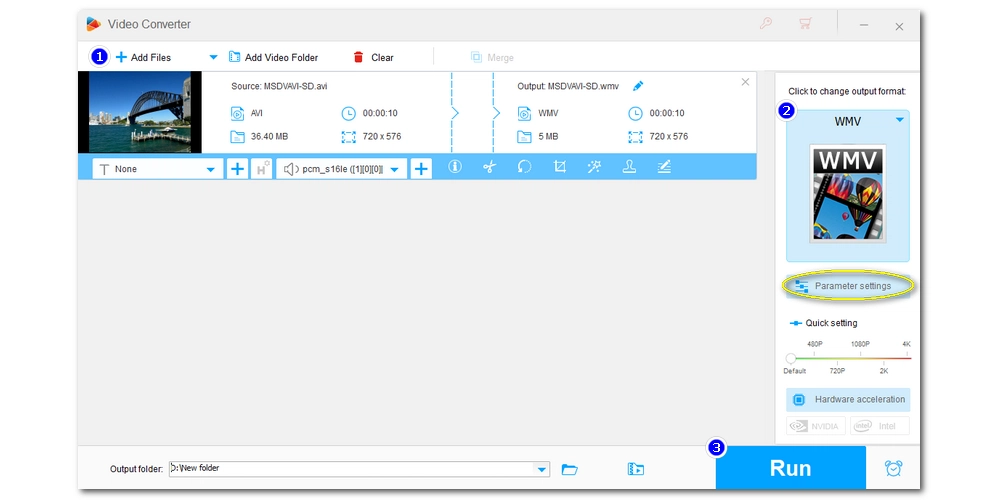 Method 3. Install the Missing Codec
You can also install the missing codec to your media player so it will have the required decoder to decode your AVI file. To know which codec your AVI uses, please refer to this article How to Check Video Codec. Nevertheless, you don't necessarily need to install the exact missing codec. Instead, you can simply download a full codec pack that contains basically every video codec you may need.
K-Lite Codec Pack is the most famous codec pack that provides all the essential codecs needed for multimedia playback. Here are the steps to install the AVI codec for Windows 10 from the K-Lite Codec Pack.

1. Visit the K-Lite Codec Pack website https://codecguide.com/download_kl.htm.
2. Download the variant you need. The Standard version is recommended.
3. Click the downloaded .exe file and follow the onscreen instructions to finish the installation.
4. Open the media player on Windows 10/11 and see if it plays your AVI files this time.
Method 4. Try an AVI Player for Windows 10/11
Instead of using the default media player, you can try an AVI player with the relevant decoder to decompress your AVI files. VLC is a popular AVI file player for Windows 10 that can play all kinds of AVI videos. The best thing is that the software is open-source and completely free. Just download the latest version of VLC at https://www.videolan.org/ to play AVI files on Windows 10/11.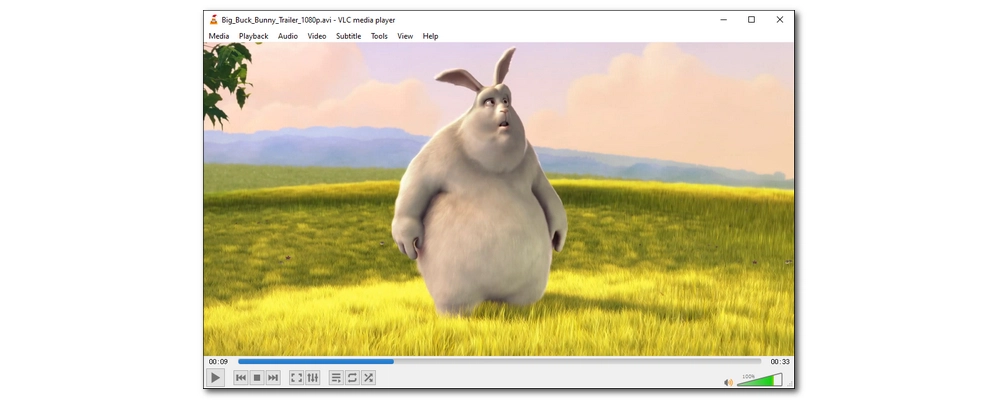 Wrapping up
"AVI files not playing" is a common issue on Windows 10/11 because of the unsupported codec. But with the four methods, you should easily fix the problem. That's all I want to share about how to play AVI files on Windows 10/11. I hope you'll find this article helpful. Thanks for reading. Have a nice day!