DVD discs can be used for saving various types of media content, from common videos and audio to applications, games, systems, etc. Over time the frequent use would cause inevitably scuffing and abrasion of DVD discs, therefore, it's a wise action to clone some precious DVDs for backup. Typically, the DVD clone process can be finished simply since there is no dearth of good DVD cloner software in the market. If you have ever done some digging, you should not be unfamiliar with ImgBurn, Anyburn, CloneDVD, or DVDStyler. They all can handle the task easily. This time we will expound on how to clone a DVD in ImgBurn. But the method below is useful to cope with non-copy protected discs. Therefore, the program used in part 1 is more recommendable.
The whole process of cloning a DVD in ImgBurn is divided into two parts. Firstly, you need to create an ISO image from DVD, then burn the ISO to DVD. By the wasy, if your computer system comes with multiple disc drives, you can also choose to copy DVD to DVD directly and AnyBun is a good choice for it.
Install ImgBurn: https://www.imgburn.com/index.php?act=download. There are multiple servers for downloading the ImgBurn installer. Please carefully select a reliable source for the download, for instance, Softpedia.com and Techspot.com.
Step 1. Insert the DVD disc into your computer, then open ImgBurn, select Create image file from disc.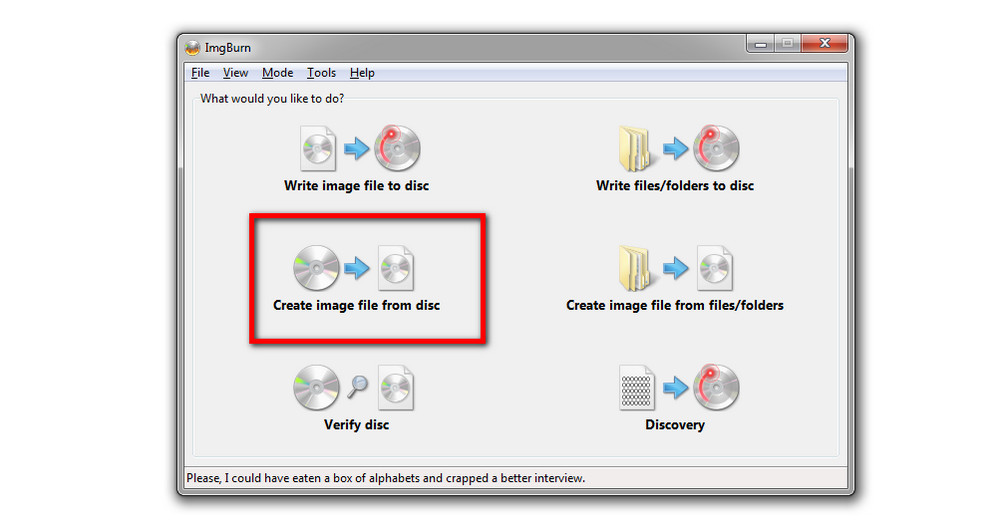 Step 2. Choose the source DVD drive letter that you want to create an ISO image from, hit the folder icon next to Destination, and specify the output file name and path. After the settings, click the Disc to ISO Image (Read) icon. It may take a while before the ISO image is exported completely.
Step 3. Eject the DVD disc and insert a blank DVD disc you want to clone the ISO image into.
Have no idea which type of disc you should use to burn a DVD? Check out the information of the main DVD disc types: DVD-R VS DVD+R l DVD5 VS DVD9
Step 4. On the ImgBurn home screen, select Write image file to disc.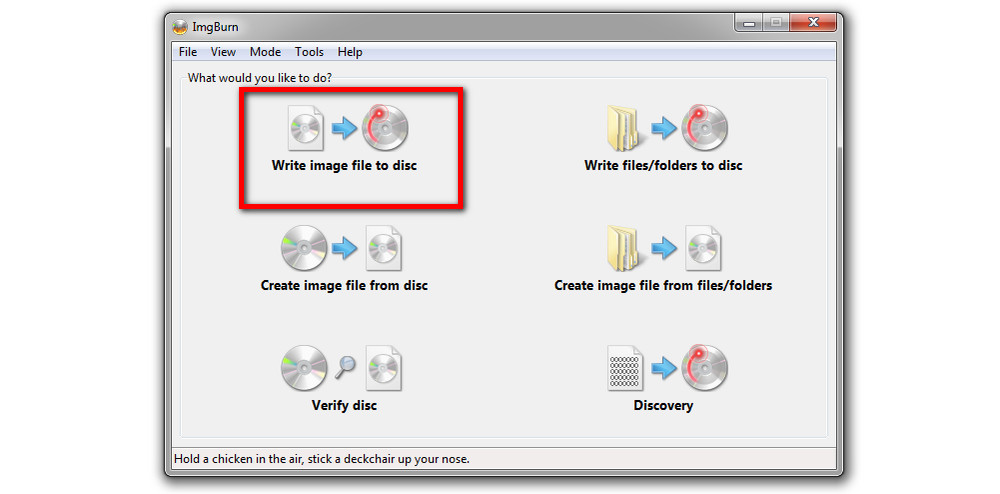 Step 5 . Click the Browse for a file… button next to Source and select the ISO image created at step 3. Make sure you have selected the blank disc as the Destination. Finally, click the ISO image to disc (Write) icon to clone a DVD.