Audio files with a .caf extension are Apple native files created by Apple Core Audio technology. These files will be used within the QuickTime framework. You may not be able to open or edit CAF files on Windows or other non-Apple devices. However, by converting CAF to an audio format like M4A, you can easily play those audio files on wider platforms. Below, I will show you the detailed steps to convert CAF to M4A format with a powerful audio converter. Read on.
WonderFox HD Video Converter Factory Pro is professional conversion software to convert video and audio files. It is the perfect audio converter to help you convert CAF audio to M4A.
The software natively supports the CAF format, and can easily convert CAF to a variety of audio formats, including M4A, MP3, WAV, AIFF, AAC, etc. It also supports batch file conversion, allowing you to convert multiple CAF files in one go. The workflow is simple and fast. You can start converting right away by following the steps below.
Download and install Download and install WonderFox HD Video Converter Factory on your PC. Then launch it.
On the home interface, click "Converter" to open the converter program. Next, click "Add Files" to import your .caf files into the converter. You can also drag files into the interface directly.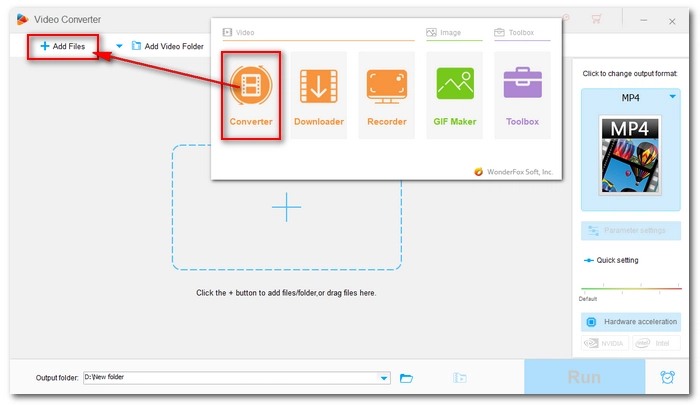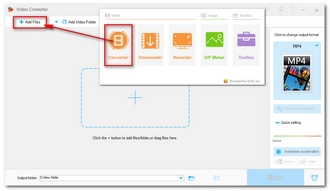 On the right side of the converter, click the format image to open the output format list. Then, head to the "Audio" section and choose "M4A" as the output format.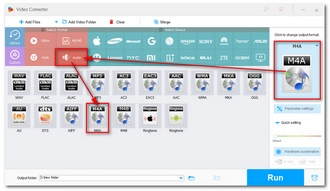 After selecting the export format, the program will have default settings for the profile. But you can go to "Parameter settings" and flexibly edit the settings as you see fit, such as changing the audio bitrate, sample rate, codec, channel, and volume.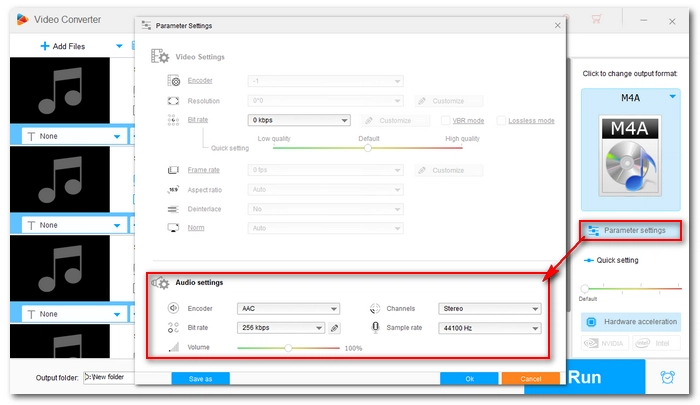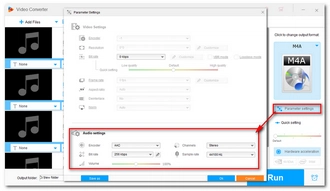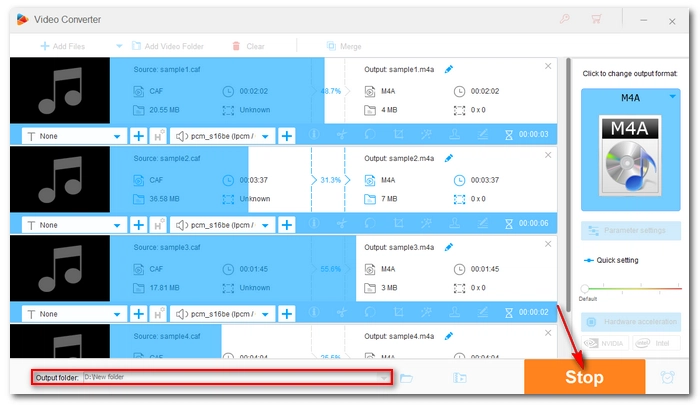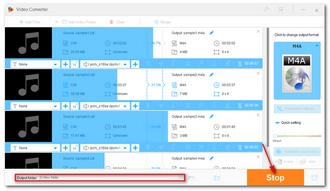 Converting CAF to M4A can help you address not only the compatibility issue but also the size problem. As CAF are losslessly compressed, the size of CAF audio is often larger than other lossy-compressed formats like M4A. You can get small audio files after the conversion. And if you assign the M4A audio an appropriate bitrate, you can also have a pretty good audio quality. By the way, you can convert CAF to other popular audio formats like MP3 and WAV to increase audio compatibility as well. Download Download the converter to complete your conversion now!
That's all I want to share about how to convert CAF files to M4A. Hope you'll find this article helpful. Thanks for reading.