Click to next image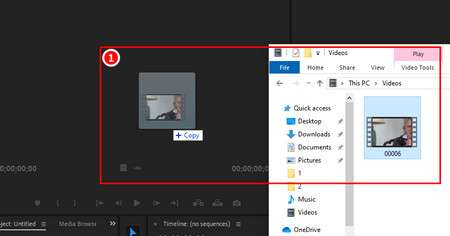 Premiere Pro change aspect ratio
If you just want to modify the aspect ratio of videos and output the changed videos, the way above is not available anymore. For that, drag and drop your video into the Source window. Then, right-click the video and click Insert.
Now, you can see the original video in the bin box. Right-click the original video in the box > Modify > Interpret Footage… In a new pop-up dialog, find Pixel Aspect Ratio, hit the "Custom to" bar and select one of the fixed aspect ratios from the dropdown list. Next, click Ok to save the settings.
Lastly, head to the left-top corner. File > Export > Media… > Export at the bottom of the exporting dialog. Congratulate, you get the changed videos.