How to Add Image Watermark to Photos
Why Add Image Watermark to Photos?
Nowadays, people like to upload their digital photos and pictures onto the Internet, and share them with their family and friends. However, lacking protection, their pictures may be spread without authorization. In order to protect these pictures not to be used illegally, the pictures should be watermarked before delivered onto the internet. In fact, WonderFox Photo Watermark can handle this problem.
How to Add Image Watermark to Photos with Ease?
WonderFox Photo Watermark is marvelous photo watermark software in the market at present. It contains powerful functions while easy to navigate. Even a photo watermarking beginner can overlay image watermark on pictures following the detailed steps below.
Step 1 – Launch WonderFox Photo Watermark and Add Files
First launch WonderFox Photo Watermark and you will see a simple friendly user interface as showed below. You can understand what to do at a glance.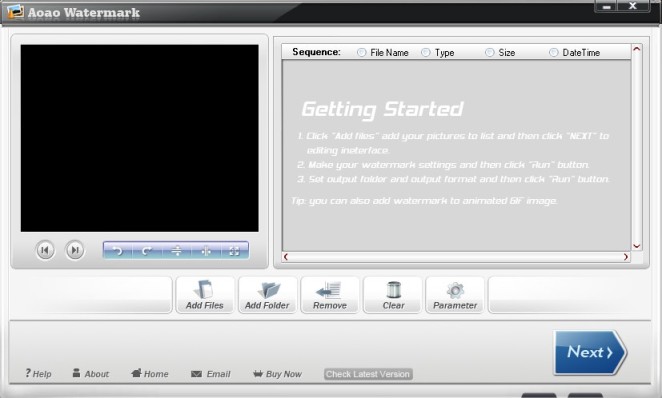 Click "Add Files "button to choose what pictures should be watermarked.
Step 2 –Add Image Watermark
After choosing some pictures, you can start adding watermark process. Meanwhile, cropping, resizing or renaming original pictures is also available.
Click "Next "button and then click "Add Image "to start watermarking and editing.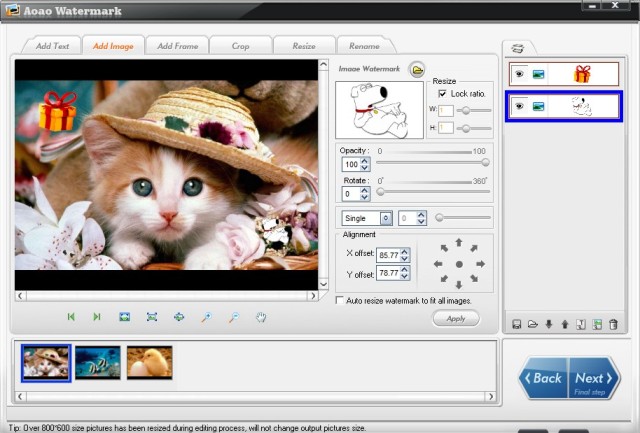 Note:
Over 150 + free watermark materials are offered that you have many choices. Besides, you can even create your own cool watermarks as we support user-defined function.

Meanwhile, you are capable of setting opacity and rotate tangle of the watermarks or placing watermarks wherever you want by clicking and dragging them.
Plus: WonderFox Photo Watermark supports you to add many newer layers. In each layer, you can set different styles.
Step 3 – Set Output Format and Folder, and Start Watermarking
After the above steps are all finished, click "Next" button. A new interface will pop up. Here you can choose output folder and format. Keeping original format is also OK. Finally, click the big blue "Run "button to watermark your photos.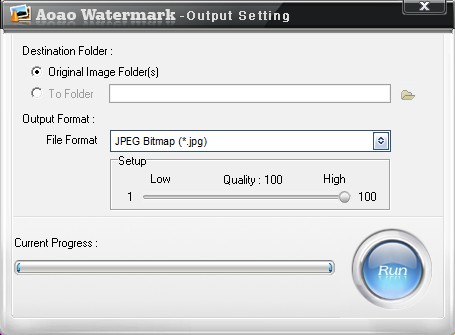 Note: WonderFox Photo Watermark supports a wide range of output and input formats, such as JPG, BMP, TGA, GIF, TIF, PCX, and PNG, etc.
Related Software
WonderFox Video Watermark allows you to embed text, image or logo to your video in batch mode. The video watermark software has a friendly interface and high speed process, so the processing of watermarking becomes very easy and fast. Click to learn more information.