New Mobile Security and Related Video Converter for Mobile Devices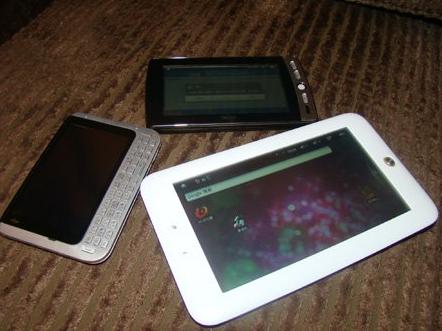 Symantec announced major updates to its mobile security and management strategy, including new security and management capabilities for Android and AppleOS in addition to existing support for Windows Mobile, Symbian, and Blackberry.
Highlighted new features for securing these mobile devices include remote wipe, password policy enforcement, and device inventory.
Symantec's solutions for enterprise mobile security and management include: device management with Symantec Mobile Management; device security with Symantec Endpoint Protection Mobile Edition and Symantec Network Access Control Mobile Edition; device encryption with PGP Mobile and PGP Support Package for Blackberry; and strong authentication with VeriSign Identity Protection (VIP) Access for Mobile and VeriSign Device Certificate Services.
These solutions are designed to address what Symantec calls the "unique challenges" faced by enterprises for the security and management of mobile devices as many users either bring their own personal devices into the enterprise or use their business devices for personal use. Symantec reports that many enterprises "lack the ability to adequately support and extend access to various consumer devices like iPhone, iPad and Android which puts both corporate data and business communication at risk."
For consumer mobile devices, Symantec recently introduced Norton Everywhere, which combines Symantec's consumer security, backup, and infrastructure technologies with partners to deliver Norton services to consumers in a new way. Norton Everywhere includes Norton Mobile Security for Android and Norton DNS, which is available for any device from the iPad to game consoles and Wi-Fi routers.
In the announcement, Symantec also noted that "smartphone usage is growing exponentially, with new mobile device shipments expected to increase by 55 percent in 2010. In addition, Android and Apple iOS devices are expected to own 31 percent of global market share by year's end."
Symantec's enterprise and consumer mobile solutions are now available and can be purchased directly from Symantec or through Symantec resellers, distributors, and system integrators. The Norton solutions can be purchased through various retailers as well as the Norton online store at www.norton.com. On the company's roadmap are security solutions for communication service providers scheduled to be available in Winter of 2010.
New Mobile Security
Related Software That can Make Your Mobile Devices More Powerful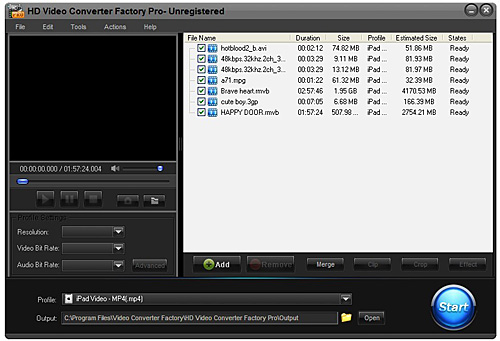 As a mobile devices user, we can enjoy a lot of convenience while there are also a lot of problems when using it, such as the limitation of the video format, most mobile devices can only support MP4 and 3GP, so at this very moment, we need software that can help us to make our mobile devices more powerful so that our mobile devices will not have the limitation of the video format, the software is a video converter.
Nowadays, there are many kinds of video converters in the related market, hoe to choose a good one is a attendant problem. Here I recommend a good video converter that is worth for you to have a try, it is powerful HD Video Converter, and an all in one video converter, which can help you convert nearly all popular video format, what's more it is totally free and safe, and you can use it without any anxiety.
With HD Video Converter, you will ask for more of your mobile devices.
For more related information, please visit: https://www.videoconverterfactory.com/hd-video-converter/
Download URL: https://www.videoconverterfactory.com/download/hd-video-converter-pro.exe