The Time-limited Giveaway and Discount of WonderFox DVD Ripper Pro on SharewareonSale
On July, 6 - July, 8, 2014, in cooperation with SharewareonSale, a web serving for promoting and selling software, WonderFox Inc. had hosted a Giveaway+Discount of WonderFox DVD Ripper Pro.
If you are regret having missed it, don't worry, you still have a chance to get the free license code and purchase the software at a discount cost. To make sure everyone's being given favorable terms, WonderFox Soft has decided to extend the campaign date till the end of this month from July, 9.
A Reliable Website
SharewareOnSale is a daily deals website that focuses on Windows and Mac software. On SharewareOnSale it brings giveaway and big discount for software lovers.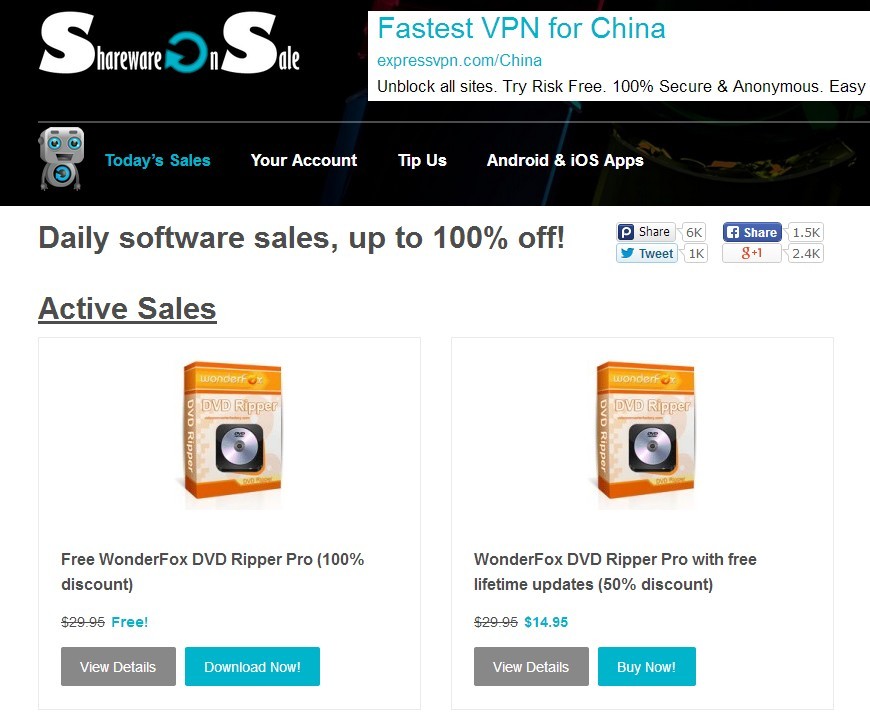 The link to giveaway page: http://sharewareonsale.com/shop
Giveaway + Discount Information:
Date: July, 9 - July, 31, 2014
Content:
1 DVD Ripper giveaway:You can enjoy WonderFox DVD Ripper Pro paid version for free. After your downloading and installing the software, please register it with the given license code: VC-DRPB-C232400780-004BB593B2-FC7C8CFA9B
2 DVD Ripper discount: Users are offered a 50% discount on WonderFox DVD Ripper Pro full version. After having purchased the full version, you can enjoy the following considerate services:
1 E-mail service. We will reply to you in 2 hours to 8 hours.
2 Free lifetime updates.
3 Retrieving your lost registration code without any cost.
The current price is $14.95.
The link for purchasing:
https://www.videoconverterfactory.com/dvd-ripper/buy-70off.html
About WonderFox DVD Ripper Pro
Please visit the product page: https://www.videoconverterfactory.com/dvd-ripper/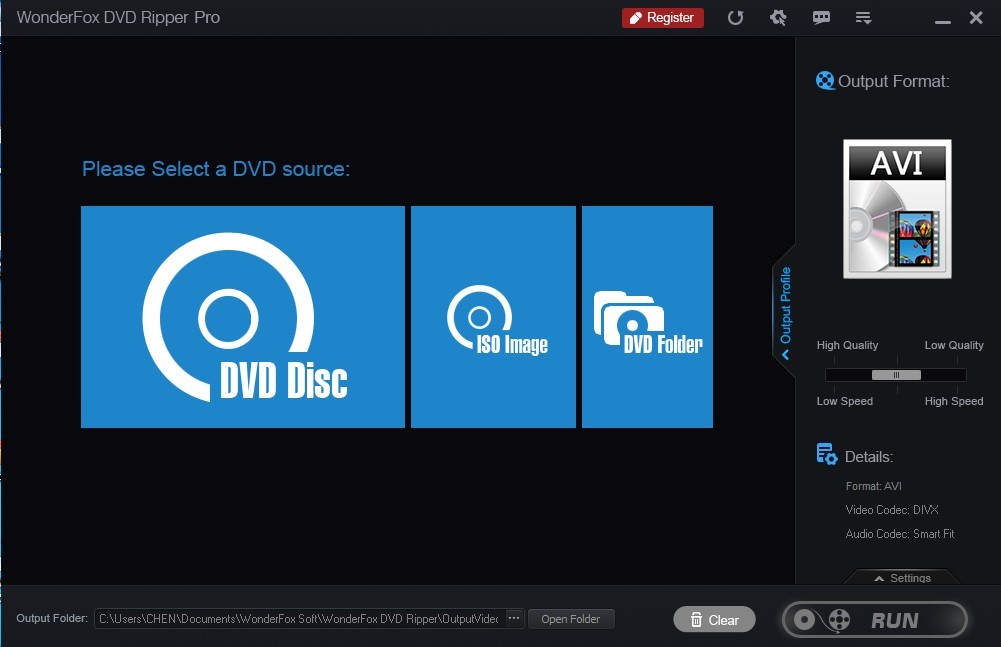 In the end, thanks for the kind help of SharewareonSale with providing a wonderful platform for this product. WonderFox DVD Ripper Pro is such an excellent software that you're worth having. Now please lose no time in join us.