Samsung Galaxy S II Analysis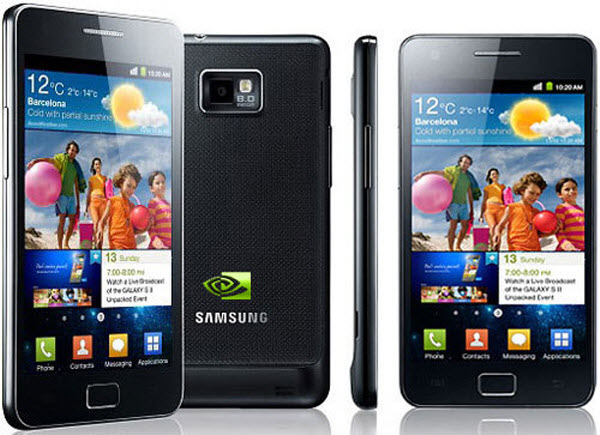 Samsung Galaxy S Ⅱ
Analysis of Main Features
Samsung Galaxy S2: Build
Pick up the phone and the first thing you notice is how light it is - it's just 116g. Measuring 8.49mm, it's incredibly slim in comparison to 9.9mm for the original Galaxy S; 9.3mm for the Apple iPhone 4 and 8.7mm for the Sony Ericsson Xperia Arc.
While the Galaxy S2 will certainly fit into the tightest jeans pocket, the compromise is build quality - the body just feels cheap and uninspiring. Things don't improve when you remove the wafer thin back to insert a sim - we'd be seriously worried about snapping it.
Controls are limited to volume on one side, power on the other, MHL port, which serves a dual purpose of charging via USB and outputting to HDMI, and a 3.5mm jack on the top, Samsung includes a range of streaming options including DLNA.
Samsung Galaxy S2: Screen
The highlight of S2 is the 4.3-inch 800x480 screen, which incorporates Super AMOLED Plus technology. Colours are eye popping and blues and greens literally jump out of the screen at you. Off-angle viewing is excellent too - the first phone we've seen to match the iPhone 4.
A larger screen sizes means that the phone is bulky, but it's a joy for movies. When playing back our test HD movie clips, detail is sharp and action smooth. We found that whites aren't as pure or bright as those on the iPhone 4, although blacks seem darker and colours are bolder and warmer. It handles action smoothly too.
Samsung Galaxy S2: Android
Running Android 2.3.3 (Gingerbread), you get seven homescreens customisable with widgets and shortcuts. Swipe down to quickly activate WiFi, Bluetooth, GPS and Auto Rotation settings. Phone, Contact, Messaging and Application settings along the bottom are static when you are browsing the homescreens. Like other Android phones, press down to customise with Shortcuts, Folders, Wallpaper and numerous Samsung widgets.
Samsung's overlayed Android with its TouchWiz UI which is functional and adds some neat features, including four hubs: Music (see below), Games, Readers and Social Hub, which acts as a portal to Kobo bookstore and Magazines via Zinio.
Social Hub syncs social networking sites like Twitter, Facebook, to IM accounts including Google Talk; and MySpace and Linked-in. It's functional, syncing your contacts, but we prefer HTC Sense. In addition Sony Ericsson's Xperia skin is slightly easier to use, for example here you can only organize the Applications via grid or list and to create App Folders you make the folder first before dragging items onto it.
Samsung Galaxy S2: Processor
The Galaxy S2 has a 1.2GHz dual-core Qualcomm processor. In use the phone feels incredibly quick - one of the fastest smartphones we've used, whether you're browsing a web page or swapping between applications it never feels slow. During our tests it loads web pages over WiFi quicker than the iPhone 4 - loading a content-rich website like T3.com in just 15 seconds.
This isn't a Nvidia Tegra 2 chip, so we couldn't download games designed specifically for this (such as Samurai II: Vengence THD), but there are a decent selection of games to play. We defy anyone to not enjoy Shrek Karting with the 3-axis gyroscope, and it ably handles speedy gameplay.
Samsung Galaxy S2: Camera
Samsung has boosted the camera resolution from 5-megapixels to 8-megapixels, instead of a dedicated shutter; you tap the virtual shutter, which is fairly quick if not quite as nippy as the offering on the iPhone 4.
There are plenty of manual controls. Adjust the ISO from 100-800, choose from five white balance settings and choose between three metering settings. Samsung has also included Smile Shot, Beauty, Action, Cartoon and Panorama scene modes. Alongside auto focus, Macro mode captures sharp shots to around 10cm and there's an effective Face Detection mode.
Still results are pleasing, the S2 is pretty good at controlling noise, and we'd like them to be a little sharper, colours are very natural. The S2 shoots HD video at 720p and 1080p at 30fps and results are pleasing; it's smooth, with natural colours, perhaps lacking a little definition.
Samsung Galaxy S2: Music
Music Hub lets you browse and buy tracks from 7Digital, downloading directly to your phone, expect to pay around 99p. It's very well laid out with Featured, Genres, My Music and My page icons along the top.
Confusingly there's also a Music Player, the interface is very similar, although can create playlists here. We've no complaints about the sound quality, when you plug some headphones into the 3.5mm jack, and here you can access nine Equalizer modes and some Sound Effects, including the useful Bass enhancement and Wide.
Samsung Galaxy S2: Battery
With WiFi on, maximum brightness, moderate browsing, some video and photos we got into our second day. One of the most useful features is Task Manager, where you can view and kill active applications and clear the RAM, and you can enable Power Saving Mode to cut in when the power gets to 50%
Samsung Galaxy S2: Verdict
Our main complaint about the S2 is the build. It's doesn't feel premium and considering it will set you back close to £700 on pre-order, this isn't good enough.
From the HTC Incredible S to the Sony Ericsson Xperia Arc, there have been some great Android handsets this year; however none have been fantastic, until now. Combining top-notch connectivity with one of the best screens available on a smartphone, backed by a powerful dual-core and good camera, the Samsung Galaxy S2 is quite simply a fantastic phone; we just wish the Korean giant had produced a handset with build closer to the feel of a top-end HTC or Apple handset.
Samsung Galaxy S2: Other features
Samsung's included motion controls. Hold an app down then move the phone left or right to scroll through the homescreens and reposition it. Elsewhere hold two fingers on the screen and move towards you and away from you to zoom in and out. We're not sure how useful these are - to us they felt awkward, but maybe with more time with the phone you will become more familiar with them.
Polaris Office lets you create and edit Word, Excel and Powerpoint documents. In portrait mode we did find the keyboard a bit cramped and frequently tapped the wrong keys and the predictive text isn't as impressive as the iPhone 4. Alternatively the Swipe keyboard detects words as you drag your fingers over the keys, it works pretty well, although frequently didn't recognize our choices, although this probably has more to do with us hitting the wrong keys. In landscape mode typing is far easier.
Elsewher you get Exchange Activesync, and Kies Air for accessing phone content over WiFi from a PC.
Related Software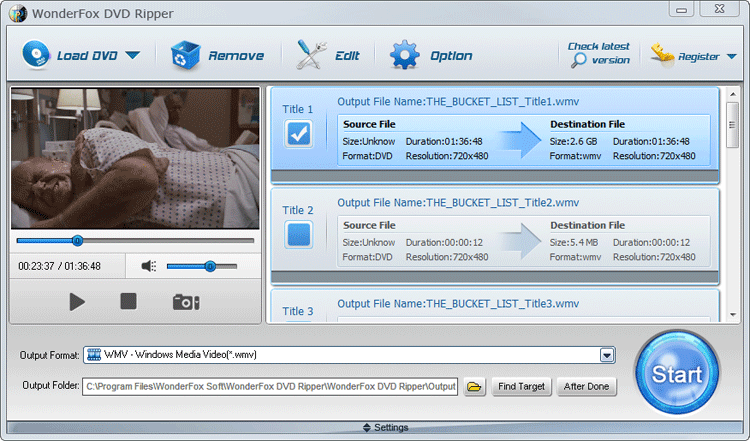 WonderFox DVD Ripper: It is the professional and powerful DVD ripper software for converting DVD to xxx (AVI, MP4, MOV...). It is easy to use but it contains excellent features (fast conversion speed, nice video quality with the least loss, video edit - trim, crop and effect...). The ripper software allows users to convert DVD videos to the popular video format. Besides, it also supports all popular portable devices such as iPad, iPod, iPhone, Android based devices, BlackBerry and Nokia... All in all, it is the reliable assistant for ripping DVD content.
For more related information, please visit: https://www.videoconverterfactory.com/dvd-ripper/
Download URL: https://www.videoconverterfactory.com/download/setup-dvd-ripper.exe