Nokia N97 vs iPhone, Which is Better?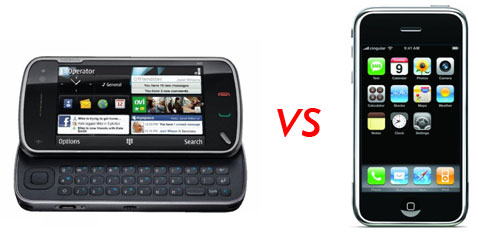 Nokia N97 vs iPhone
What are The Characteristics of Nokia N97?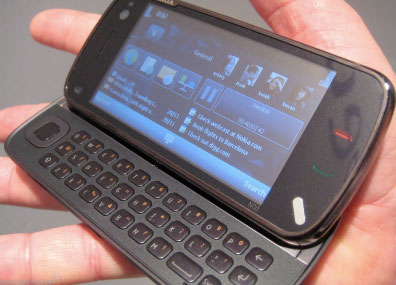 Nokia N97 has a 3.5-inch LCD screen, but the resolution upgrade to the 640 × 360, this design is still good for multimedia applications in this16:9. Nokia as a competitor point of the Apple' iPhone, Nokia N97 has a full touch LCD screen features of natural. By closing the sliding cover, the Nokia N97 seems to be another style of Apple's iPhone. But for such a design, not all users feel good.
However, one of the biggest differences for this Nokia N97 is that the design has a sliding cover the whole keyboard, the design and G1 Google phone serves the same purpose, and has a different style atmosphere. Nokia N97 built-in 32GB capacity flash memory, this function is called a bright spot. On the software side, the Nokia N97 based on S60 platform, scalability is no doubt, but also provide all of Nokia's online services, including N-GAGE games and Ovi map and various IM functions.
How About iPhone?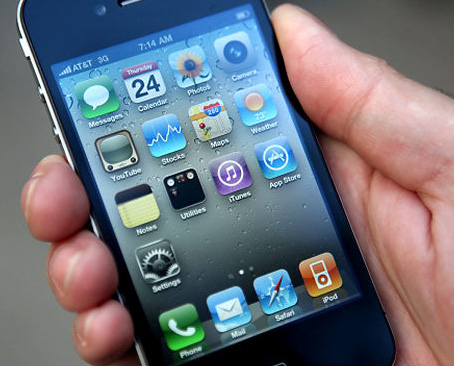 iPhone size by measuring the 115.5mm x 61mm x 11.6mm, it weighs only a mere 135 grams. This makes it look small and stylish. iPhone has a perfect LCD touch screen display, it is very sensitive, and this level of sensitivity is better than any other phone.
Web browsing is very easy. It easily builds on the smooth operation at large extent. Software Store offers a large number of software like MSN, QQ, Facebook, Twitter, Picasa, Flickr etc. With 3G and WIFI, a variety of network applications can be said to be perfect. iPhone's entertainment capabilities are quite powerful, and this powerful entertainment features unmatched.
Compared iPhone with Nokia N97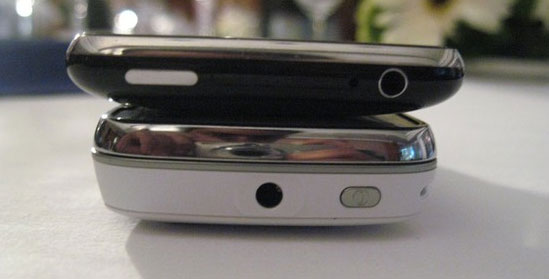 Memory Comparison: iPhone's storage capacity to a 16GB, but it is small compared with the Nokia N97. Nokia N97 has 32GB of internal flash memory and the maximum capacity of the micro-SDHC 16GB memory card expansion, a total of a massive 48GB storage capacity.
Camera Comparison: Nokia N97 not only loaded with 5 million pixel camera and dual LED flash, 16:9 DVD quality video capture is quite eye-catching. iPhone camera is 200 million pixels, and not with a camera function.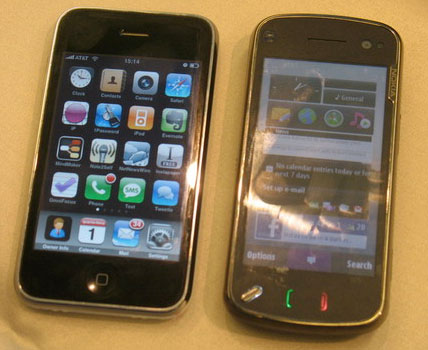 Screen Comparison: Nokia N97: Resolution of 640x340 nHD, does not support multi-touch. iPhone: Resolution of 480 × 320, support multi-touch. Apple iphone win in the operation, the Nokia N97 wins in the resolution.
Keyboard: Nokia N97 and the iphone have a virtual keyboard, but the Nokia N97 to increase the physical keyboard, provides users more convenience.
Related Software
iPhone Video Converter Factory is specially program designed for iPhone user.
Download it at: https://www.videoconverterfactory.com/download/iphone-video-converter-pro.exe
Nokia Video Converter Factory is specially program designed for Nokia user, ready video profiles for popular Nokia phone model.
Download it at: https://www.videoconverterfactory.com/download/nokia-video-converter-pro.exe