Nokia N8 Coming Up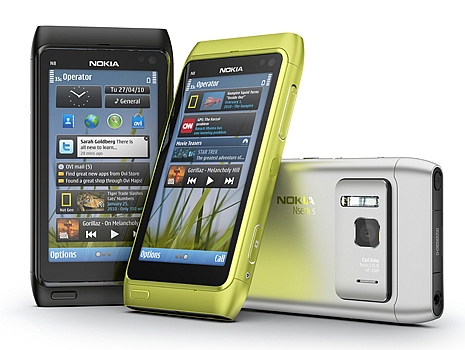 Nokia N8 Coming Up, a Powerful Cell Phone
Nokia N8
Nokia - the biggest cell phone company in volume around the world. He holds about 40% of the cell phone market, but he lost the market in High-end Smartphone. Now, Nokia is ready for a fight. Not long before, Nokia released his new Smartphone; N8 was included and particularly conspicuous. The new Smartphone comes into the market, mean to competing for High-end Smartphone market. But how can he do so? Let us have a look.
Nokia N8 OS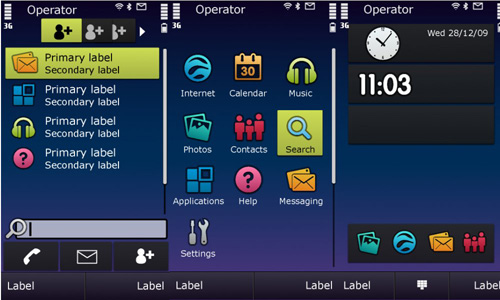 The new Smartphone of Nokia is in running the Symbian 3 platform, which includes more than 250 new features and improvements, such as a simplified user interface, enhanced multimedia features, and more customization abilities. Symbian 3 is just designed for High-end Smartphone. It supports Multi-Touch which may follow iPhone; users can enlarge or narrow images with touches. But it allows running Multi-Program, this may the highlight. In conclusion, the Symbian 3 platform may combine all advantages of the popular cell phone OS.
Nokia N8 Outlook
Base on the feedback from the users, the outlook of the old Nokia's cell phone is not so well; indeed it could be regarded as "Ugly". But now, let's see the new N8 family---it's cute. The Full-Screen style is popular. By emphasize the practicality, Nokia still pays attention to the outlook and does some improvements on it. Just seeing the whole phone, it is cabinet even compact; the five friendly colors for different users' like. And besides, Nokia Company supports users to order one with the color he wants. So, the outlook of Nokia this time did really well, it may attract lot of young and fashionable youth.
Nokia N8 Other Characters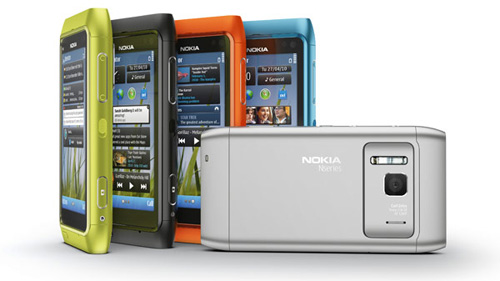 Camera: 12 Megapixels (main) with Carl Zeiss optics and Xenon flash, 16:9 720p video, 25 FPS.
GPS: support GPS function with Ovi maps.
Storage: 512 MB internal NAND memory, 135 MB available to user; 16 GB on-board memory and support up to 32GB.
Online shopping and powerful entertainment: the Ovi online store allows users to enjoy music, watch videos and play games conveniently. N8 also supports users enjoying Facebook and Twitter freely with some simple operations.
So, the N8 seems to be gorgeous; but will the users and the market accept it? Let's see it.
Related Software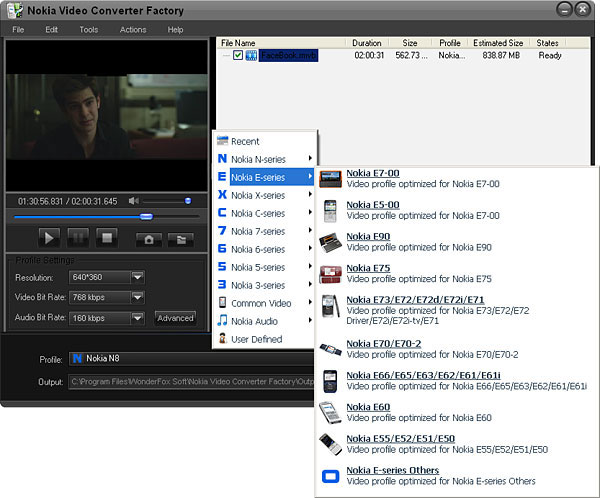 Nokia Video Converter Factory Pro
It is the professional video converter just for Nokia video converting. It allows users converting video to a specific series; this will facilitate the users a lot.
For more related information, please visit: https://www.videoconverterfactory.com/nokia-video-converter/
Download URL: https://www.videoconverterfactory.com/download/nokia-video-converter-pro.exe