The iPhone 4 Defect Disappointed People
At 19:25 on January 7, 2011
Authority of the U.S. consumer magazine Consumer Reports says, the company's engineers have just completed a test of Apple iPhone 4, they recognized the iPhone 4 weak signal source is its antenna has defect. Therefore, the magazine suggested, before the Apple Company complete repair the iPhone 4 antenna problems, uses would better do not buy the phone 4.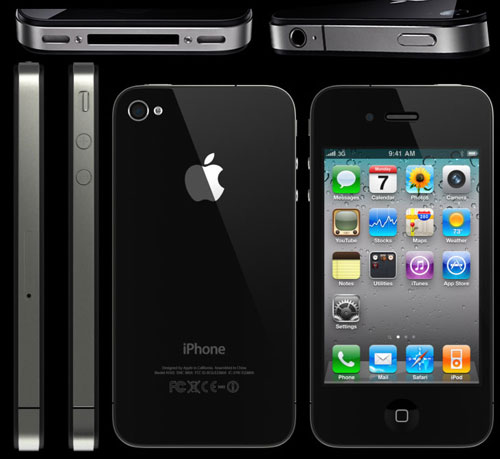 U.S. Media Suggest People Do Not Buy iPhone 4 Due to Its Defect
Apple Is In Trouble
1. Antenna Problem
Previously, iPhone 4 just come to the complaints by some consumers. Some users said that when the hand grips the iPhone 4, its mobile network signal will decrease rapidly. Experts believe that this was mainly due to iPhone 4 defects in the antenna settings.
In response, Apple issued a statement on Saturday explain the resulting signal is weakened due to 'calculate the signal should be displayed for a few cell formula is wrong, in some cases, it will display more than the normal amount of signal 2 cells, therefore the number of signal cells significantly decreased, just because there is no such a good original signal'.
However, the Consumer Reports does not endorse this interpretation. The magazine senior editor Michael said, Apple's so-called "formula error" argument is ridiculous, iPhone 4 antenna problem should be originated from the phone design itself, but also has very serious defects.
2. Dropped Calls
Consumer Reports says that they purchased a number of iPhone 4 in three different retailers, and picked out three to test in a room which eliminate RF interference. The results confirmed the previous users of iPhone 4 dropped calls in the complaint.
Reported that the bottom of the iPhone 4 on the left has a very small gap, this gap separated GPS / UMTS antenna and Bluetooth / WiFi / GPS antenna, and users just pressed this gap when they were holding iPhone 4 with their left hand, this lead to cell phone signal attenuation, or even completely cut off.
Consumer Reports also tested other phones, including iPhone 3GS and Palm Pre smart phones, and found that these phones are not similar problems.
Consumer Reports is headquartered in New York, sponsored by the nonprofit Consumers Union.
The Most Remarkable Aspect of iPhone 4
Watch movies or videos on iPhone 4 is a very good enjoyment, iPhone 4 has excellent video playback. If you are a iPhone 4 user, you should be experienced the perfect effect. This is one of the most remarkable aspects of iPhone 4. But not all videos can be directly played on iPhone 4. iPhone 4 just support MP4 and 3GP video formats. You need a video converter for iPhone 4 to convert video to iPhone 4. The updated version of iPhone Video Converter Factory Pro is designed for iPhone 4 and the whole iPhone family. This video converter for iPhone 4 can convert all popular video formats to iPhone supported video formats with fast converting speed. It's a real all-in-one video converting tool.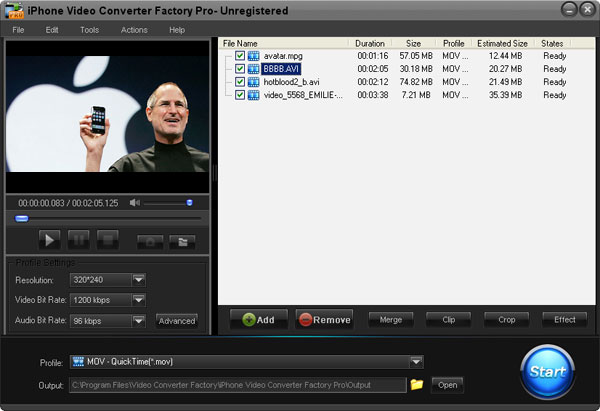 For more information, please visit: https://www.videoconverterfactory.com/iphone-video-converter/
Download URL: https://www.videoconverterfactory.com/download/iphone-video-converter-pro.exe