HTC Widows Phone 7 System HD7 Mobile Phone Appeared On the Market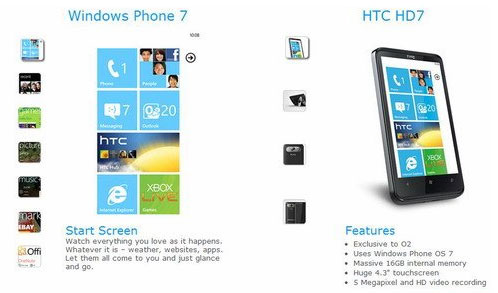 HTC Widows Phone 7 System HD7 Mobile Phone Appeared on the Market
HTC WP7 System HD7 Mobile Phone Was Launched with a High Price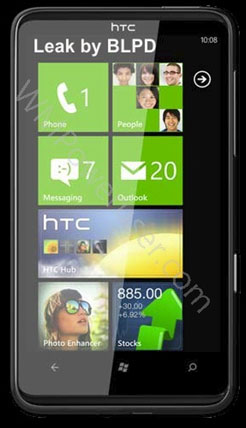 In the HTC launched the 5 Windows Mobile7 system phones, HTC HD7 will undoubtedly be more attention by people. In particular, what price of the phones will be sold and how much it is also becomes a topic of concerned by people. Recently, according to media reports, following the HTC 7 Trophy and Mozart appeared on the market, operator O2 has started offering this Windows Mobile7 flagship mobile phone in the UK system.
HD7 will be sold exclusively by the operator O2 in the UK, Germany and Ireland and other countries. If the users choose a £ 40 per month and a period of 2 years package, they can get a free HD7 from O2. Package includes 900 minutes of talk time, unlimited SMS and 750MB data traffic. As for the price of mobile phones, according to previous exposure information HD7 is about 699 euros. This price is expensive than iPhone4.
The Current Top-Level - Incredible HD7
As an upgraded version of HTC HD2, although the mobile phone is not luxury at the hardware as people think, it is really worth owning. HD7 is not only loaded with 4.3-inch WVGA resolution touch screen and a built-in 500-million pixel camera, with a dual LED flash and support auto focus, provides a 720P HD video recording function and so on. Except built-in 512MB ROM space and 576MB RAM, the machine also uses a 1GHz frequency high-pass QSD 8250 processor, and with a multi-touch 4.3-inch screen, let HD7 reached the current top level in the overall. In addition, HTC HD7 own powerful strength in other functions. It not only supports WCDMA / HSDPA networks and WiFi wireless LAN access, but also provides Bluetooth 2.1, AGPS navigation, digital compass, gravity sensing, ambient light sensor, FM radio, USB connectivity, 3.5 mm headphone jack and Push Email business functions.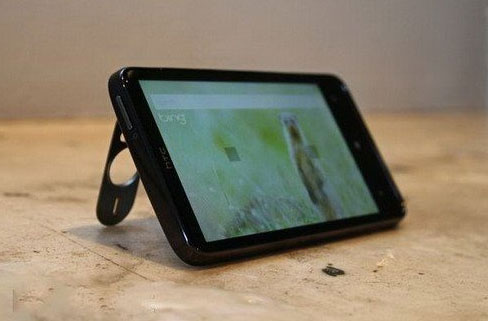 HD7 also has a 11.2mm slim body, provides a powerful multi-media entertainment functions, it also has the same Dolby sound which can bring a more professional sound effects as Nokia N8. Design in the back of the phone's exclusive cradle, reflecting the cell phone emphasize the expression the features of multimedia. As a equipped with Windows Phone 7 smart phone, HTC HD7 will also be integration of Microsoft's Xbox LIVE games, Zune music and unique video experience etc. In order to obtain good endurance, HD7 is also equipped with a 1230 mA battery, in theory, it can bring about 8 hours talk time and 300 hours of standby time. HD7 indeed is a very outstanding phone.
Related Program
MP4 Video Converter Factory Pro is a powerful Video to MP4 Converter that can convert various video formats to MP4 video, and it is an all-in-one video to MP4 devices converter, can convert video to all of Window Phone 7 system Phones, iPad, iPod, iPhone, Apple TV, BlackBerry, PSP, PS3 etc.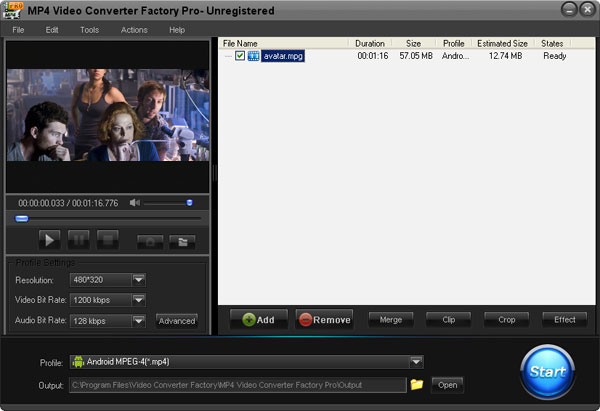 Learn More the MP4 video converter >
Download site: https://www.videoconverterfactory.com/download/mp4-video-converter-pro.exe