HTC HD7 - Good or Bad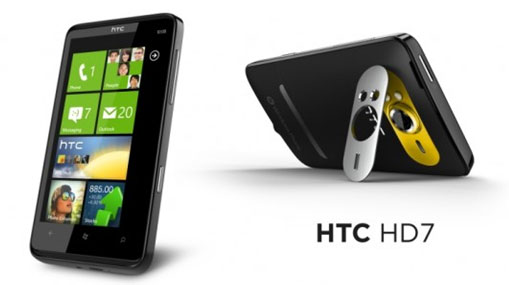 iPhone 4 has already launched over four months till now. All analyses indicated the new iPhone is wonderful and it has already started a new competition about smarthpone.
Last month, HTC Company released 5 new phones at a same time, and all phones run Windows Phone 7. HD7 is the highlight; it has been high praised as the biggest competitor of iPhone 4.
HTC HD7 runs the gorgeous Windows Phone 7, takes the 512 MB ROM and 576 MB RAM with 16 GB memory card. The HD7 holds the 4.3-inch Super-LCD capacitive touchscreen and supports 720p HD videos. The camera is 5 Megapixel autofocus with dual LED flash. All data just seems to indicate that the phone is really a nice one.
HD7 is a nice phone; he has lots of fans around the world. But recently, some feedbacks around the world make the situations seriously.
HTC HD7 Break Out
Running Slowly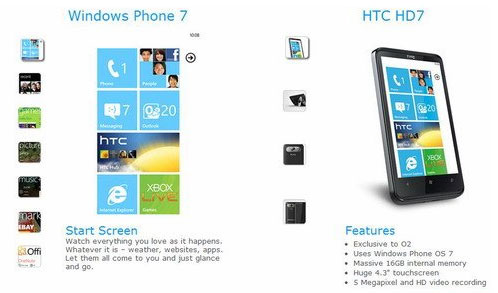 Some users complained HTC HD7 ran too slowly. Run a same program, Samsung cell phone with Windows Phone 7 just needs 5 minutes, but HD7 would take about 12 minutes. 2 times more!
Screen Issue
The new HTC HD7 is with the LCD touchscreen. But some reports just show that the screen is shoddy. Some users said that there are some air bubbles inside the screen. There are also some report of the inside stripes. HD7 is the high end smartphone; the HTC Company should face it seriously.
Color Issue
Furthermore, the air bubbles and stripes are not the end. Base on the comparison of different HD7, it's so obviously that the screen color is different. One is brighter than the other, but they are said with the same setting.
Opposite Assemblage
It's said that there is one HTC HD7 in China was assembled wrong. The screen was been arranged opposite. The image of the buttons is also in the opposite look. No matter this point is real or not, the existent issues above should be faced seriously.
But indeed, the HTC HD7 is good or not, I am not sure. I don't have one. But we all users should analysis and check one machine seriously before purchase it.
Related Software
Free HD Video Converter Factory is the powerful but free video converter. It is easy to use and support about 150 formats' video converting. The software also supports the main popular devices. HD standard is the highlight such as 720p and 1080p.
Learn More the free hd video converter >
Download site: https://www.videoconverterfactory.com/download/hd-video-converter.exe