Android vs iPhone vs Symbian
Google Android VS iPhone VS Symbian Foundation
Apple iPhone - Innovation Versus Smugness
I have to admit that the iPhone is just like a mobile phone's leader. It makes a lot of mobile phone manufacturers like Nokia, Sony Ericsson, and Samsung and so on begin to research mobile phones with touch screens. But, in truth, has it really make the change so much? Steve Jobs, one of the founders of Apple Company, jumped on stage at that very first presentation, and proclaimed that here, in his hand, was the future of mobile phones.
Obviously, there are many advantages in the iPhone. The interface is nicer than many other mobile phones, and it has a massive screen, topped only by the screen on the HTC Touch HD. However, a lot of commentators have said it's nothing but a flashy toy.
One more thing that makes me dislike Apple iPhone is Steve Jobs, someone who, I think, is possibly the single smuggest man in Christendom. The way he described it seems to us that people all over the world will only use the Apple iPhone in a few years time. Not according to the people out there who don't want a top-end phone, who just want an emergency phone to stick in the glove-box.
It's a good just because the iPhone itself has some really nice bits. The screen and the interface are brilliant. While, it is shame it misses out on some key areas like MMS. I think Apple iPhone should not devote all to the innovation, they also need to do more to improve some basic function of their iPhone.
Google Android – Rethinking the World of Mobile Phones
With the launch of the T Mobile G1, the world has now seen its first Google Android-powered mobile phone. It's been heralded by several (not least Google) as being a world-changing phone, and that it's just the start of a campaign.
Google Android, they say, will make us all rethink mobile phones forever.
Well, not in the T Mobile G1, it won't, but my views on that are already well-documented, so I won't go on about it. Besides, at the moment, the whole venture is in its infancy, and you can't judge a whole family tree on just the first member in it.
What I'm interested in is what happens after the T Mobile G1, what mobile phones will appear to in Google Android's list of phones. Because that's the point: the T Mobile G1 may be the first, but Google Android is open source, so phone makers can, theoretically, change the operating system as much as they want when putting it in their mobile phones. That, right there, is crucial, and in future, we could be seeing some really world-changing mobile phones running Google Android.
The T Mobile G1 is a good start, but in future, with Google Android, will Google actually dominate the world of mobile phones?
Well, it stands a better chance than Apple, but let's not forget there's that third player to think about… and while it's a name you might not be massively familiar with right this minute, it will be in future!
Symbian Foundation – The Real Mobile Phones of the Future!
There is no doubt that the biggest Smartphone operating system in the world at the moment is Symbian. There are lots of famous brands of mobile phone running this powerful operation system like Nokia and Sony Ericsson, and in last year, up to 77 million mobile phones that running Symbian were sold.
As for back story, it amounts to this: Nokia bought Symbian outright, and donated the whole shebang to the Symbian Foundation, a non-profit organisation set up solely to develop Symbian into a 100% open source operating system.
Seems they were taking the threat of Google Android seriously!
In addition to the thing mentioned above, the members of Symbian Foundation can use the new operating system on their mobile phones without paying royalties or license fees, essentially letting them build super-powered, personalised smartphones for minimal cost. Now, that makes good business sense.
I'm not the only one to think so; you should see the list of people already signed up. 40 different companies have joined the Symbian Foundation, including the big five mobile phone manufacturers, and all but one of the big five UK networks (only O2 haven't signed up yet), such as Opera and EA Mobile!
So, as we can see the the Symbian system is a whole new operating system that's open source and is being overseen and developed by every major existing name in the world of mobile phones, each bringing their own experience to the table.
Lastly, I should say that although there are a lot of selling points of Android and Apple iPhone, Symbian is still the No.1 operation system of mobile phone in the world, what we users want to see is that there will be more and more powerful operation system turn up.
Good Software for Your Mobile Phone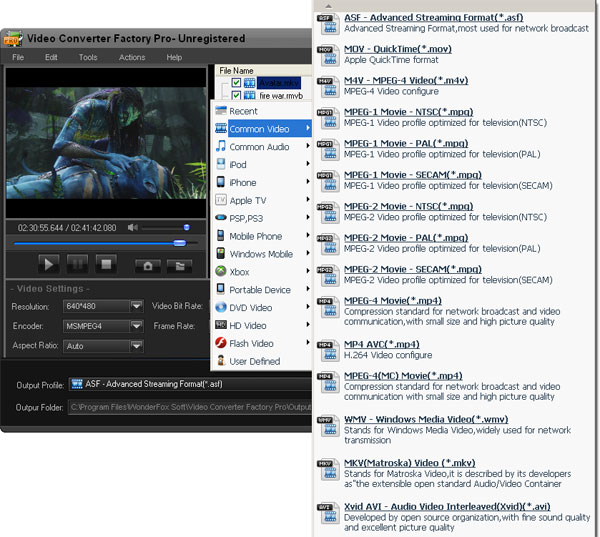 Although these three operation systems mentioned above have give our mobile phones a lot, there are still some shortcomings that these three powerful operation systems can not avoid, it is the limitation of video and audio format. I think there is no need for me to say too much on this shortcoming, you may have met this kind of problems before. Luckily, a related video converter can help us solve this kind of problem easily, Here I suggest a good one for the mobile phone users, it is Video Converter Factory Pro, it can help your mobile phones ( Whether it runs Symbian, Android or Apple's operation system) get the right video or audio formats easily. You can use this video converter without any anxiety, because it is safe.
Just go for one, you will enjoy more advantages of this powerful video converter.
For more related information, please visit: https://www.videoconverterfactory.com/video-converter/
Download URL: https://www.videoconverterfactory.com/download/video-converter-pro.exe