Compare Blackberry Bold 9700 with Nokia N8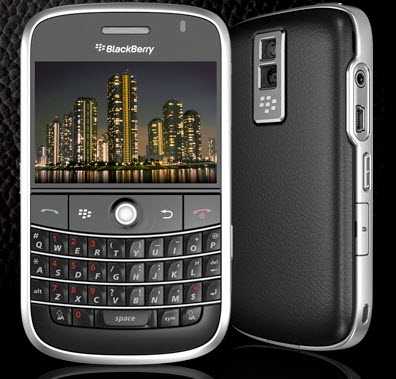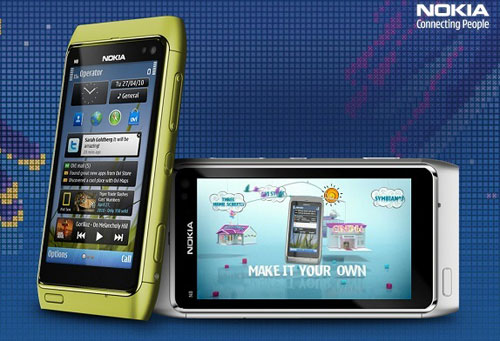 If you like IM or if you are a IM fans, you must like Blackberry Bold 9700, this cell phone seems to be designed for people who like the IM and there are many features related to Blackberry Bold 9700, such as the Facebook, Mxit, Msn messenger, Yahoo and many more features.
Blackberry Bold 9700 has 3g HSDPA network as well as the Nokia N8. Firstly, let's see the announced date of these two cell phones. The Bold was announced on October last year and was released a month after while the Nokia N8 was announced on April this year but the N8 was not released until October this year. It is really tired for users to wait for the Nokia N8, but it is worth it as Nokia also needs to make sure the device runs smoothly without any defects.
Blackberry Bold 9700 VS Nokia N8
The dimension
The dimension of the Blackberry Bold 9700 is 109 x 60 x 14 mm while the dimension of Nokia N8 is 113.5 x 59.1 x 12.9 mm, 86 cc. The weight difference is only 15 grams.
The Pixels
Nokia N8: Nokia N8 has 360 x 640 pixels, 3.5 inches
Blackberry Bold 9700: the 9700 has 480 x 360 pixels, 2.44 inches. But at least the features make it up for the small screen.
After comparing the features of the pixels of these two cell phones, I think each of them has its own features.
The Input Method
The N8 has Multi-touch input method, Proximity sensor for auto turn-off, Accelerometer sensor for UI auto-rotate and Scratch resistant Gorilla glass display so now your worry about the screen has disappeared. The advantage of the Blackberry is that it has a Full QWERTY keyboard and a Touch-sensitive optical track pad. Most of the phones do have a 3.5 mm jack so if you had a previous phone with it then no worries, the Blackberry and the Nokia N8 also do support the 3.5 mm jack.
The Internal Memory
Blackberry Bold 9700: the Blackberry has 256MB storage and 256 MB RAM but the phone does come with a 2GB MicroSD card.
Nokia N8: The N8 has 16 GB storage, 256MB RAM and 512 MB ROM and can take a 32GB MicroSD card.
The Operation System
Blackberry Bold 9700: The Blackberry does run on the BlackBerry OS 5.0
Nokia N8: Nokia N8 runs on Symbian 3 OS. The Symbian 3 OS
These two operation system are very excellent, thus, you can enjoy more features with these two cell phones.
The Supported Video and Audio Formats
Blackberry Bold 9700: the 9700 can support audio formats MP3, WMA9 (.wma/.asf), WMA9 Pro / WMA 10, MIDI, AMR-NB, Professional AAC/AAC+/eAAC+. The video formats that the 9700 can support are MP4, WAV3 and 3GP.
Nokia N8: the audio formats that N8 can support are MP3, WMA, AAC, EAAC, EAAC+, AMR-NB, AMR-WB With 3.5 Mm Audio Jack and the video formats that N8 can support are DivX, XviD, MP4 and WMV.
As we can see, like most portable devices, these two cell phones also have the limitations of video and audio formats.
Related Software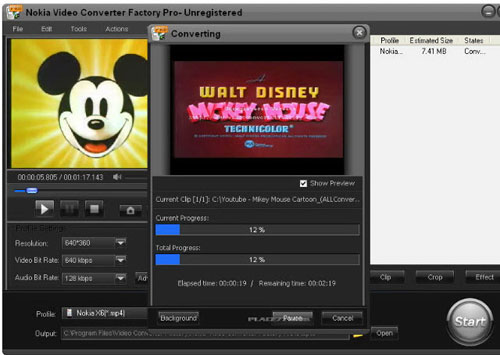 As the passage mentioned above, these two cell phones have the limitations of video and audio formats. There are many popular audio and video formats that Blackberry Bold 9700 and Nokia N8 can not support like audio format OGG and video format FLV. Thus, you may need related software that can help you solve these disadvantages.
Blackberry Video Converter Factory Pro is just designed for converting videos and audios to Blackberry series besides Blackberry Bold 9700, which can help you solve the audio and video limitation in a single step.
Download at: https://www.videoconverterfactory.com/download/blackberry-video-converter-pro.exe
Learn More: https://www.videoconverterfactory.com/blackberry-video-converter/