The Mysterious BlackBerry Storm 3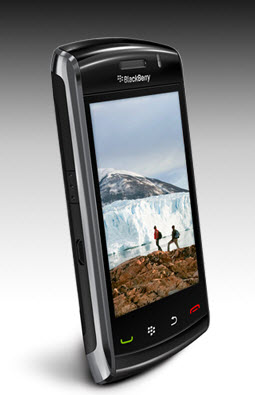 This is the imagination of BlackBerry Storm 3 which was created by the BlackBerry fans.
Recently, the BlackBerry Storm 3 or the BlackBerry 9570 was very hot. There were lots of guesses about the next BlackBerry phone. But the company of BlackBerry - RIM didn't announce anything yet. So, we cannot confirm that whether such news is true or not. The BlackBerry Storm 3 is a mystery for all BlackBerry users and fans. And about a week ago, a video about the so-called Storm 3 was updated on YouTube. The video show us an image about the new Storm, and listed some specific parameters about the Storm 3. However, with no official voices, the news was still like a rumor. But such parameters about the phone listed in the videos are just what users care about.
The BlackBerry Storm 3 in Rumors
Multimedia Features of the BlackBerry Storm
Display: 3.7 inches - 800*480 resolution, 15:9 aspect ration. Such parameters are a big improvement for BlackBerry phones - a business phone with the multimedia standard display. But users like the change.
Camera: the Storm 3 upgraded the camera to 5 MP with video, flash and support HD video recording (720p). The upgrade on camera just meets the request of some multimedia users and young persons.
Operating System of the Unknown Storm 3
It's said that the Storm 3 will run the BlackBerry OS 6.1 and the CPU will be Qualcomm 1.2GHz Processor. The BlackBerry OS 6.0 has already been released and praised well by users. The 1.2GHz processor is the highlight, and with the 4GB storage + 768MB RAM + up to 32GB MicroSD, it will be more efficient to run apps and better for multitask. Such parameters are much better than the BlackBerry Storm 2.
But for the software and apps supports, it still needs time for the company to work on it.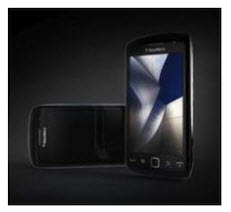 All in all, the BlackBerry Storm 3 is still a mystery for us. All news about the unknown Storm 3 may just rumors, but such parameters are just what user care about. We have to wait, and let the company do their work.
Related Software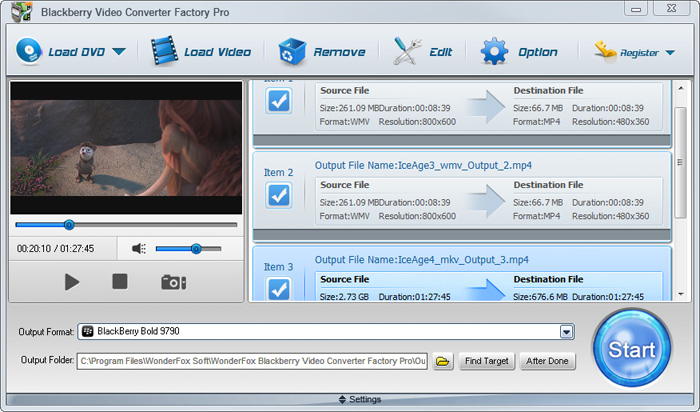 BlackBerry Video Converter, it is the professional software for BlackBerry video conversion. It is easy to use and provides fast conversion speed with good image. It allows users to adjust all basic video parameters (frame rate, video/audio bit rate, resolution, aspect ratio...). It is the reliable assistant for BlackBerry video conversion.
For more related information, please visit: https://www.videoconverterfactory.com/blackberry-video-converter/
Download URL: https://www.videoconverterfactory.com/download/blackberry-video-converter-pro.exe