BlackBerry is More Suitable for Business Users
BlackBerry is More Suitable for Business Users than iPhone
Blodget's Feeling in The Process of using iPhone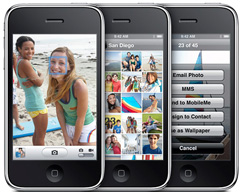 Blodget said he has used four days of the iPhone, he has set his own personal e-mail, but he is still difficulty set up his corporate e-mail. He is still in learning phase. Therefore, he only uses part of the features of iPhone. However, some performance is not as good as his original expected, He looked forward to finding some of the things what iPhone can do but BlackBerry can't do.
In the process of using iPhone, Blodget summed up several shortcomings of iPhone.
1. Very poor battery life is almost unacceptable. Blodget said he was hard to believe that 3GS version of iPhone battery has a big improvement than previous iPhone battery, charge for one night, it still can't use all day. He is very missing the BlackBerry battery.
2. 3GS the 'S' should stand for 'slow' rather than 'speed'. Blodget said that maybe this is not the Apple problem, but the use of mobile Internet, even the 3G speed, the speed is very slow.
3. It is very difficult to set up e-mail. He believes he is good at doing this, but he spent several hours setting up his corporate e-mail.
4. Typing is better than expected. Blodget said that although typing is better than expected, it is difficult to be compared with BlackBerry.
5. Read e-mail is complexity. Blodget said he missed the simplicity of the BlackBerry.
6. Poor e-mail features. There are many small problems, but the BlackBerry solved these problems. These small problems include: no mobile phone and inbox synchronization function and only allows you to save 200 messeges.
7. Re-positioning of the screen space is slow or not correct.
8. Constantly pop-up annoying message tells you can not read or send e-mail, especially in the subway.
Blodget said, in general, this view which BlackBerry is more suitable for business users and iPhone is more suitable for personal, this view is basically correct. He said he is likely to re-use BlackBerry.
Related Software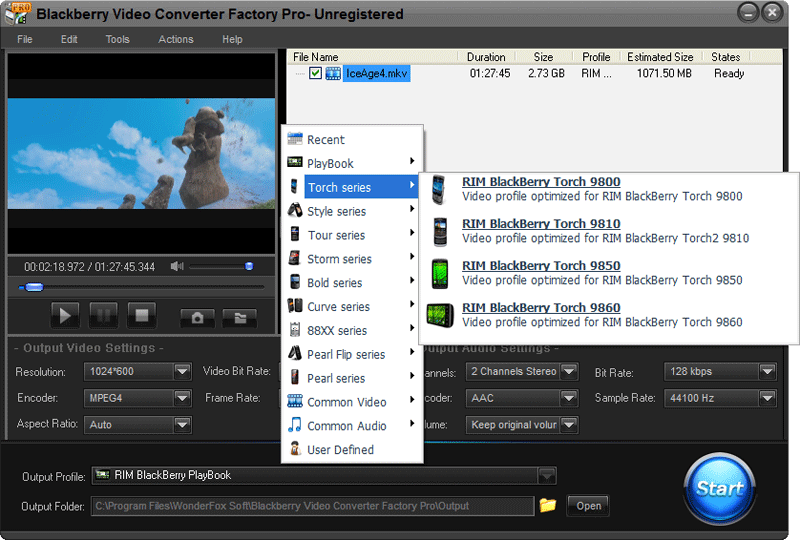 BlackBerry Video Converter Factory Pro is a professional and powerful video to BlackBerry converter, this BlackBerry video converter can convert all popular video format to entire BlackBerry family. And it provides fast conversion speed with high quality in comparison. It's the useful one and reliable one.
For more related information, please visit: https://www.videoconverterfactory.com/blackberry-video-converter/
Download URL: https://www.videoconverterfactory.com/download/blackberry-video-converter-pro.exe