Amazing News Related to Nokia N8 Video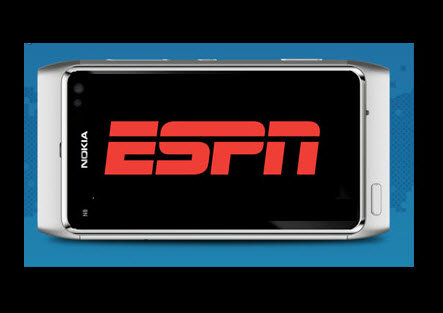 News Related to Nokia N8 Video
ESPN Widget on Nokia N8 Offers Live World Cup Updates
Cricket is not the official national sport in India but it certainly accumulates much more attention and a greater fan following than the official national sport hockey. The world cup is back and companies are offering attractive deals and discounts to plunge into this exciting mood. Nokia has joined hands with ESPN to introduce the ESPN widget for Nokia N8 users on the Ovi Store.
Owners can update themselves with the latest news which will be directly displayed on their homescreen. The widget renders continuous updates while users can effortlessly switch off the widget as per their requirements.
Jasmeet Gandhi, Head - Services and Devices OPM, commented, "The entire nation is abuzz with the world cup fever and we are happy to be associated with ESPN to reach out to our cricket-loving consumers. The widget will enable cricket lovers to stay on top of their game, providing them with live news feeds, scores, video clips and much more. We will continue to engage with our consumers with services and information relevant to them providing them an enriched mobile lifestyle."
The ESPN widget includes live new feeds, live scores and ball-by-ball text commentary, statistics and expert comments, schedules and standings, points along with video clips.
This new ESPN widget can be enjoyed for free with no extra fees on the Nokia N8 handset. Users will only have to shell out for the data download charges as part of their operator bill.
Newly Found! A Neatly Organized Video Converter for Nokia N8
Although Nokia N8 itself can support various video formats and it seems like that there is no need for us to find a related video converter for Nokia N8, the most suitable video format that N8 can support is still the MP4 and there are still a lot popular video formats that N8 still can not support like some DV formats and some HD formats. Nokia N8 has high display resolution, large screen and good acoustic fidelity, all of these features make it will surely well in the filed of video playing. If it can not support some DV formats and some HD formats, which will be great pity! Luckily, there is a neatly organized video converter for Nokia N8 that can help you solve this problem, the name of this software is Nokia Video Converter Factory Pro, it can convert nearly all the popular videos to the right video formats that N8 can support, with it your N8 will have a better performance in the filed of video playing!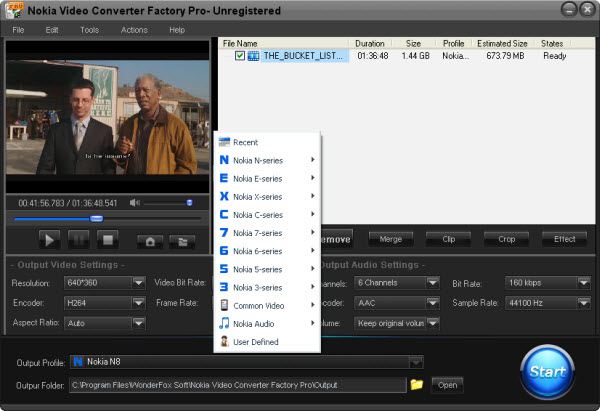 For more related information, please visit: https://www.videoconverterfactory.com/nokia-video-converter/
Download URL: https://www.videoconverterfactory.com/download/nokia-video-converter-pro.exe