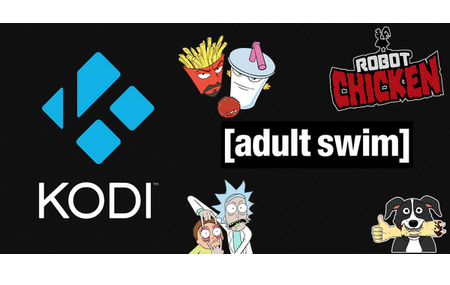 Kodi Adult Swim Add-on Installation
Adult Swim may be not a stranger to U.S. people who are adult cartoon lovers. Don't be misled by its name, yeah, it has nothing to do with either XXX porn content or swimming. Simply put, Adult Swim, also known as [adult swim] or [as], is the adult-oriented "nighttime section" of the American cable TV channel Cartoon Network.
During the day, the Cartoon Network will broadcast cartoons that are suitable for all ages, such as "The Powerpuff Girls", "We Bare Bears", "Ben 10". etc., while Adult Swim is given the full power between 8 p.m. and 6 a.m. featuring stylistically varied animated and live-action shows geared for mature audiences. Ready to watch "Rick and Morty", "Aqua Teen Hunger Force", "The Venture Bros", "Robot Chicken" and tons of sweet, juicy shows on Kodi? Let's get started to install Adult Swim addon now!
The 3 instruction guides are demonstrated on a basis of Kodi Leia, which can be also applied to Kodi 19 Matrix and other versions. If you are using an old version, it's recommended to update your Kodi on your device, then go ahead and perform those methods below to avoid any apparent discrepancy.