Prerequisite: Enable Unkown Sources on Kodi
Kodi disallows the installation of unofficial repositories and addons by default yet it offers settings for users to add the support for third-party resources. Here is how-to.
Step 1. Launch Kodi. Select the Gear button on the home screen.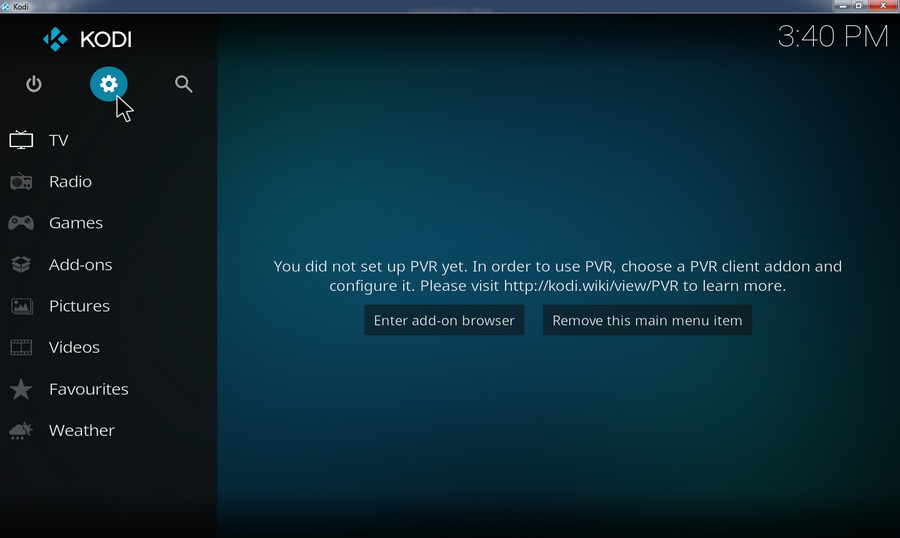 Step 2. Choose System option on the System screen.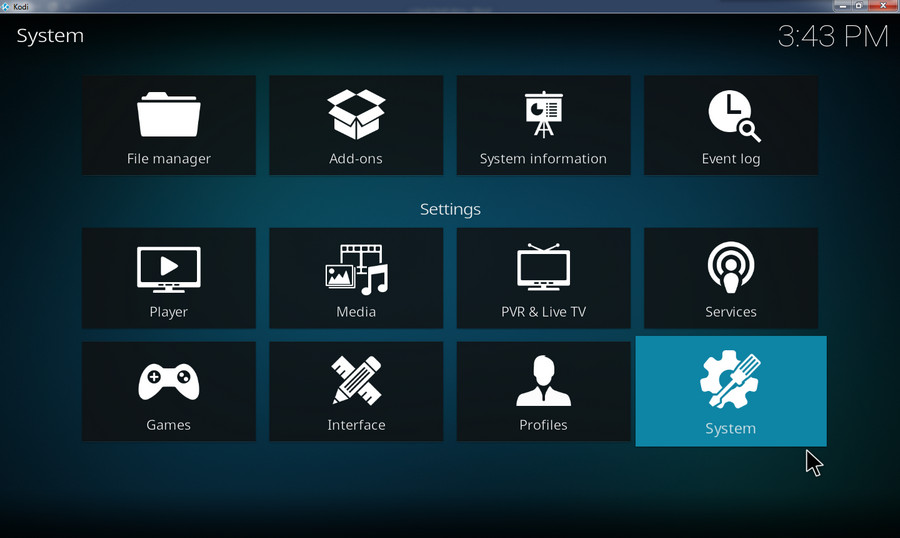 Step 3. Select Add-ons from the left vertical menu, and click the Unknown sources button. The button will be illuminated when it is enabled.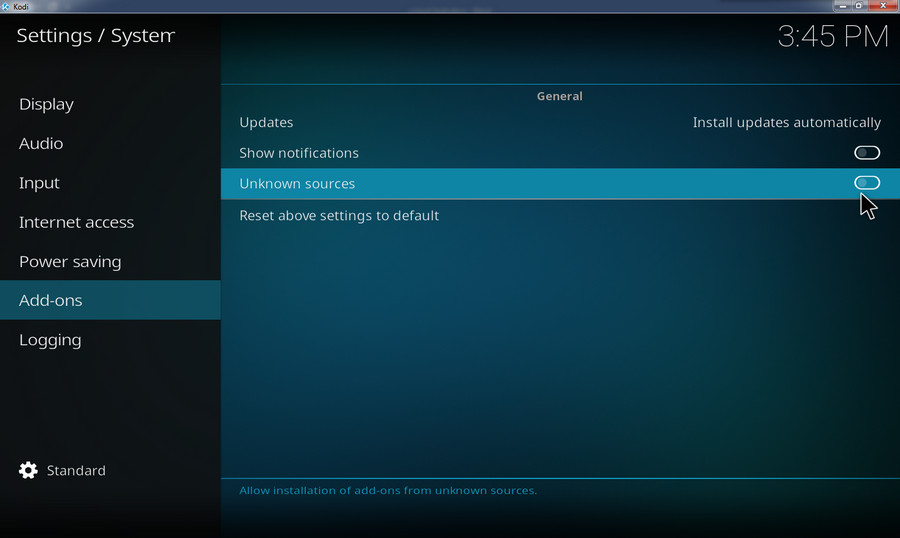 Step 4. You will see a Warning dialog. Just hit Yes to close it. Now the Kodi Unknown sources is enabled.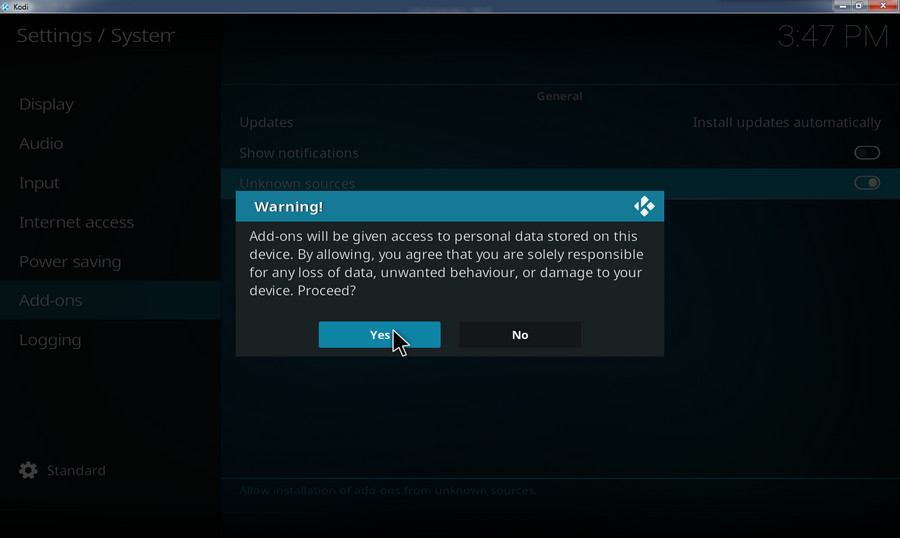 Install Supreme Builds Repository on Kodi
Step 1. Go back to the previous System screen, select File manager.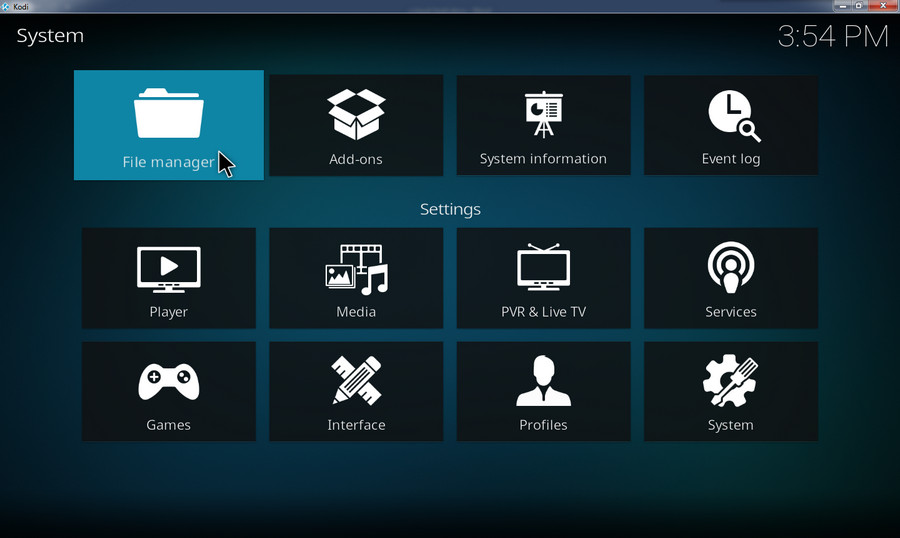 Step 2. Select Add source.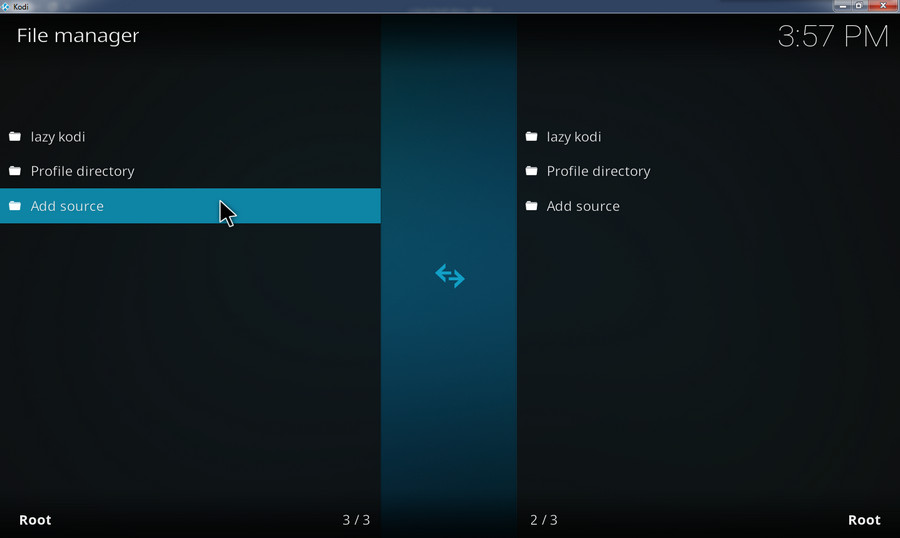 Step 3. There will be an Add file source dialog. Select <None> to continue.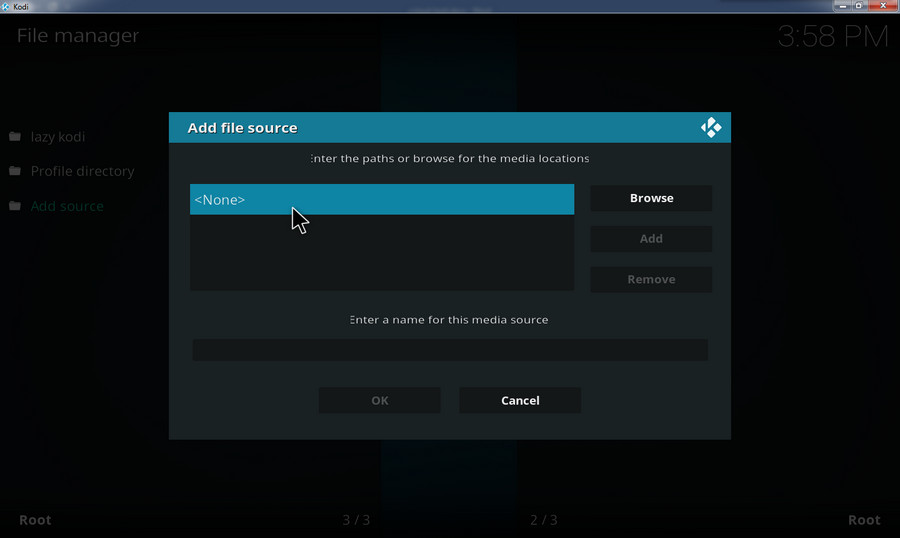 Step 4. Copy and paste the link: http://repo.supremebuilds.com; Select OK.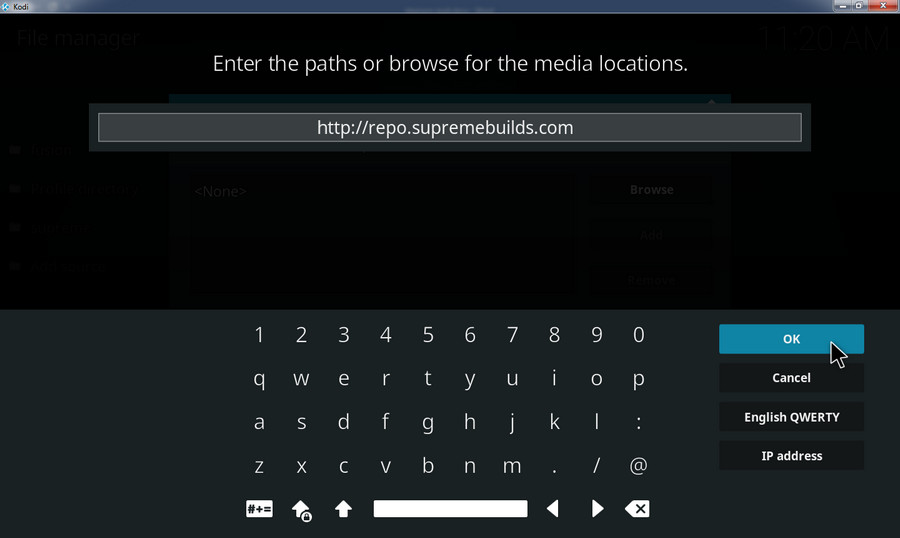 Step 5. Type in the name of the Supreme Builds Repository in the blank box, such as "supreme". Anyway, you'd better fill in a relevant name for the file source, which you can easily identify at the next steps.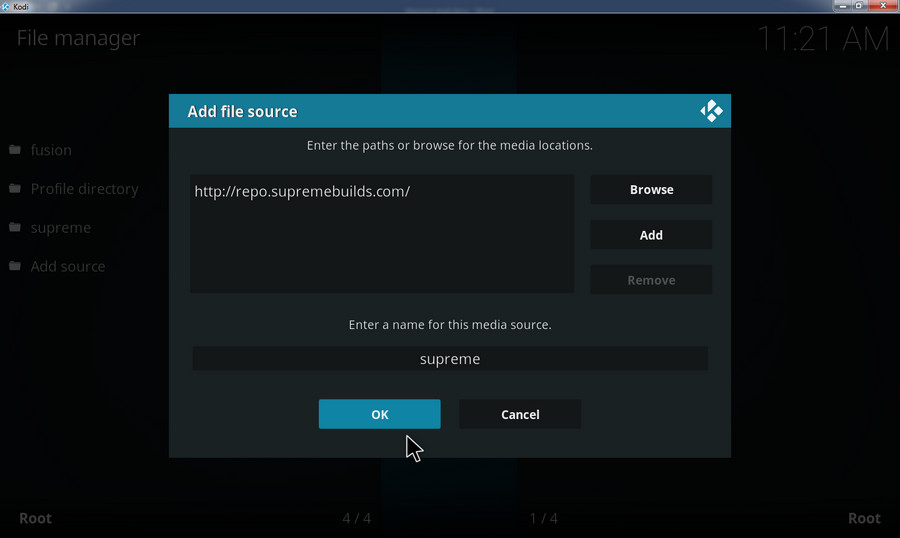 Step 6. Go back to the main screen, select Add-ons.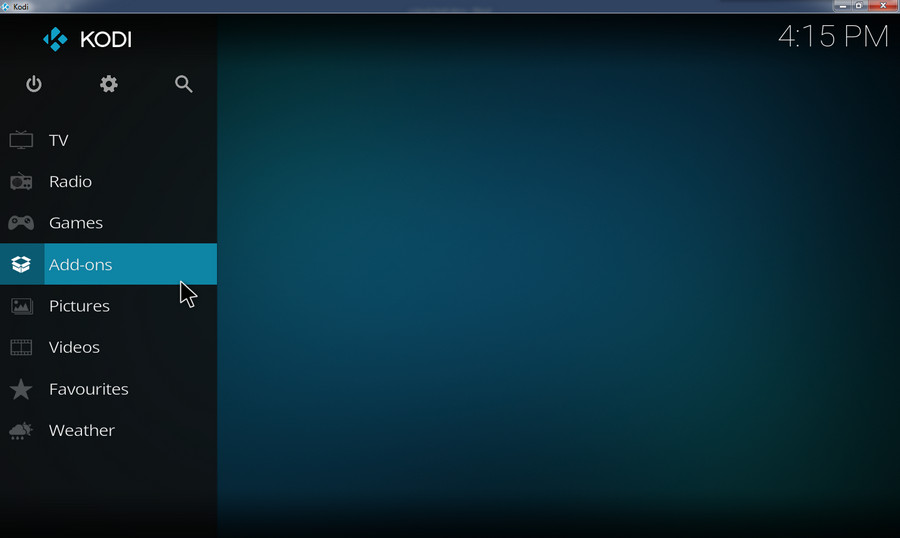 Step 7. Select the opening box icon on the Add-ons screen.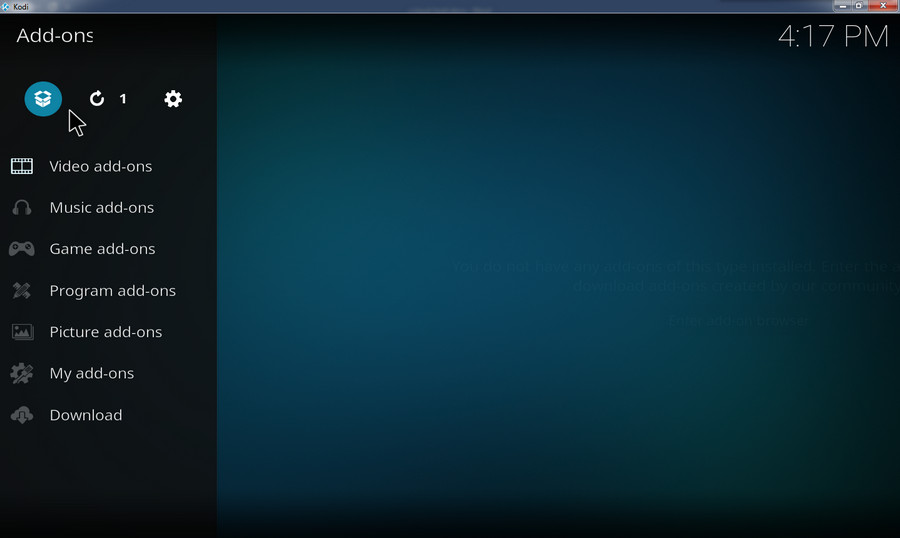 Step 8. Select Install from zip file.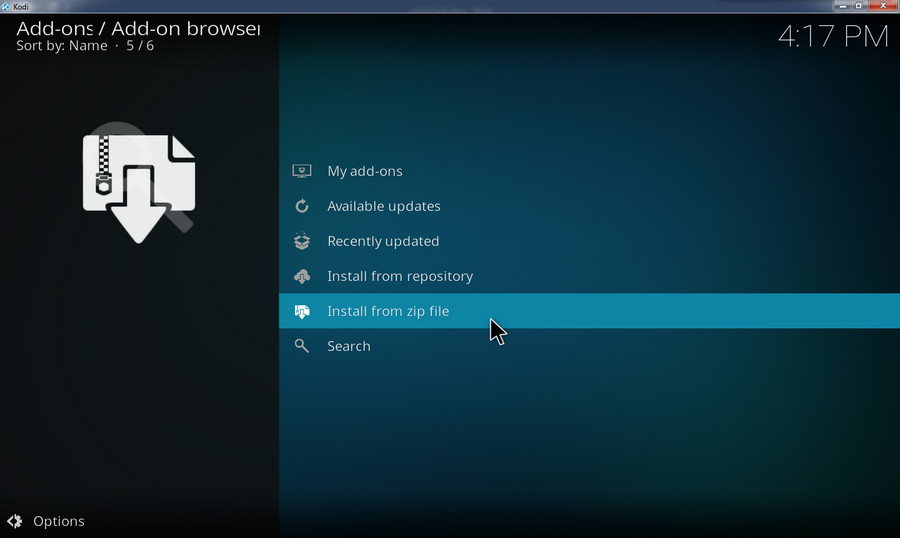 Step 9. Find the source file you have named just now. Here we select Supreme.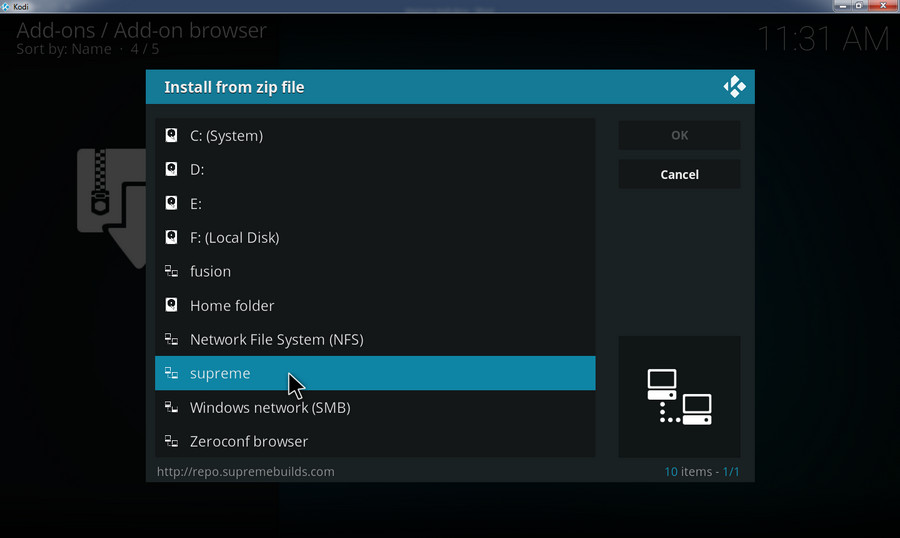 Step 10. Select repository.supremebuilds-x.x.x.zip. xxx here refers to the version of the Supreme Builds Repository. You will be back to the Add-on browser screen. Wait for the process until the repository is completely installed on your device and you will receive a notification.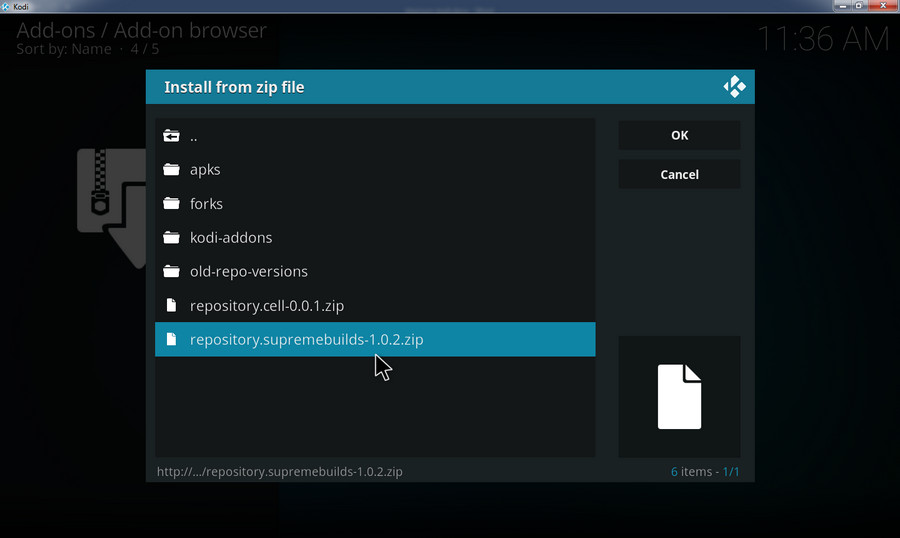 Install Supreme Builds Wizard
Step 1. Select Install from repository this time.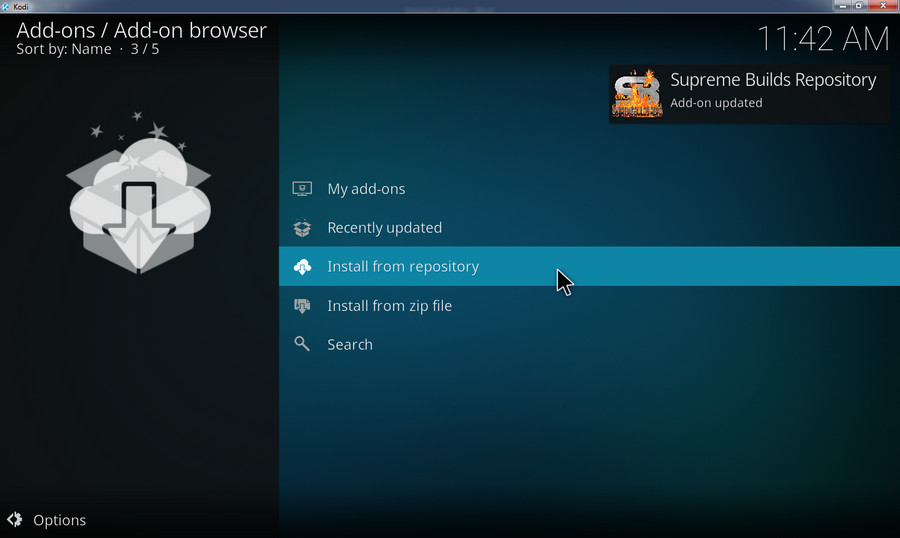 Step 2. Select Supreme Builds Repository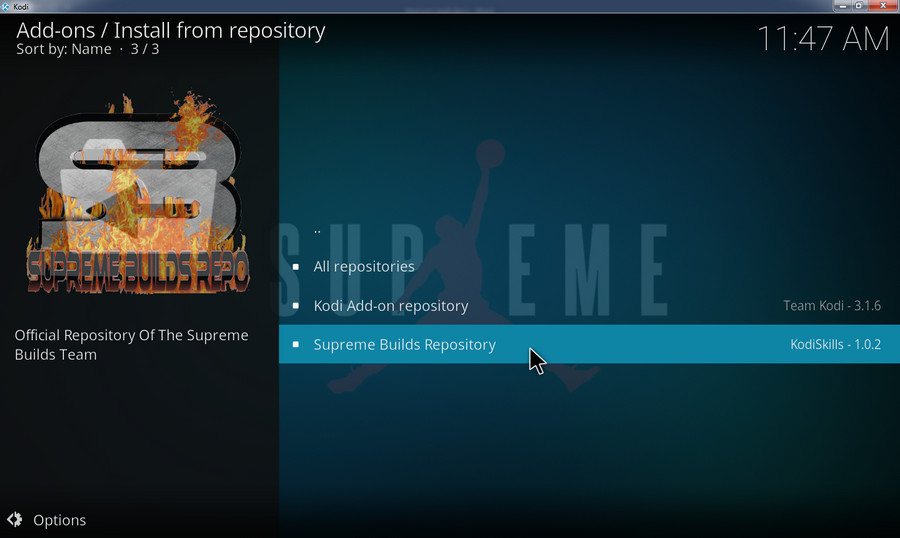 Step 3. Select Program add-ons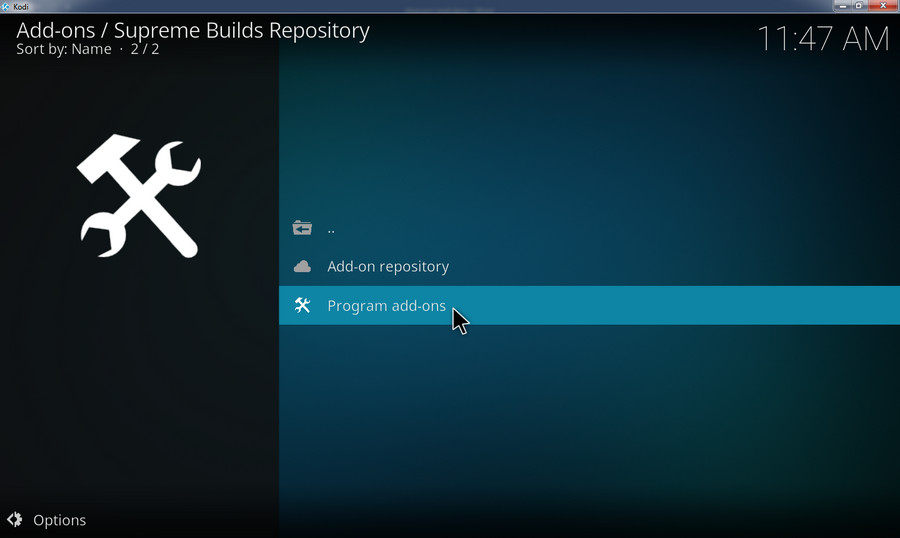 Step 4. Select Supreme Builds Wizard.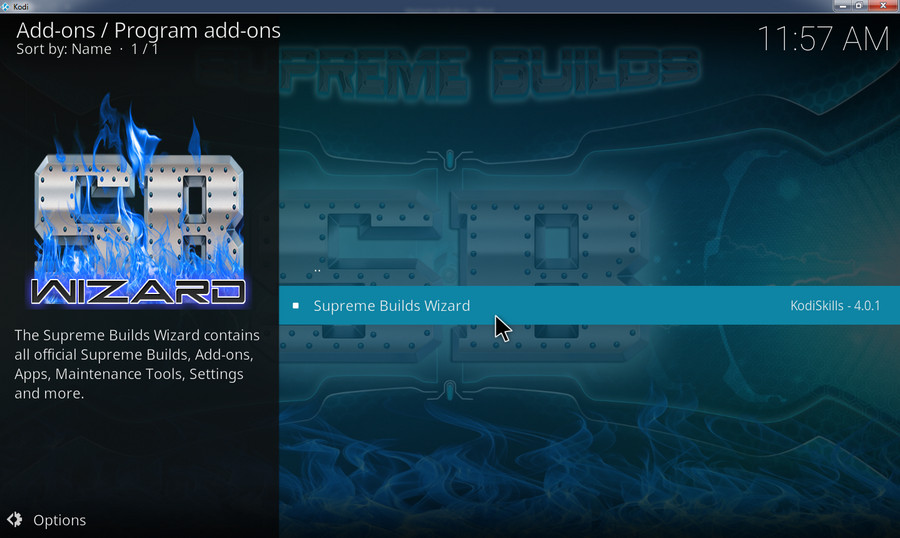 Step 5. Its info screen will be opened. Select Install to download the Wizard.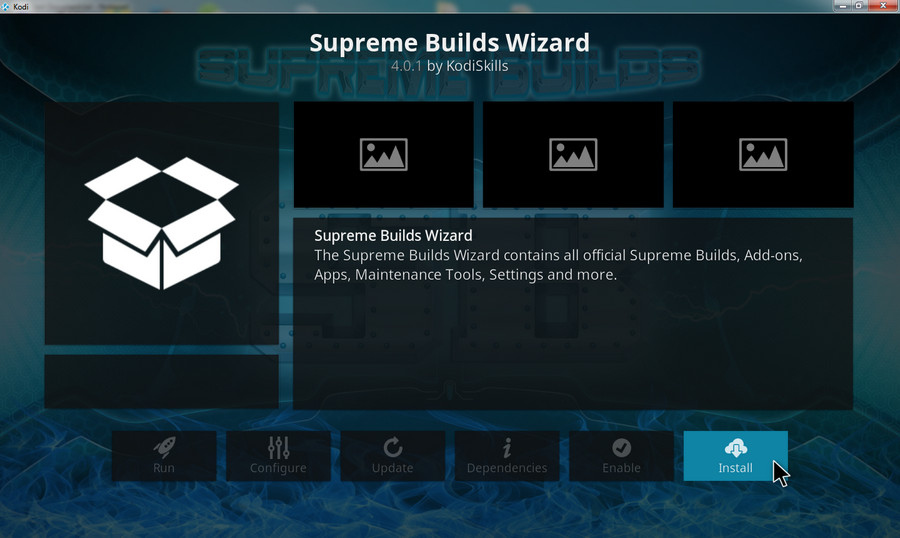 Step 6. When the Download process is finished, you will receive a notification.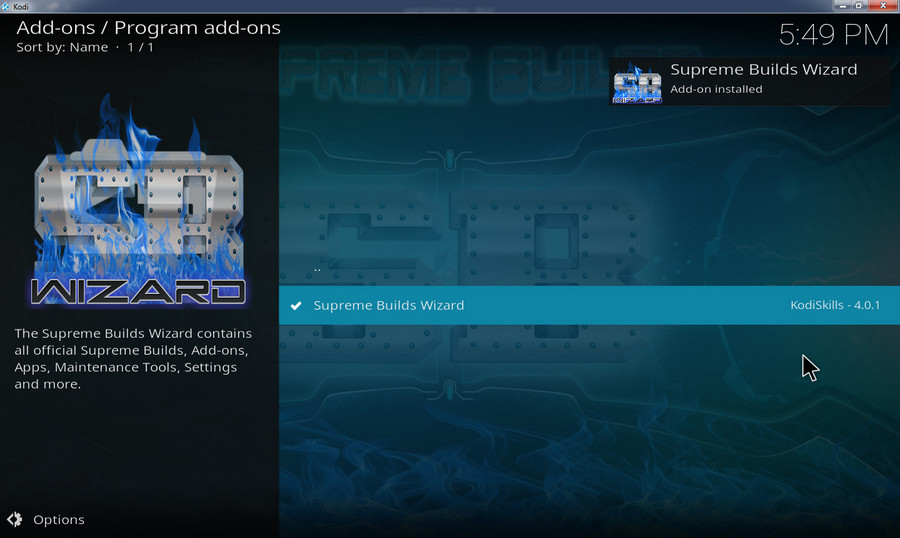 Add Kodi Titanium Build to Your Kodi Device
Now it comes to the last procedure of installing Titanium Kodi Build.
Step 1. A version update dialog pops up. Select Dismiss and ignore it.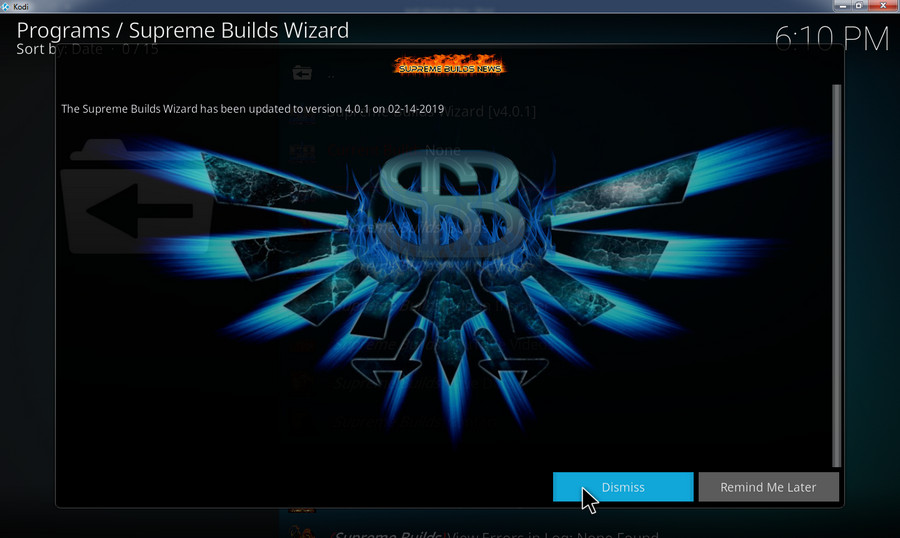 Step 2. Click Continue.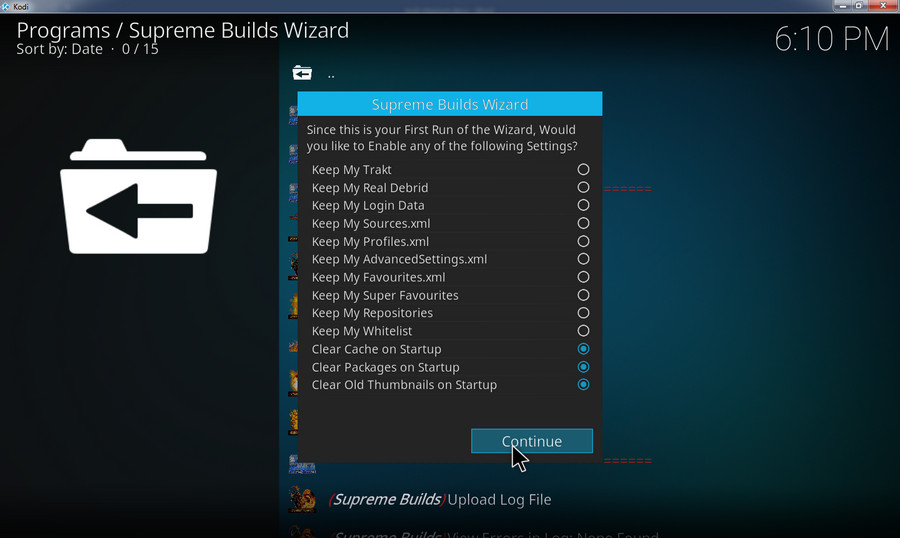 Step 3. Then select Build Menu.
Step 4. A list of servers is available for you to download the same files. For the benefit of faster download speed, choose the server closer to you. Incidentally, some of the servers may not work from time to time. In such scenarios, you might as well turn to the other server. Meanwhile, based on the version you're using, you need to choose the coherent server. Here I choose Titanium -18-USA Server.
Scroll down and you can also find the Kodi 17 section for Krypton.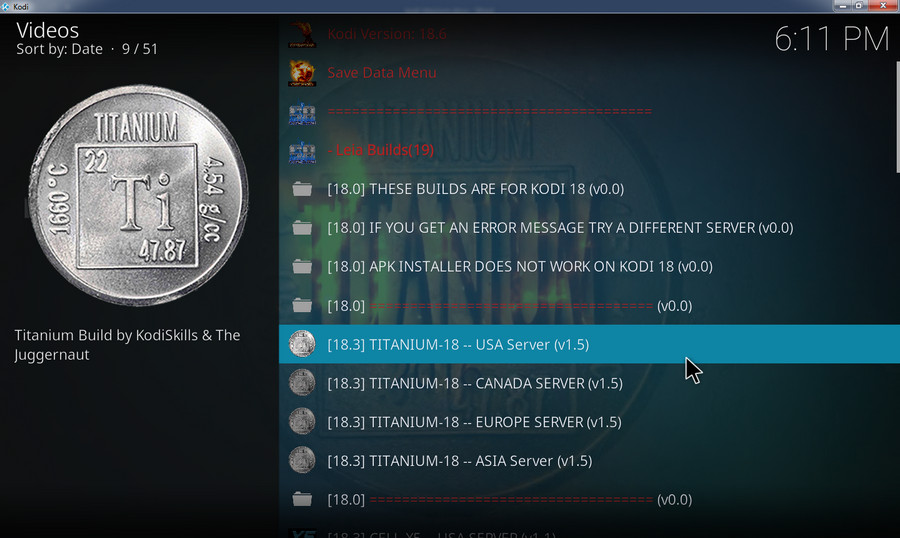 Step 5. Select Standard Install if you want to keep the addons and settings you installed before, otherwise select Fresh Install.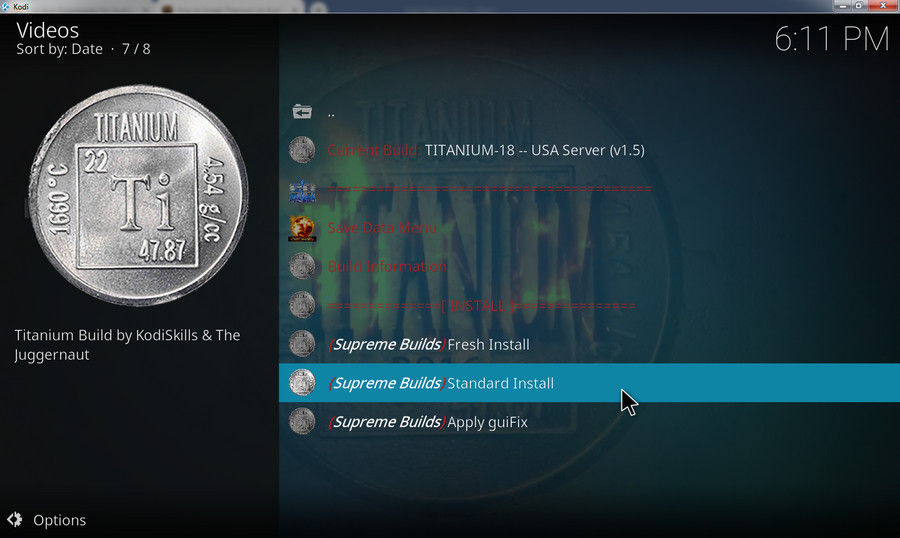 Step 6. Select Yes, Install and start the installation. Once the process is finished, it will ask whether you want to reload profiles or force close Kodi. We recommend that you choose the latter option.
Now you can reopen your Kodi device, customize settings and use new addons within the Titanium Kodi addon readily.